Should we pierce or not pierce the eggplant before frying? Should we fry in the oven or on the grill? Can it come in contact with metal or not? Make eggplant cream with us, step by step!
There are many points of contention surrounding the process of making eggplant cream. That's right, we don't want to do the truth, but it can't be, we're introducing the mayo version now. 
In addition, everyone should act according to their own tastes and discretion. Of course we give ideas for that.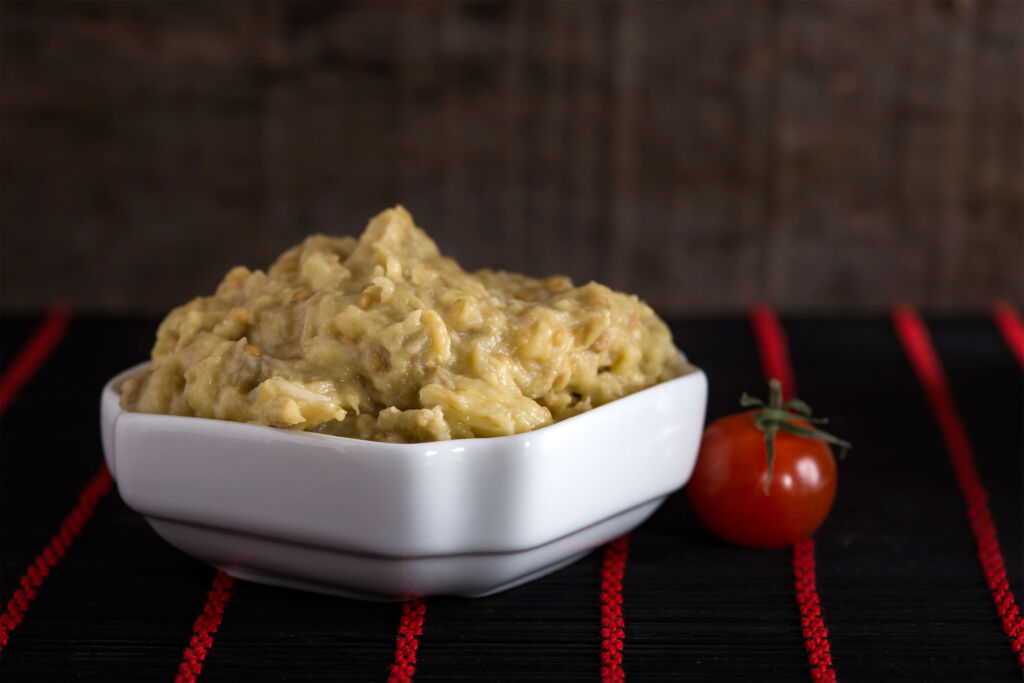 Good to know
The quality of the eggplant is key: choose only tight, shiny-peeled eggplants.
Shall we pierce? 
Some people don't pierce it when frying on an open flame, saying will crack on its own anyway, others will, as a precaution, still drop a few tiny holes in the outside of the eggplants. 
When baking in the oven, it is definitely worth piercing.
Fried over charcoal, with constant rotation, we get the finest (smoky-tasting) eggplant cream .
With wood or metal? 
In the old days, in the age of the iron knives, it was really only possible to squeeze the fried eggplant flesh with a wooden knife or other wooden tool because it would have discoloured and given a bitter taste to the eggplant. 
Today, with stainless steel knives in our kitchen, there is no such danger, so our knife can confidently contact the eggplant. Of course, anyone who wants to, working out of nostalgia or habit, can also work with a wooden tool.
You can see the video recipe for the mayo eggplant cream here >>