I'm not sure about you, but the words savory puff pastry make my mouth water. Puff pastry dough is one of my favorite ingredients. I really enjoy cooking with it.
Puff pastry dough is a go-to for me whether I'm creating something sweet or savory.
What Is Puff Pastry?
Puff pastry, also known as pâte feuilletée, is a flaky, light pastry prepared from a layered dough of dough and butter or another solid fat. Before baking, the butter is inserted into the dough, forming a paton that is repeatedly folded and rolled out.
The water turning into steam during the baking process pushes the spaces that emerge between the layers left by fat melting.
Prepare Your Puff Pastry
The majority of puff pastry is sold in rolled or folded sheets. If the pastry is frozen rather than chilled, let it defrost thoroughly before using it, preferably overnight in the refrigerator. Gently unroll or unfold the pastry.
Roll out puff pastry on a lightly floured board using a gently floured rolling pin to prevent sticking. Brush away any extra flour with a soft brush. If you're cooking a sweet recipe, you can substitute sugar or cinnamon sugar for flour, and finely grated cheese can be used in cheese recipes.
Avoid rolling puff pastry too thin, especially if preparing a pie, because the crust has to be robust enough to support the toppings while remaining crisp.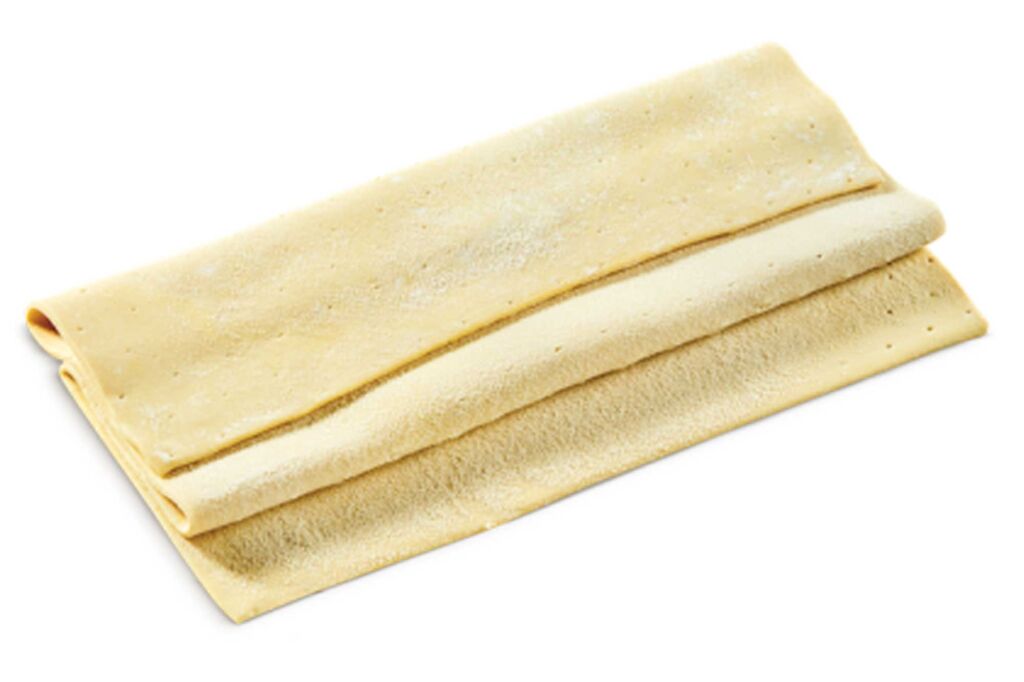 Puff Pastry Refrigeration
If you're a daredevil who produced your own puff pastry, congratulations. Second, handmade, unbaked puff pastry may be stored in the fridge for up to three days wrapped firmly in plastic wrap.
Puff Pastry Freezing
Puff pastry may be frozen for up to a month if firmly covered in plastic wrap. If you buy a pack of frozen foods from the store, simply place the box in the freezer. It will be valid till the expiration date on the package.
How to Keep Baked Puff Pastry Fresh
Plain puff pastry may be stored in an airtight container for up to a week after baking. Filled pastries, such as these puff pastry danishes, are best eaten immediately. If you can't complete a batch in one sitting, put it in an airtight container and eat it the next day.
---
Some Puff Pastry Recipes
---
Napoleon Cake (Mille-Feuille, Crèmeschnitte, or Krémes) (Video)
They all refer to a much-loved dessert eaten all over the world which is made up of puff pastry and crème pâtissière.
Cheesy Sausage Rolls (Video)
This food is an appetiser that is not at all complicated to make and that can be served even to capricious guests, because it is very tasty.
Pub Style Guinness Beef Pie (Video)
This pie is the perfect dish for a cold autumns or winter day, or just as a hearty wholesome meal.
Chocolate Roll Cookies (Video)
This cookie recipe is made from three simple ingredients and is easy to make. It is ready in just 15 minutes. It is buttery, airy and easy.
Wellington Chicken Drumsticks (Video)
Make a quick and easy meal on a weekly basis or, with this food you will can be the queen of a party :-)