You'll save money and avoid additives compared to store-bought options, and you can control the sweetness and ingredients. Roasting the almonds in a dry pan adds flavor to the drink, but you can also use pre-roasted almonds. For a white drink, choose blanched almonds, otherwise, use natural almonds with the skin on.
By making almond drink at home, you have control over the ingredients and can choose to make it without preservatives and with the desired level of sweetness. Following these tips, you can easily make your favorite drink without waste and at a lower cost than store-bought options.
Roast
Roasting the almonds enhances the aroma of the drink and is optional. You can either roast the almonds in a dry pan or use pre-roasted almonds. If you prefer a white drink, use blanched almonds, otherwise, use natural almonds with the brown skin.
Soak
Soaking is crucial when making seed drinks. Place almonds in a large jar and fill with hot water, let soak for at least 10-16 hours to allow for the seeds to absorb water and release nutrients. This makes it easier to extract valuable nutrients and results in a tastier milk substitute.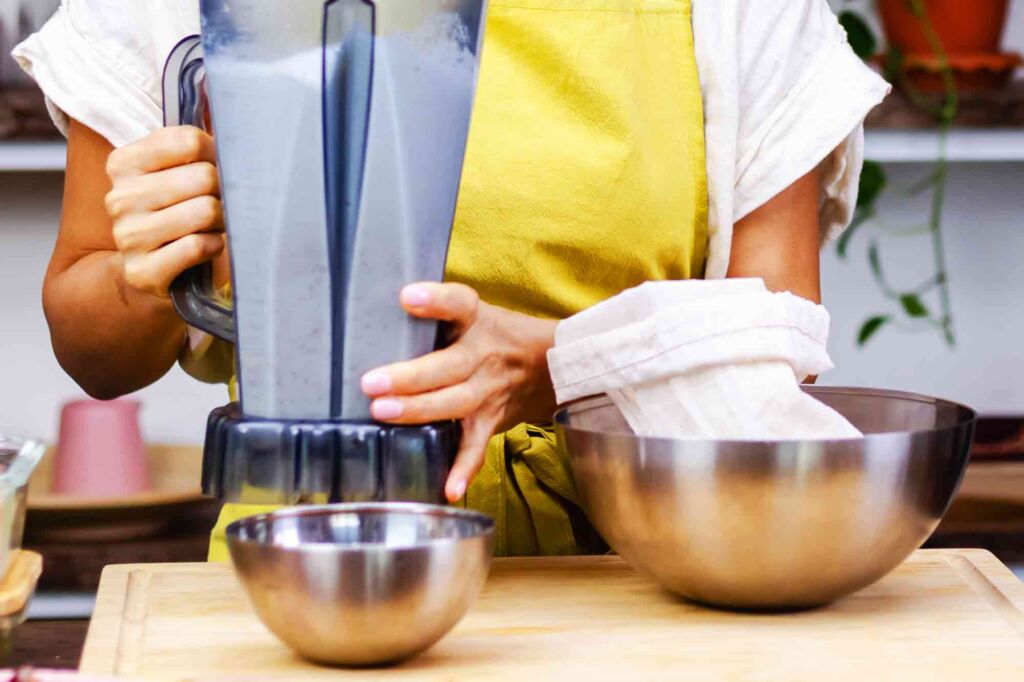 Blend
There are various methods for making fruit drinks. If you have a machine designed for this purpose, it will be easy for you. However, if you don't have this equipment, a blender is a good alternative. Simply add the ingredients listed in the recipe and blend until you get a smooth and silky liquid.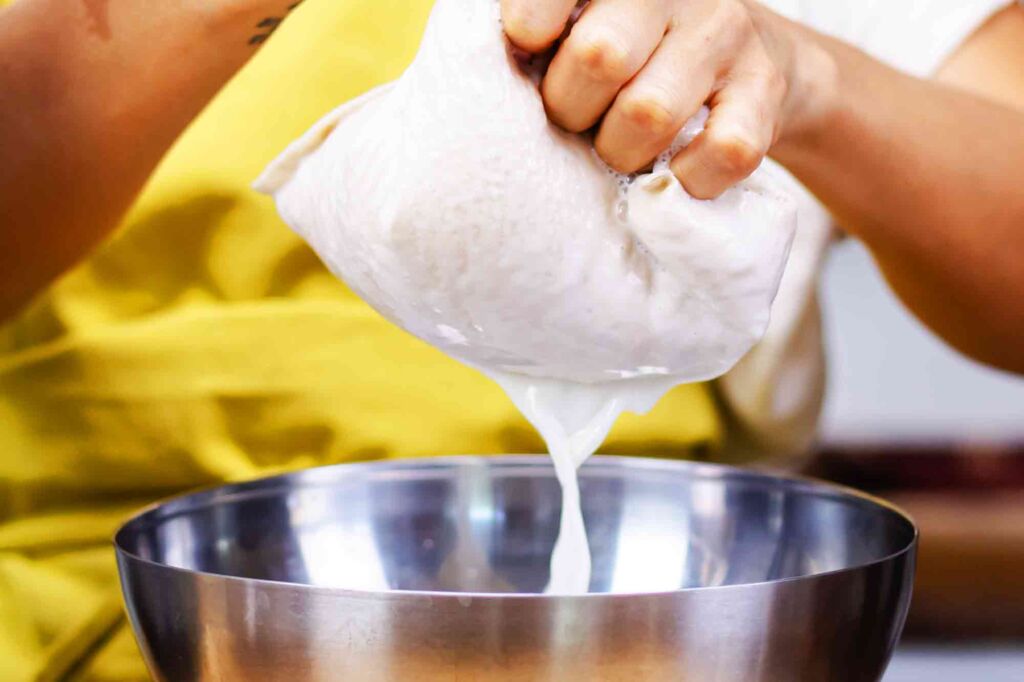 Filter
As a final step in making the almond drink, strain the liquid through a fine mesh strainer multiple times or, for a smooth texture without any seed particles, you can also strain it through a clean tea cloth.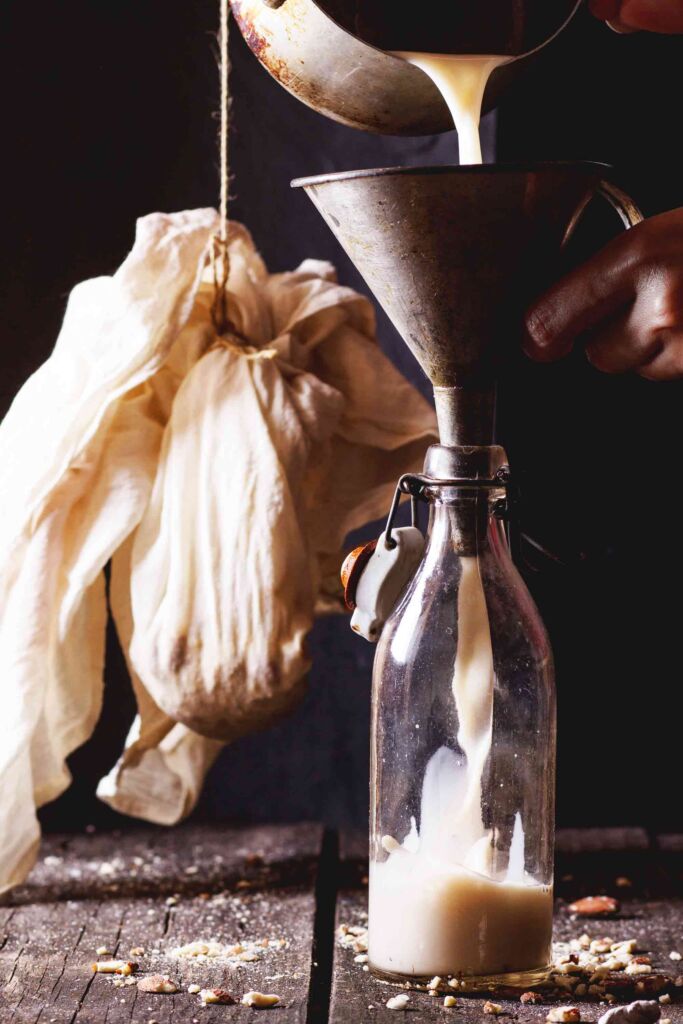 Storage, Usage
Once the almond drink has been made, pour it into a container that can be securely closed and stored in the refrigerator for a maximum of 5 days. The drink can be used in recipes that call for cow's milk, but its almond flavor is more suited to complementing coffee, pudding, cake and oatmeal.
Homemade Almond Milk Recipe
150gr (5.3 oz) almonds (raw or roasted)
750 ml filtered water
Optional sweeteners (maple syrup, honey, dates, etc.)
Optional flavorings (vanilla extract, cinnamon, cocoa powder, etc.)
Soak the almonds in a large mason jar filled with filtered water overnight (or at least 10-16 hours).
Drain and rinse the almonds.
Add the almonds and 4 cups of filtered water to a blender and blend until smooth.
Pour the mixture through a nut milk bag or cheesecloth into a large bowl. Squeeze the bag to extract as much liquid as possible.
If desired, add sweeteners or flavorings to the almond milk and mix well.
Pour the almond milk into a sealable bottle and store in the refrigerator for up to 5 days. Shake well before using.