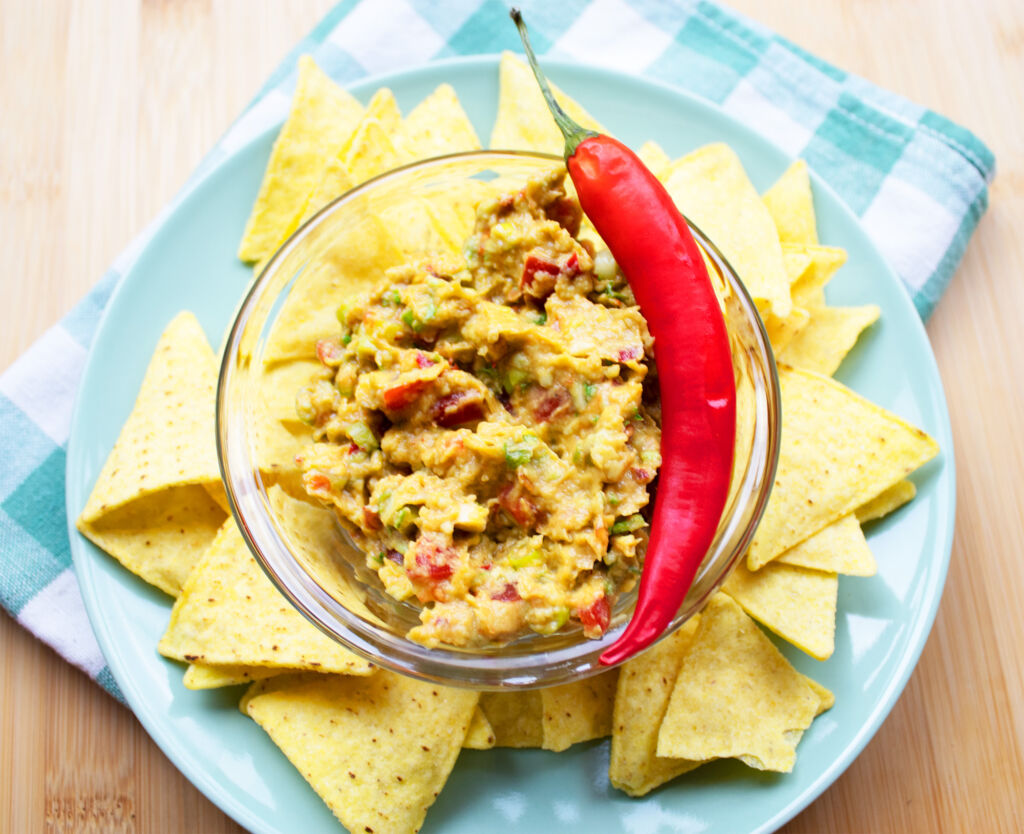 Jump to video
Jump to recipe
Authentic Mexican Guacamole Recipe (Video)
This guacamole recipe is the original Mexican that is known around the world today, although each kitchen gives it a personal touch.
How to prepare this recipe
The only secret of the dish is to get some good avocados at their point of consumption. It is good to buy avocados in bulk so that you can choose each piece at the point of maturity. If it's hard and stiff, this avocado isn't good for guacamole. It will be good in a few days, especially if we keep it at room temperature in a fruit bowl where we also have a few bananas. These fruits release a significant amount of ethylene, which will speed up the ripening of the avocado fruit.
The name "guacamole" consists of the combination of two old words of Aztec origin, namely ahuacatl (avocado) and molli (meaning sauce). Wikipedia also notes that traditionally, this sauce contained only well-ripened avocados and sea salt. The sauce was made by crushing it into a kind of volcanic stone mortar, called "molcajete".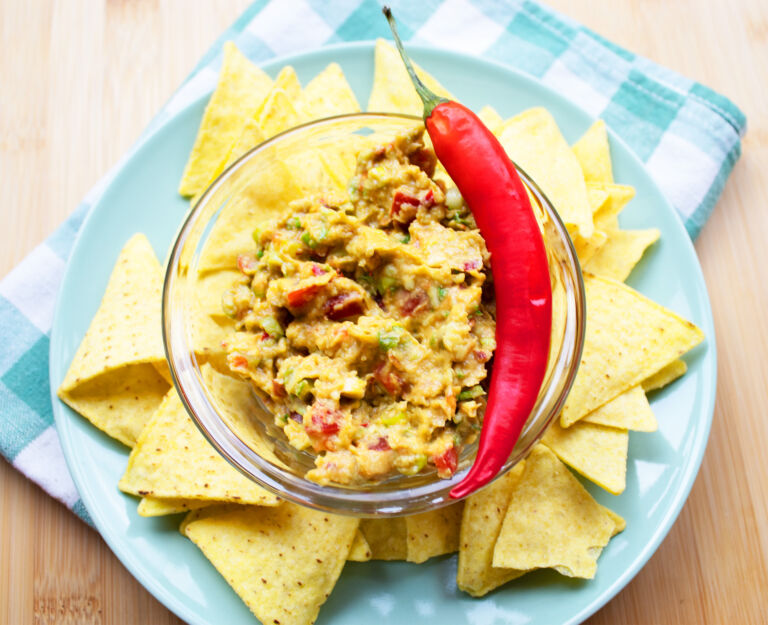 Authentic Mexican Guacamole Recipe (Video)
| Prep time | Cook Time | Rest Time | Total Time |
| --- | --- | --- | --- |
| 15 min | | - | 15 min |
Servings: 2 person
Calories: 119kcal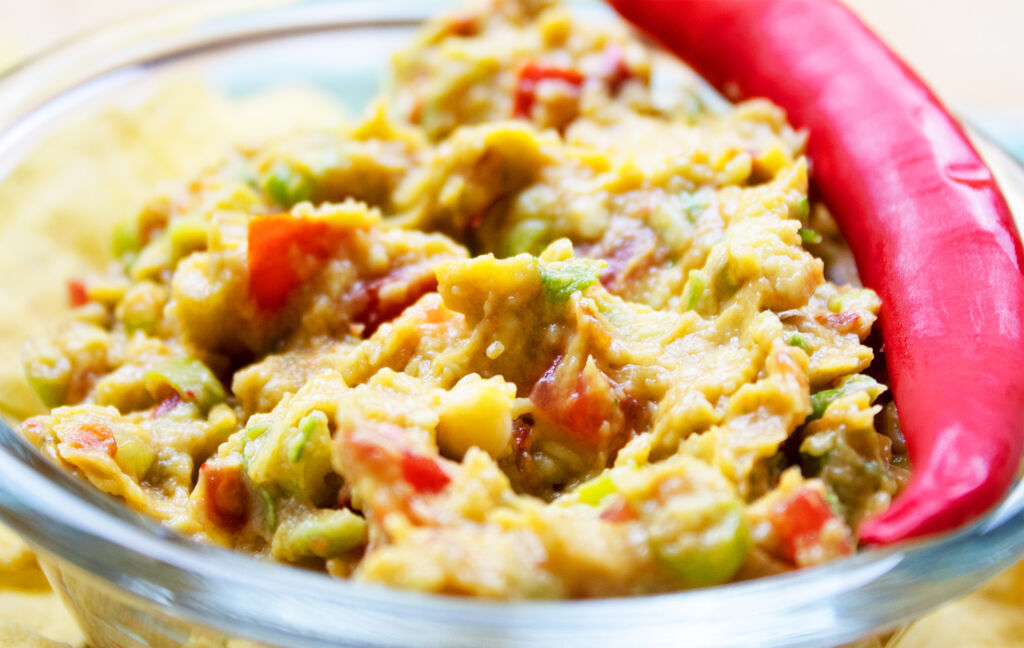 Guacamole is delicious, it contains no trace of cholesterol, only healthy fats. In addition, we will find in guacamole a lot of vitamins A, C, D, E, K, B6 and B12 and many more. It also contains calcium and iron just to name a few.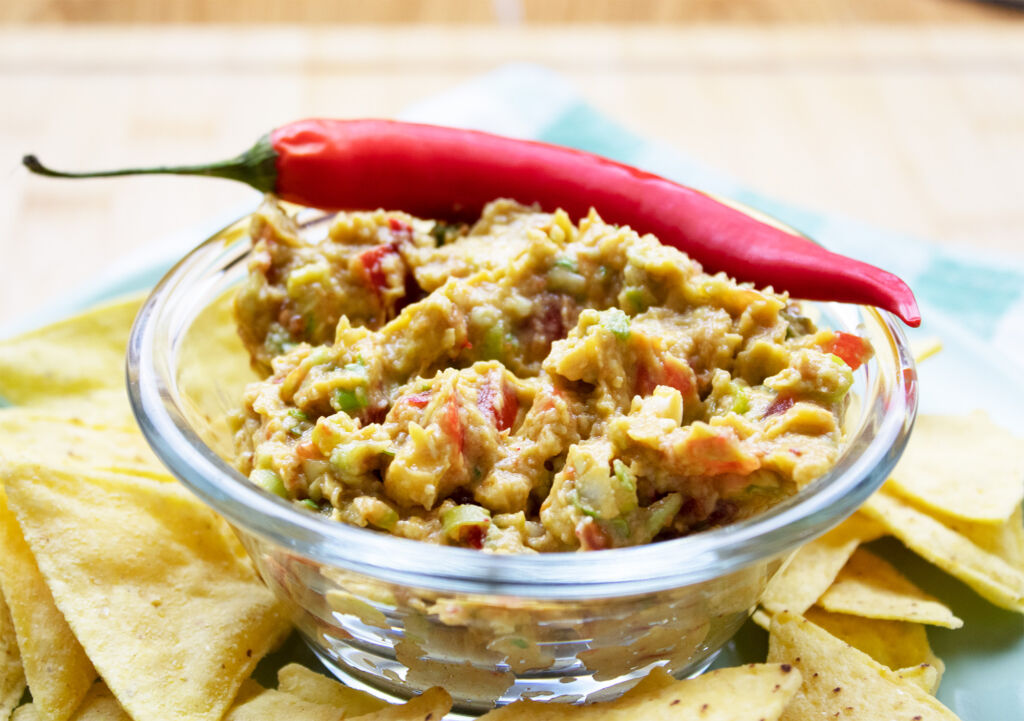 Avocado it is full of goodies and with a wonderful taste, but it does not mean at all that you will lose weight by eating guacamole. Avocado fruit is fatty, so it has many calories.
Instructions
Cut avocados in half, remove seeds, and scrape in a bowl the inside of the avocado.
Chop avocado very finely with a knife or, if you prefer a smoother texture, mash it with a fork.

Finely chop the tomato and onion and add to mashed avocado. Also chop the fresh coriander and also add to the avocado mixture.

Squeeze the lime into the mixture.

Mix it, always at the end,  with the rest of the ingredients, without mixing it much so that the avocado does not lose its texture.
Season with salt and let it cool in the fridge until serving time, although it is best to consume it immediately so that the avocado does not darken.

Test for salt before finishing, to be sure that it is to your liking.
Serve with nachos or tortilla.

Enjoy, Good Appetite!