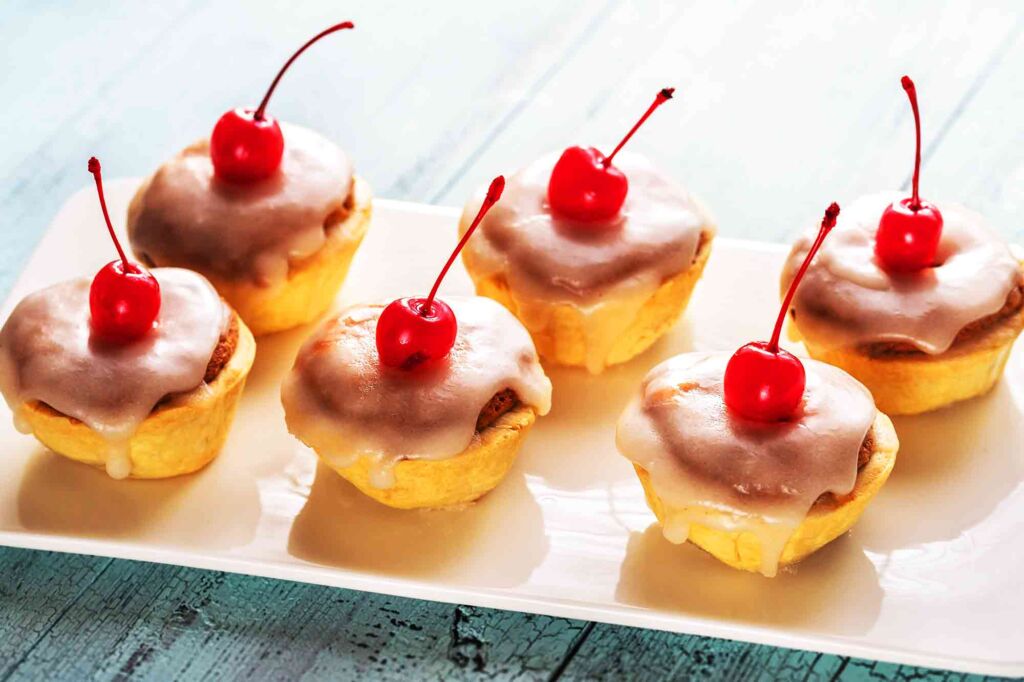 Jump to recipe
Bakewell Tarts With Cherry Recipe
Indulge in a classic British dessert with our delicious Bakewell Tarts with Cherry recipe! Perfect for any occasion and easy to make at home.
Bakewell tarts with cherry are a traditional British dessert comprising of a sweet shortcrust pastry shell, filled with cherry jam and frangipane – a blend of ground almonds, sugar, and butter.
Topped with icing sugar and a glacé cherry, this recipe makes 10 tarts, perfect for tea or dessert.
The buttery, flaky crust, nutty and moist filling, and sweet, tangy cherry flavor combine to create a delightful treat that is sure to please.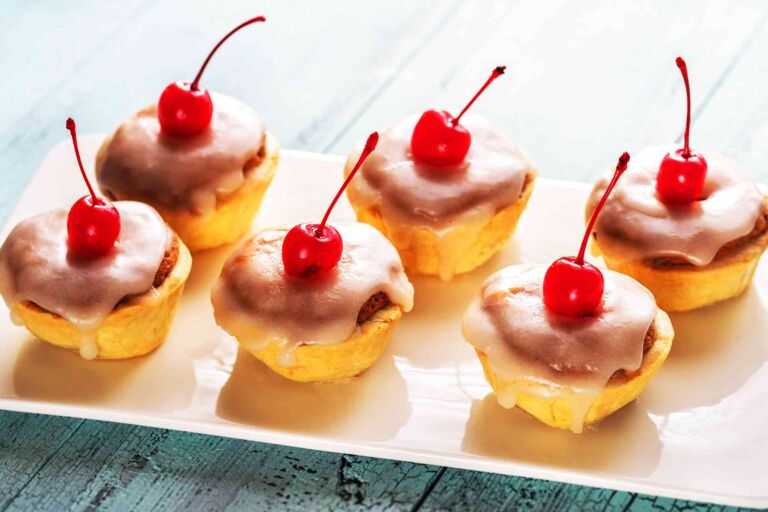 Bakewell Tarts With Cherry Recipe
| Prep time | Cook Time | Rest Time | Total Time |
| --- | --- | --- | --- |
| 35 min | 35 min | 20 min | 90 min |
Servings: 10 person
Calories: 545kcal
There are various theories about the history and origin of Bakewell tarts,
which are a popular British dessert consisting of a sweet pastry shell filled with cherry jam and frangipane.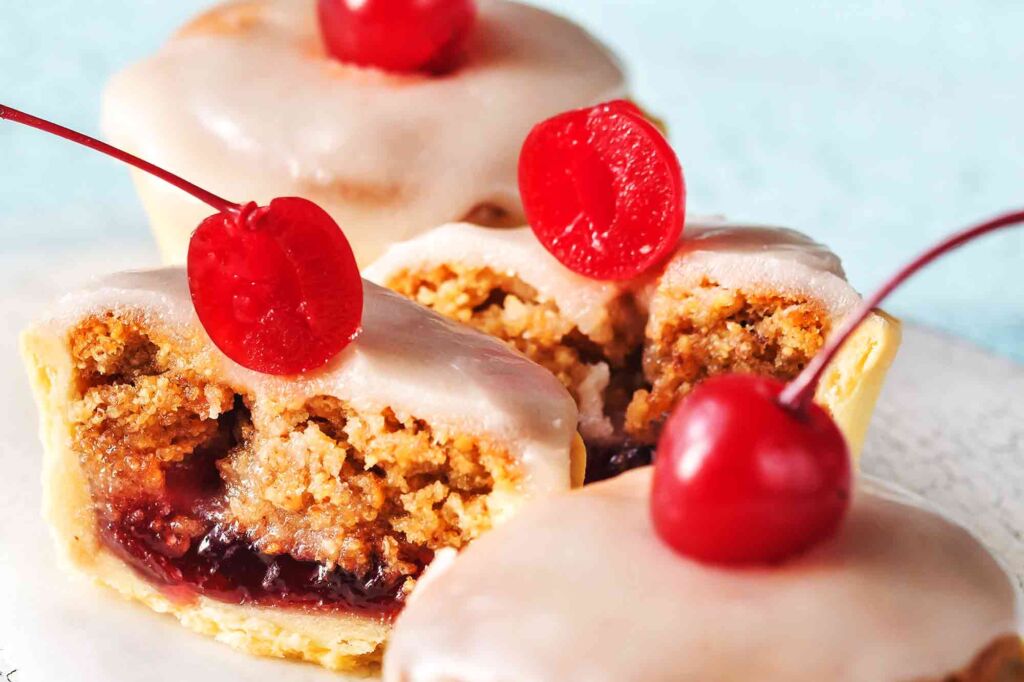 The tart is named after the town of Bakewell in Derbyshire, where it is said to have originated in the 19th century. One theory suggests that it was created by mistake when a cook added jam to an almond pudding, while another theory suggests French origins brought over by Huguenot refugees.
Despite the unclear origins, Bakewell tarts have become an iconic dessert, with variations such as adding cherries to the traditional recipe.
Ingredients
For Pastry
For The Frangipane
For The Icing
Instructions
Preheat the oven

to 180°C (350°F).

Roll out the pastry on a floured surface and use to line a 12-hole tart tin.

In a mixing bowl, cream the butter and sugar until light and fluffy.

Beat in the eggs, one at a time, and then add the flour to prevent the mixture from splitting.

Fold in the ground almonds.

Spoon the cherry jam into the pastry cases, then top with the almond mixture.

Bake in the oven for 20-25 minutes until golden brown.

Let the tarts cool completely. If desired, use scissors or a small knife to tidy up the edges of the pastry.

Combine the icing sugar with two tablespoons of water. Spread the icing over each tart and place a glacé cherry on top.

Leave to set for 20 minutes, then serve with tea, coffee, hot chocolate or your favourite drink.

Enjoy, Good Appetite!