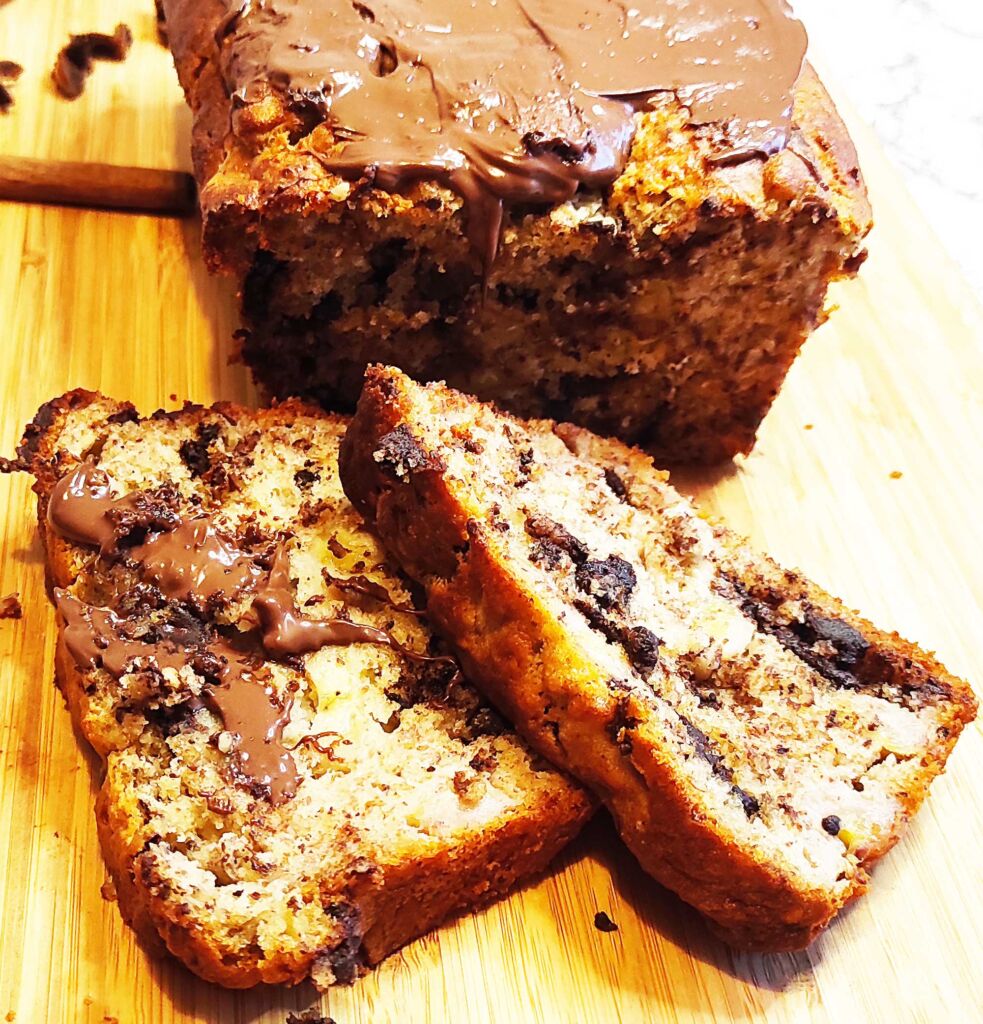 Jump to video
Jump to recipe
Banana Bread Recipe (Video)
With its super-moist texture, buttery banana, sugar flavours, and incredibly soft crumb, this is Our favourite banana bread recipe.
How to prepare this recipe
Banana bread has a lot of great qualities, just like the fact that you can eat it all year round. However, there's always an excuse for baking a loaf of banana bread.
Banana bread is without a doubt one of the most widely consumed types of bread, and for good reason – it's absolutely wonderful.
This extremely moist banana bread is a delicious way to start the day and would also be a terrific after-dinner treat.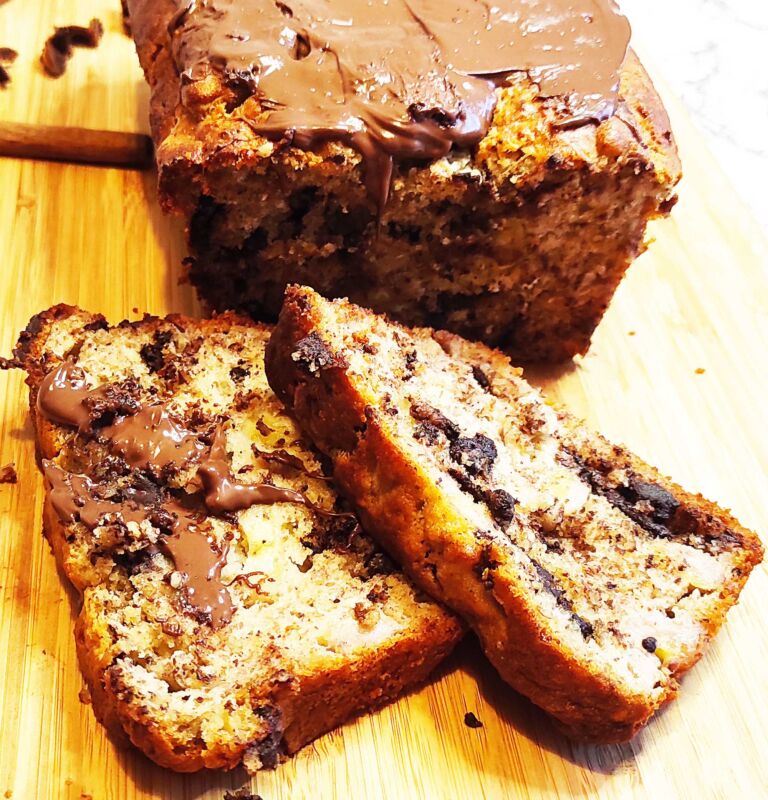 Banana Bread Recipe (Video)
| Prep time | Cook Time | Rest Time | Total Time |
| --- | --- | --- | --- |
| 15 min | 45 min | - | 60 min |
Servings: 6 person
Calories: 635kcal
A Little History Of Banana Bread Recipe
As the baking soda and baking powder were mass manufactured and made readily available in grocery stores in the 1930s, banana bread recipes started to appear also in well-known cookbooks across North America.
It first featured in Pillsbury's 1933 cookbook, Balanced Recipes, and subsequently gained popularity after the 1950 publication of the first Chiquita Banana's Recipe Book.
It took some time for bananas to start showing up as dessert ingredients when they were introduced to the US in the 1870s.
Around the 1930s, cookbooks began to publish the first versions of the contemporary banana bread recipe, and quickly gained popularity thanks to the availability of the baking powder.
Banana Bread Recipe And The Great Depression?
According to some culinary historians, the Great Depression may have contributed to the development of banana bread because savvy housewives did not want to waste away ripe bananas (as they were still a costly item to purchase).
Others think that the current banana bread was created in commercial kitchens to market things like the flour and baking soda. Insofar as it was created in a corporate kitchen to promote flour and baking soda goods and was advertised as a way to use overripe bananas, it may also be a hybrid of the two hypotheses.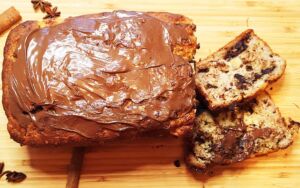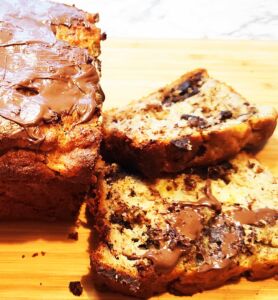 Instructions
Using a mixer, whisk the sugar with the melted butter.
Add the eggs to the mixture and mix well.
Add the mashed ripe bananas and vanilla, then mix.

Mix the flour with the sodium bicarbonate. Add and mix with the wet mixture.

Slice the remaining bananas and add to the mixture.
Coarsely chop the chocolate and add to the mixture, or use chocolate pellets.

Add the crushed peanuts and yoghurt.

Grease a loaf pan, or coat with nonstick spray.
Spoon the batter into the prepared baking pan.

First bake for 30 minutes in 180 °C  (356 °F) preheated oven.
After 30 minutes bake for another 35 to 40 minutes in 160 °C  (320 °F).

For serving spread the top with nutella or melted chocolate. Can be served with ice cream also.

Enjoy, Good Appetite!