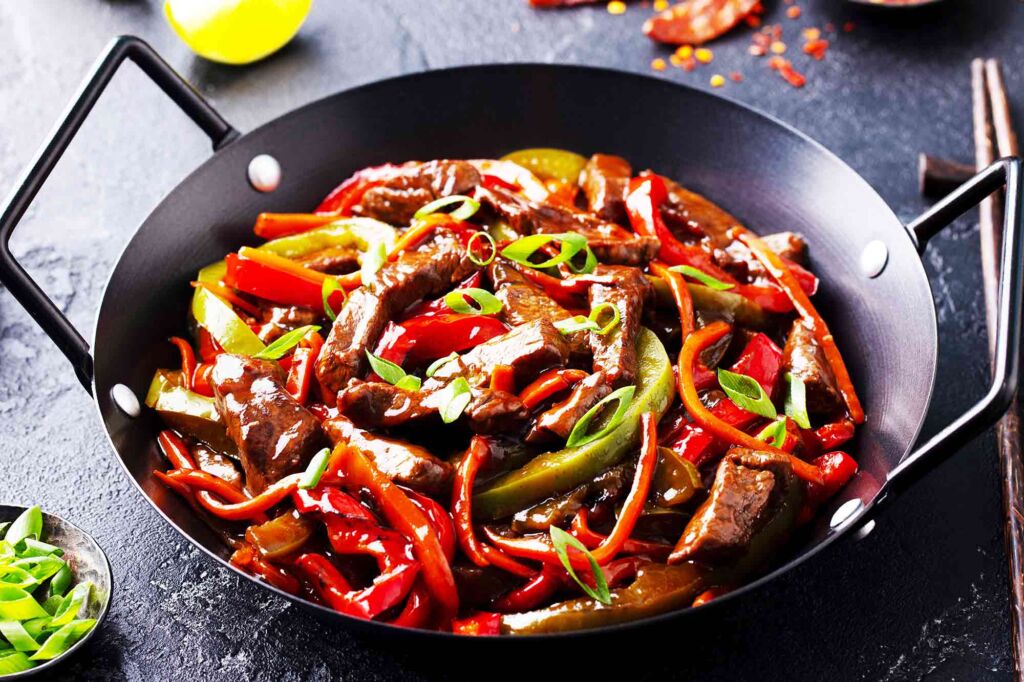 Jump to recipe
Beef & Vegetables Stir Fry in a Pan Recipe
Looking for a quick and healthy meal? Try our Beef & Vegetables Stir Fry recipe cooked in a pan! Perfect for a delicious and easy dinner.
Beef & Vegetables Stir Fry is a delicious and nutritious dish that is quick and easy to prepare, making it a perfect meal option for those who are short on time but still want to eat healthily.
The recipe typically involves slicing beef and a variety of colorful vegetables, such as peppers, onions, and carrots, and cooking them together in a pan with savory seasonings, creating a delicious and satisfying dish bursting with flavor.
By incorporating a variety of veggies, this recipe is an excellent way to increase your daily vegetable intake while still enjoying a tasty and filling meal. Whether you're looking for a healthy and convenient weeknight dinner or a simple yet flavorful meal for any occasion, Beef & Vegetables Stir Fry is excellent choice.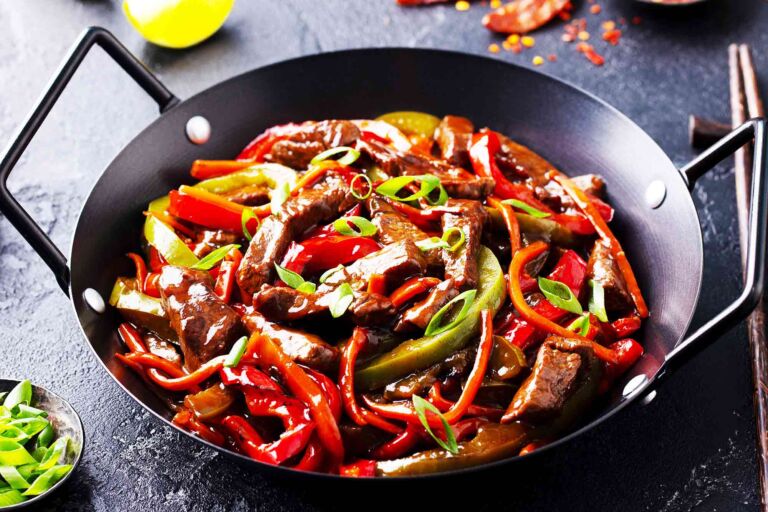 Beef & Vegetables Stir Fry in a Pan Recipe
| Prep time | Cook Time | Rest Time | Total Time |
| --- | --- | --- | --- |
| 15 min | 15 min | - | 30 min |
Servings: 4 person
Calories: 306kcal
Stir-frying is a culinary technique
that has been traced back to China more than 2,000 years ago.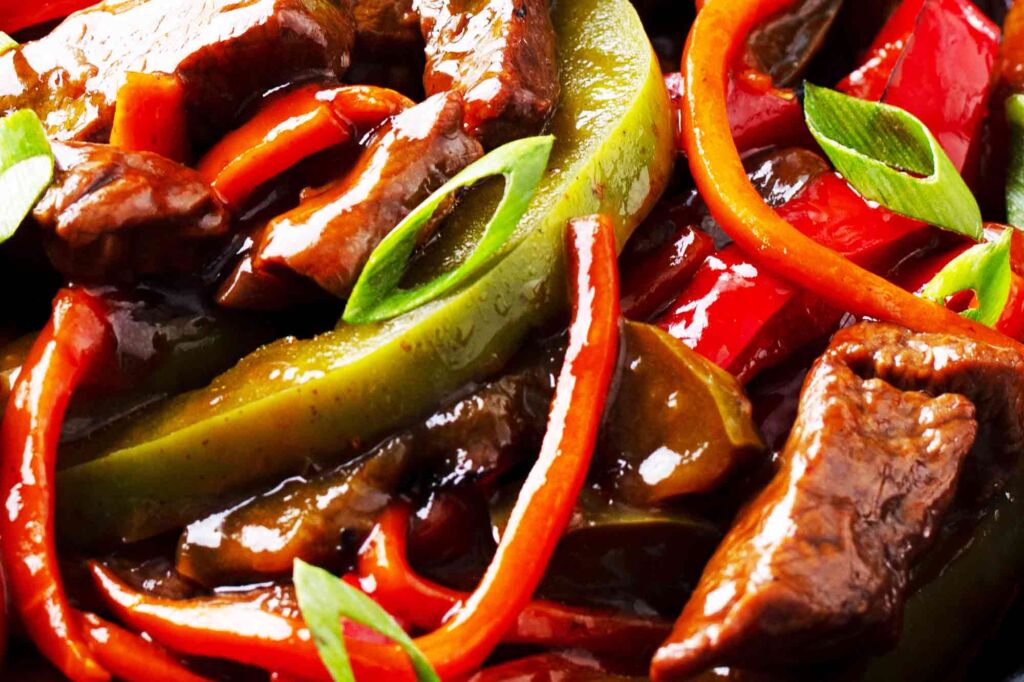 The method involves quickly cooking a combination of ingredients in a hot wok or pan with high heat and minimal oil, to ensure that the natural flavors and nutrients of the food are preserved. This technique soon gained popularity throughout Asia and later became popular globally, making it a go-to cooking method for those who are seeking quick, easy, and healthy meals.
Beef & Vegetables Stir Fry is a more modern take on the traditional stir-fry dish. It's believed to have originated in the United States in the 1940s and 1950s when Chinese cuisine began to gain popularity.
Instructions
In a bowl,

mix together soy sauce, oyster sauce, minced garlic, and grated ginger.

Season the sliced beef with salt and pepper, then add the soy sauce mixture to it and let it marinate for 10-15 minutes.

Heat 2 tablespoons of oil in a pan over high heat, then add the marinated beef and stir-fry for 3-4 minutes until browned. Remove beef from pan and set aside.

In the same pan, heat the remaining oil over high heat, then add the onion and stir-fry for 1-2 minutes.

Add the carrot, and continue stir-frying for 2-3 minutes until slightly softened.

Add the bell peppers to the pan and stir-fry for another 1-2 minutes.

Return the beef to the pan and stir-fry for an additional 1-2 minutes until heated through.