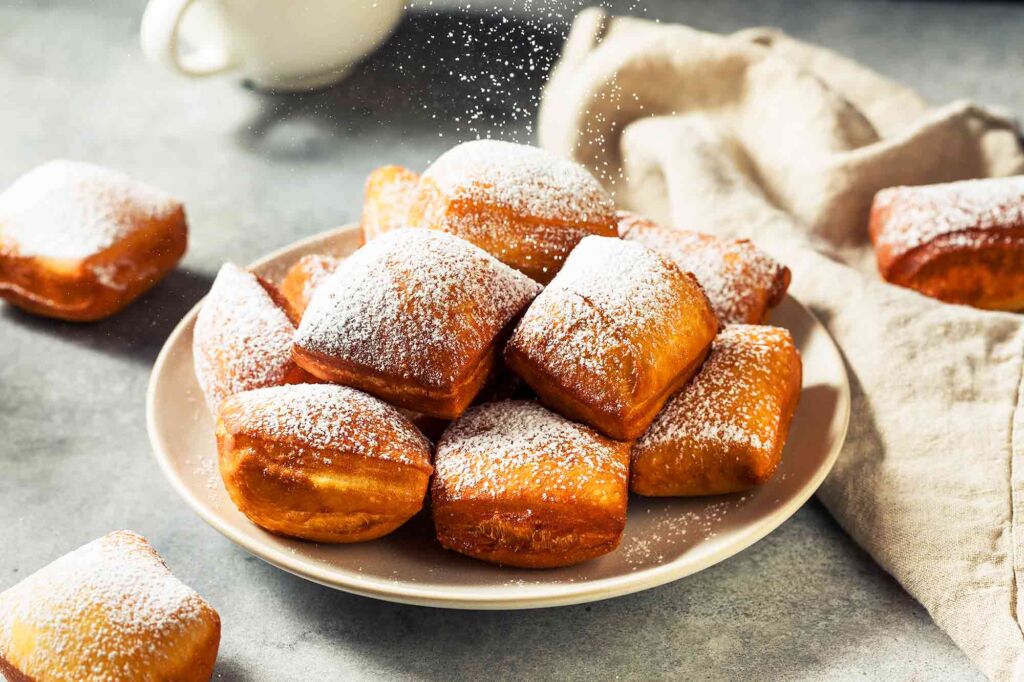 Jump to recipe
Beignets Recipe
Indulge in the taste of New Orleans with our classic beignets recipe. This French doughnut pastry is a treat you won't want to miss!
Beignets are a traditional pastry from France that have become a popular part of New Orleans cuisine. These airy and light doughnuts are fried and dusted with powdered sugar, making them a delightful treat any time of day.
This simple recipe allows you to easily make beignets at home and savor the flavors of New Orleans from the comfort of your own kitchen!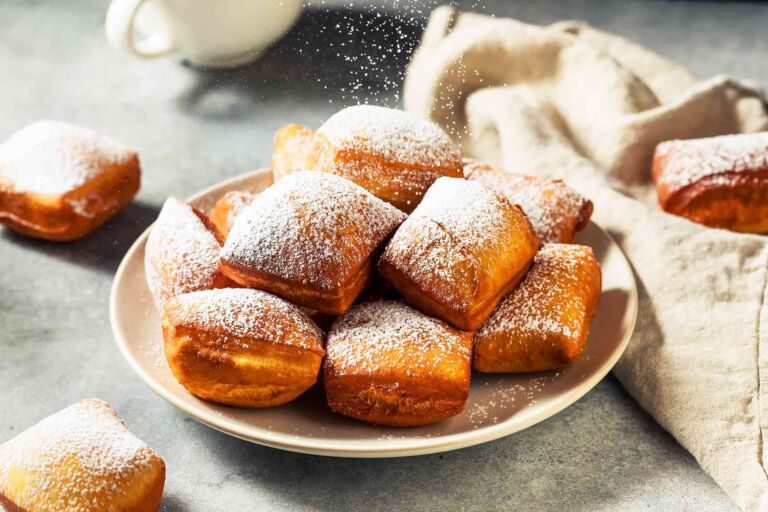 Beignets Recipe
| Prep time | Cook Time | Rest Time | Total Time |
| --- | --- | --- | --- |
| 15 min | 3 min | 120 min | 138 min |
Servings: 10 person
Calories: 188kcal
Beignets are a type of fried French pastry
that first appeared in New Orleans, Louisiana. The term "beignet" is derived from the French word for "fritter," and they are similar to other fried pastries such as the Italian zeppole and Portuguese malasada. Typically, beignets are made from a basic dough that is cut into squares or circles, deep-fried until golden brown, and then dusted with powdered sugar.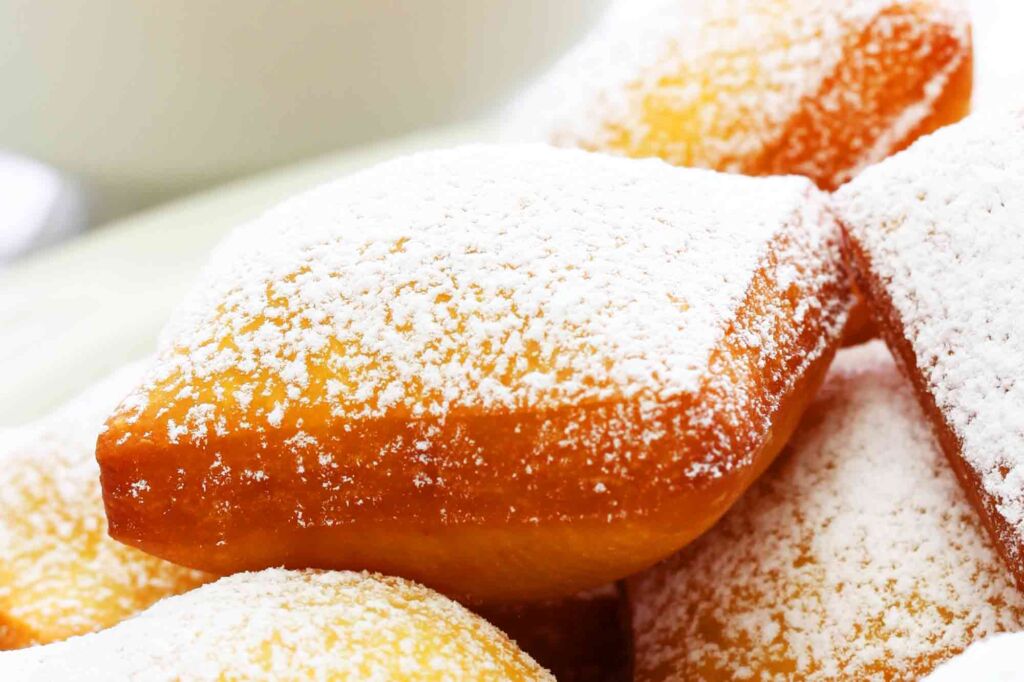 Beignets have been part of New Orleans' culinary heritage since the late 1700s, when French colonisers first introduced the pastry to the city. Soon, they gained popularity among both residents and tourists, and were sold in numerous coffeehouses and cafes located in the French Quarter. Cafe du Monde, which has been serving beignets since the mid-1800s, is one of the most famous places to try this classic New Orleans dessert.
In modern times, beignets remain a cherished aspect of New Orleans cuisine and are frequently served as a dessert or breakfast item. They are typically eaten by themselves, but can also be enjoyed with coffee, tea, or hot chocolate for a delicious indulgence.
Instructions
In a large mixing bowl,

whisk together the flour, sugar, yeast, and salt.

In a separate bowl, whisk together the warm water, whole milk, and eggs.

Add the wet ingredients to the dry ingredients and mix until a soft dough forms.

Add the softened butter to the dough and knead for 5-10 minutes or until the butter is fully incorporated and the dough is smooth.

Place the dough in a greased bowl and cover with a clean kitchen towel.

Let the dough rise in a warm, draft-free place for 1-2 hours or until it has doubled in size.

Punch down the dough and turn it out onto a lightly floured surface.

Roll the dough out to a thickness of about 0.25 cm (¼ inch).

Cut the dough into 2-inch squares or circles.

In a deep pot or Dutch oven, heat about 5 cm (2 inches) of vegetable oil.

Working in batches, fry the beignets for 2-3 minutes or until they are puffed and golden brown on both sides.

Use a slotted spoon to transfer the beignets to a paper towel-lined plate to drain.

Dust the beignets generously with powdered sugar and serve warm.

Enjoy, Good Appetite!