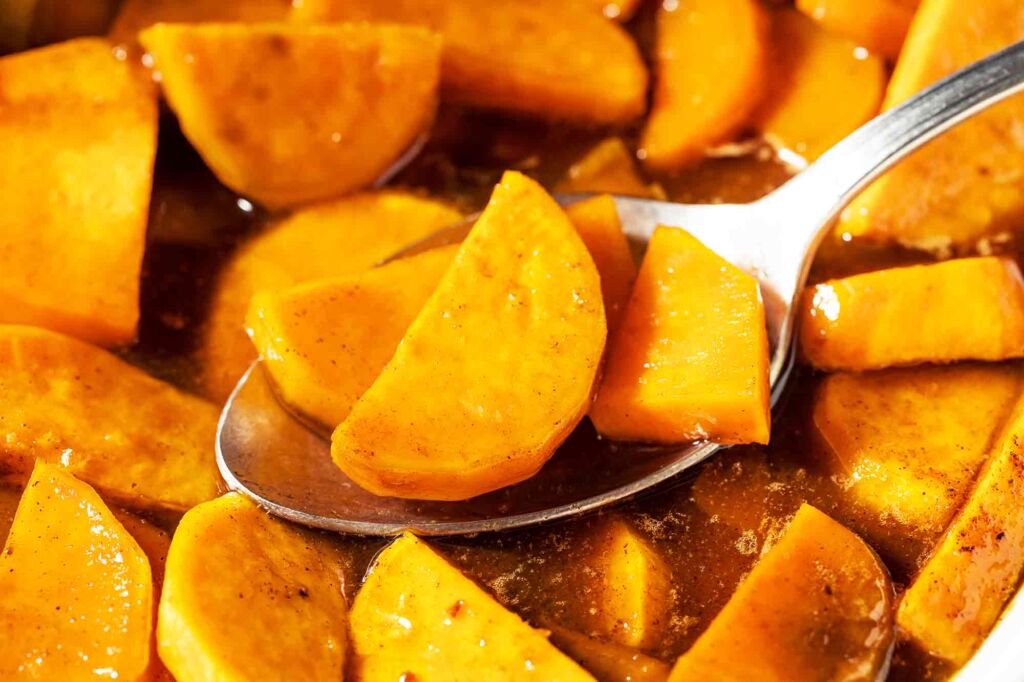 Jump to recipe
Best Candied Yam Recipe
Classic Thanksgiving side dish that's made with yam (often referred to as sweet potatoes), brown sugar, and butter. It is so easy and delicious!
I think that the best recipe for candied yams is this one.
Cooked yams are coated in a glaze of brown sugar, herbs, and orange sauce. It just takes a little more than 35 minutes to prepare and comes together on the stovetop!
Although cooking candied yams is permissible at any time, there are three times a year when demand for candied yam recipes peaks: Thanksgiving is by far the most popular holiday, followed by Christmas and Easter, which are far behind.
It is safe to assume that if you are making candied yams, that will be for a holiday feast.
It's not surprising that all of us value a simple recipe like Candied Yams as a no-fuss side dish to complete their unique holiday menus given all the preparation and cooking that goes into the holidays.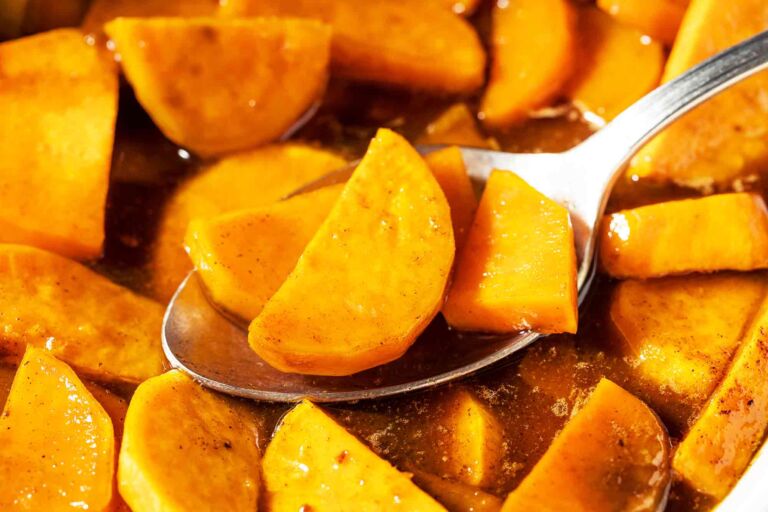 Best Candied Yam Recipe
| Prep time | Cook Time | Rest Time | Total Time |
| --- | --- | --- | --- |
| 10 min | 90 min | - | 100 min |
Servings: 8 person
Calories: 420kcal
What's the difference between sweet potatoes and yam?
Yams are a starchy root vegetable with a flavor reminiscent of sweet potatoes but often less sweet. Yams often have a starchier texture and rougher peel than sweet potatoes.
They are two different things, but because they are so similar, they are frequently confused in recipes and mislabeled in supermarkets, canned yams are frequently actually sweet potatoes.
We also have a recipe for candied sweet potatoes that uses that root vegetable.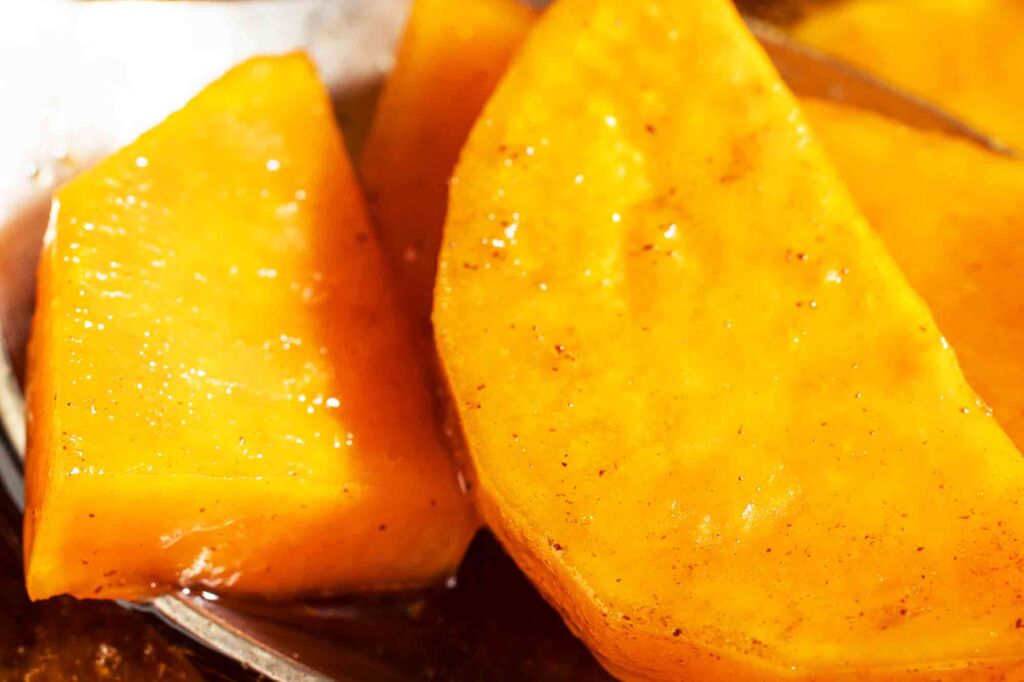 What is candied yam exactly?
A candied yam recipe often calls for par-boiling the yams in boiling water, then drenching them in a sweet syrup flavored with warm spices and baking them until completely soft.
Instructions
Set the oven to 200 °C (400 °F).

Lightly butter a medium baking dish.

Combine the following ingredients in a medium saucepan set over a medium heat: sugar, orange juice, butter, cinnamon stick, nutmeg, and salt.

Stir everything together and bring to a boil. Then, lower the heat to a simmer and cook for about 10 minutes, or until it has slightly thickened.

Remove and discard the cinnamon stick after reduction.

Meanwhile, prepare the yam roots for candied yam

Peel the yam roots, cut into slices, and then layer in a baking dish. Pour thickened syrup over yams and cover with aluminum foil.

Bake for 30 minutes, then remove the foil and continue baking for another 50 minutes to an hour, basting every 15 minutes with sauce.

Before serving, allow it to cool slightly.

Enjoy, Good Appetite!