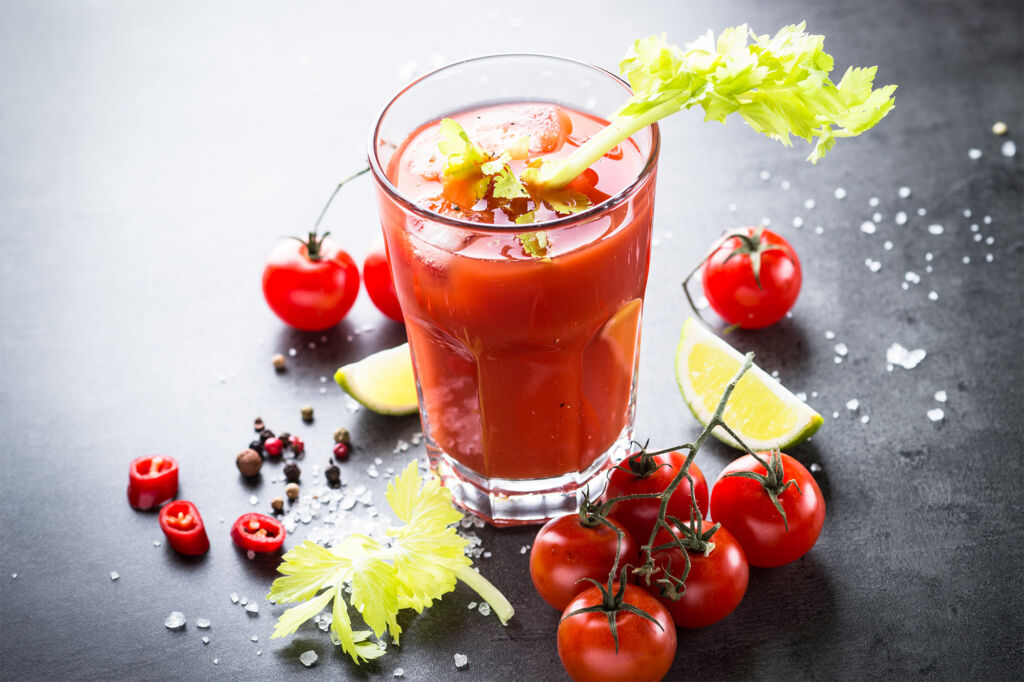 Jump to recipe
Bloody Mary For Halloween
The French bartender Fernand Petiot claimed to have invented the Bloody Mary in 1921, well before any of the later claims, according to his granddaughter.
The name Bloody Mary is associated with various historical figures, including Queen Mary I of England, who was nicknamed Bloody Mary.

Bloody Mary is perhaps the most popular drink consumed at brunch lately and is self-evident when you discover the multitude of foods with which you can garnish such a cocktail. Traditionally it is decorated with celery stalks or a slice of lemon, but more eccentric consumers can opt for more unusual options such as oyster garnishes, shrimp, beans or even olives stuffed with blue cheese – the limit is just imagination.

Although at first sight it is a very modern and versatile cocktail that everyone seems to love at the moment, it is past its prime, totalling more than 80 years! It is therefore a drink that has managed to win over several generations of consumers worldwide.

So If you are in mood for the famous Bloody Mary cocktail, good to know that it can be ready in just 5 minutes.
Place all the ingredients in to the cocktail shaker, shake and you're done. As the basic characteristics of a Bloody Mary are, in addition to vodka, tomatoes and spice, use tabasco sauce and Worcestershire sauce together with tomato juice and pepper.

Don't forget the salt and decorate it as you wish, but you can also choose our suggestion.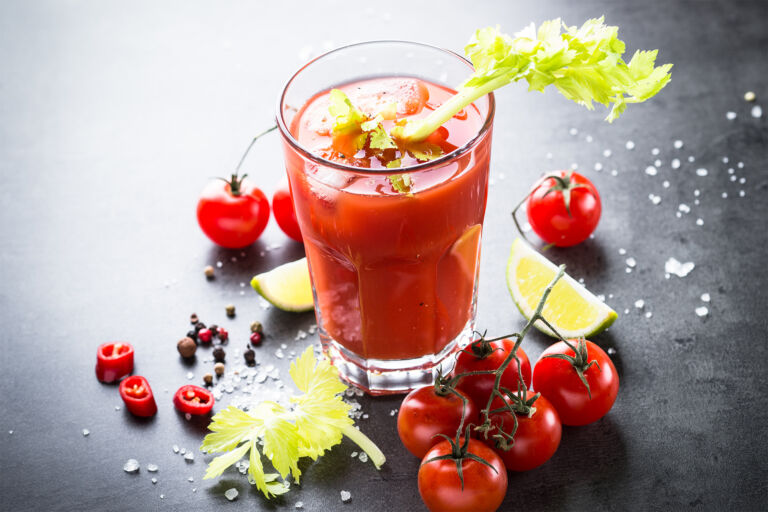 Bloody Mary For Halloween
| Prep time | Cook Time | Rest Time | Total Time |
| --- | --- | --- | --- |
| 5 min | | - | 5 min |
Servings: 2 person
Calories: 151kcal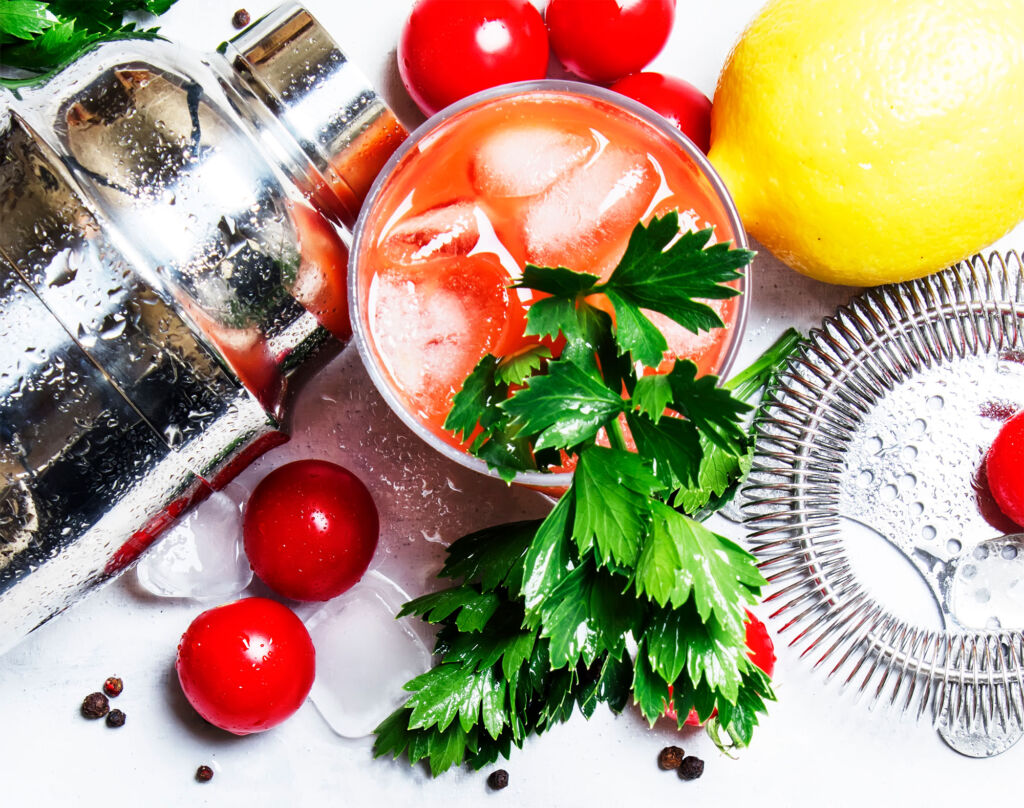 History of Bloody Mary Coctail
Bloody Mary is ideal cocktail to make for Halloween.
He was working at the New York Bar in Paris at the time, a frequent Paris hangout for Ernest Hemingway and other American migrants.
The original cocktail is said to have been created on the spur of the moment, according to the bar's own traditions, consisting only of vodka and tomato juice. This cocktail was originally referred to as a "Bucket of Blood".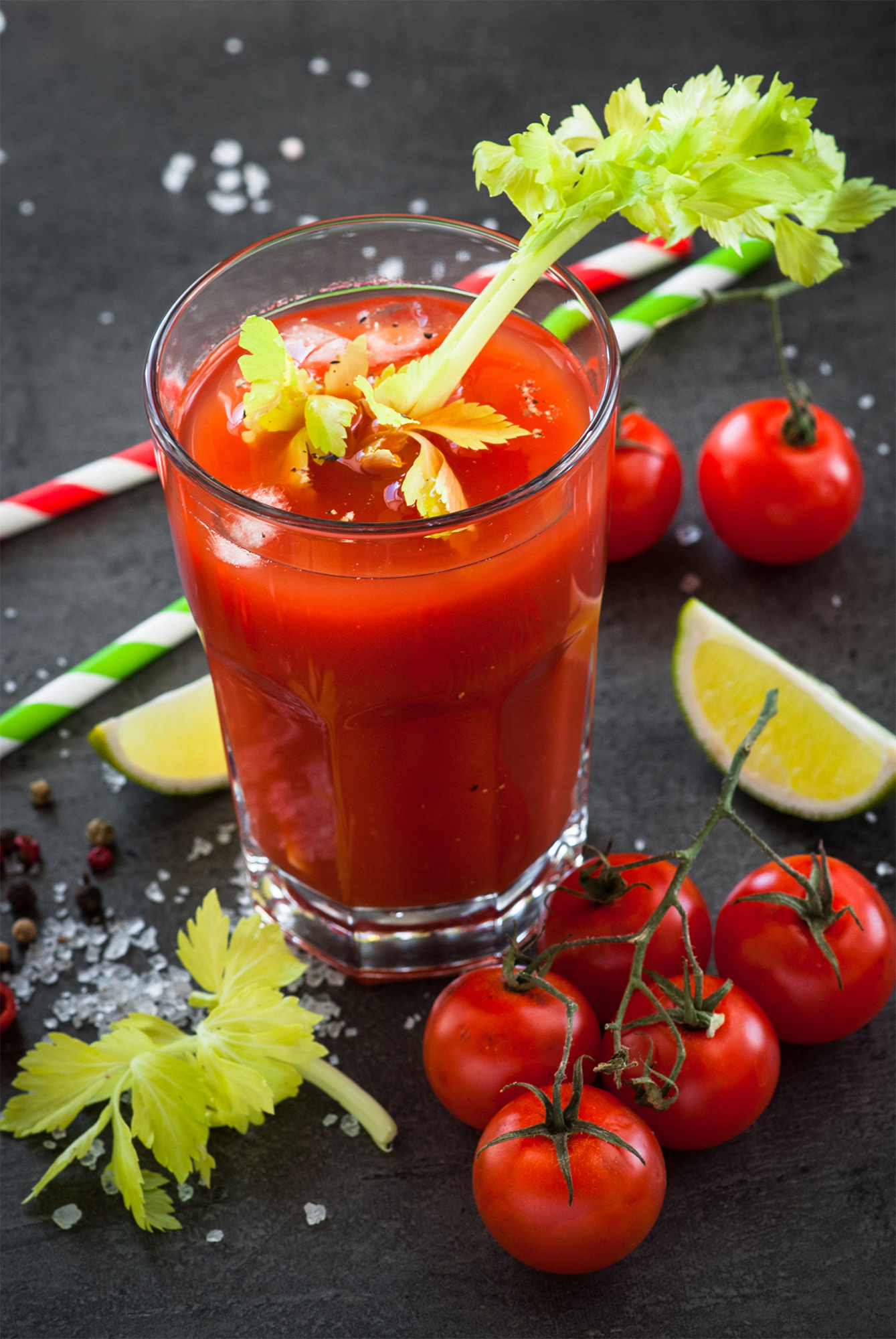 Attracted by the American dream, Fernand "Pete" Petiot moves to the United States after the end of the ban where he reinvents the cocktail he served in France by adding Tabasco sauce for extra spice. This idea revolutionised the world of beverage mixes.
Instructions
Worcestershire sauce – is the English sweet-sour spice made from vinegar, sugar and fish.
Tabasco – sharp spicy sauce pepper, vinegar and salt.
At home, these two ingredients are rarely used, but they are not essential affects the taste, therefore they can be eliminated.

Pour the vodka into a large volume of highball.

Add salt, pepper, lemon juice and mix well.

Pour the tomato juice, Tabasco sauce and add Worcestershire sauce (optional), then mix again.

Put a sprig of celery in a glass.

Enjoy!
Happy Halloween!