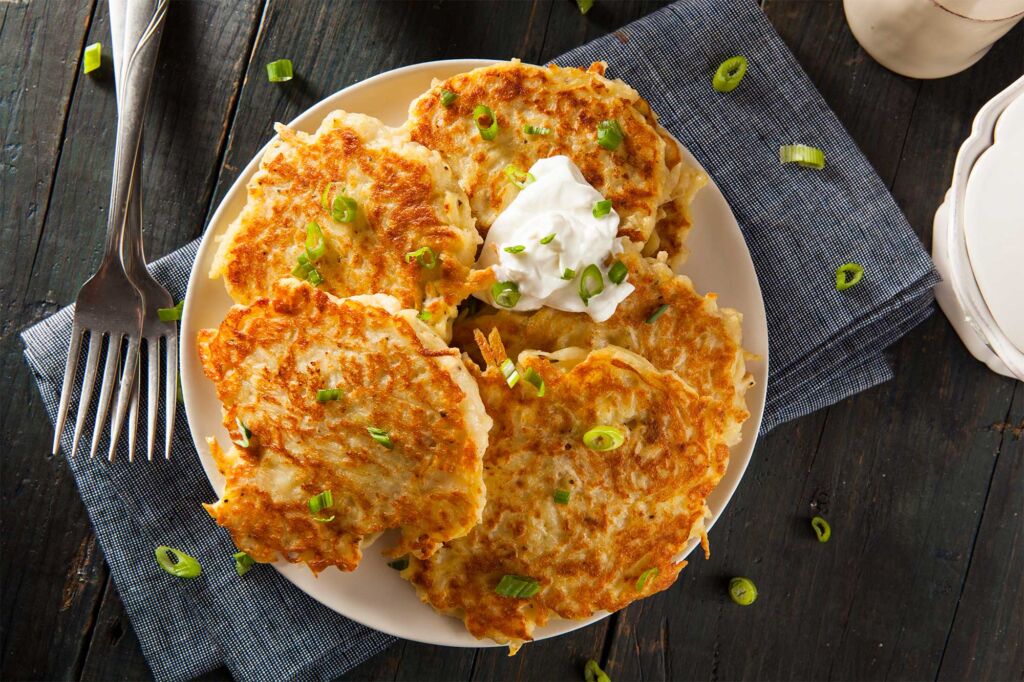 Jump to video
Jump to recipe
Boxty, The Irish Potato Pancakes (Video)
Make from simple and common ingredients this Boxty The Irish Potato Pancakes. Serve with a large portion of salad. Satisfaction guaranteed!
How to prepare this recipe
We are talking about Boxty The Irish Potato Pancakes, a name that comes from a region in the north of Ireland and goes great for a breakfast of sausages, bacon and eggs, or as a garnish for an Irish stew.
You might be familiar with latkes, the Jewish potato pancakes.
Most crops have a variety of potato cakes. These traditional Boxty, The Irish Potato Pancakes use both fresh potatoes and leftovers. They make a kind of filling plate that both children and adults love. Boxty The Irish Potato Pancakes are often sprinkled with powdered sugar, but I prefer them with a little butter.
You don't mind the weird name. Boxty is the holy grail for those who love both pancakes and potatoes. This traditional Boxty, The Irish potato pancakes are not only heavenly, but a very common dish served throughout Ireland.
With simple ingredients and lots of potatoes, this dish is sure to win over your potato-loving friends.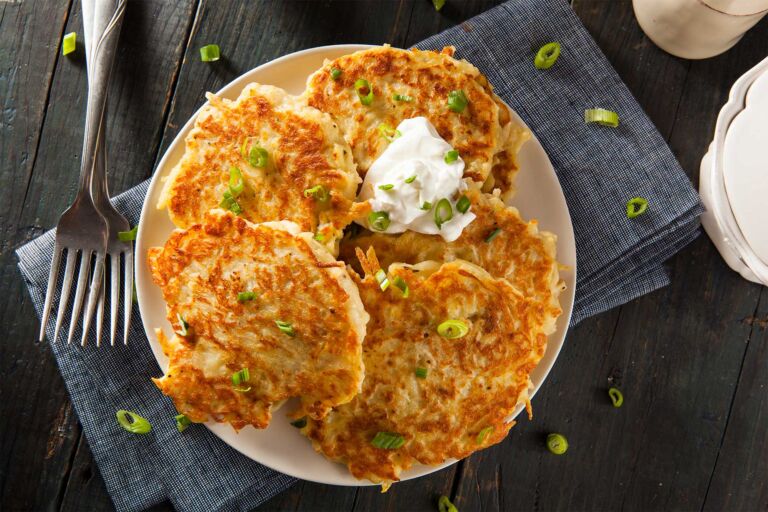 Boxty, The Irish Potato Pancakes (Video)
| Prep time | Cook Time | Rest Time | Total Time |
| --- | --- | --- | --- |
| 10 min | 20 min | - | 30 min |
Servings: 4 person
Calories: 287kcal

What Makes Boxty So Popular In Ireland?
As interest in Irish cuisine has grown, so has the popularity of boxty. It is not uncommon to find boxty on restaurant menus outside of the areas with which it is traditionally associated. Boxty can be purchased in shops and supermarkets in the form of dumplings or ready-cooked pancakes.
A Little History
Boxty (Irish pronunciation: bacstaí) is a traditional Irish potato pancake. The dish is most commonly associated with the counties of Leitrim, Mayo, Sligo, Donegal, Fermanagh, Longford, and Cavan in the north midlands, north Connacht, and southern Ulster. There are numerous recipes, but all use finely grated, raw potatoes and are served fried.
Boxty is an authentic Irish dish which originated in the 1700's.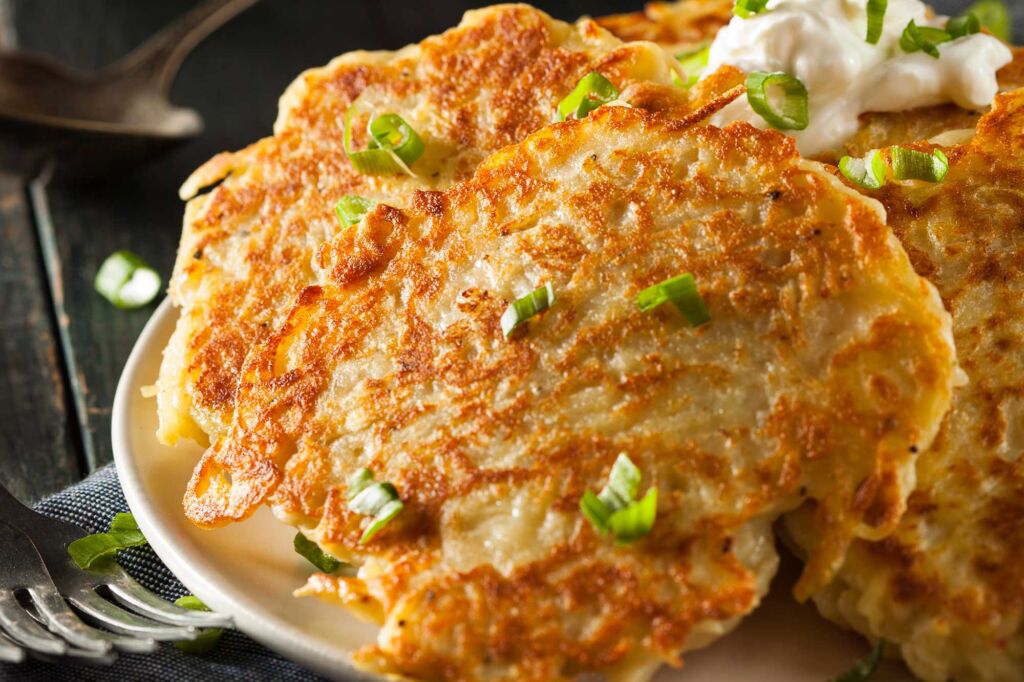 The most common version of the dish is made with finely grated raw potato and flour. It is optional to strain the grated potato to remove the majority of the starch and water. Similar to a regular pancake, the mixture is fried on a griddle pan for a few minutes on each side.
The smooth, fine-grained consistency of Boxty distinguishes it from other fried potato dishes.
The old Irish rhyme is: "Boxty on the griddle, boxty on the pan. If you can't make boxty, you'll never get a man!" 🙂
The rhyme may be out of date, but it clearly demonstrates the cultural significance of this dish.
Instructions
Peel and grate the potato.

You can use leftover mashed potatoes also.

Wring out the grated potato in a clean tea towel to dry it slightly. Remove the starchy water.

In a mixing bowl, combine all ingredients except the buttermilk and stir well to combine.
Don't forget to add the baking soda. It reacts with the buttermilk to create light and fluffy pancakes.

To make a thick batter, stir in the buttermilk. If you don't have buttermilk, just sour regular milk with lemon juice or vinegar. You can also use plain yogurt that has been watered down instead of buttermilk.
Add the chopped spring onion also.

In a frying pan, heat a little oil with the butter over medium/low heat, then add tablespoons of the boxty batter and fry until golden and cooked through, about 5 minutes per side.
Cook the other side as well.

Boxty take longer to cook than pancakes because the grated potato must be cooked. Maintain a medium/low heat and cook until golden.

Enjoy, Good Appetite!