Jump to video
Jump to recipe
Cabbage Rolls – Serbian Sarma – Step by Step (Video)
Sarma is the king when we are talking about Serbian food. Probably the most authentic dish in Serbian cuisine.
How to prepare this recipe
This Sarma recipe is the Serbian version of stuffed cabbage that many Serbs serve every day, but especially for special occasions like their slava and other holidays.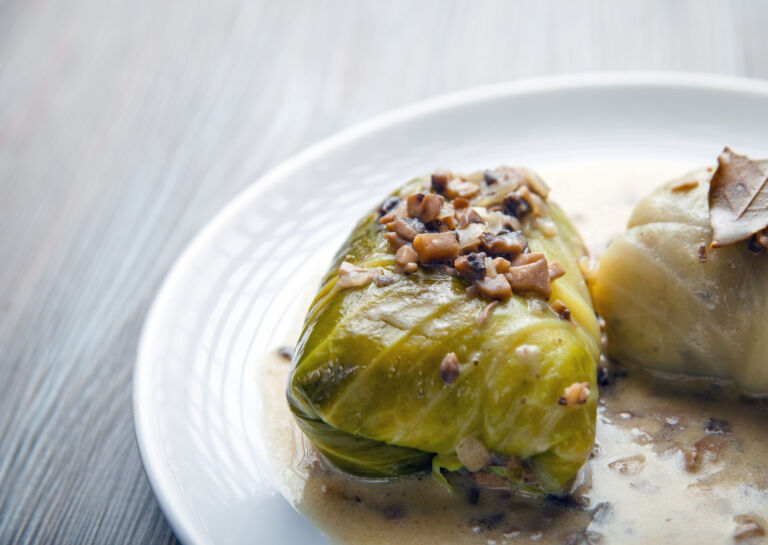 Cabbage Rolls – Serbian Sarma – Step by Step (Video)
| Prep time | Cook Time | Rest Time | Total Time |
| --- | --- | --- | --- |
| 30 min | 120 min | 20 min | 170 min |
Servings: 6 person
Calories: 620kcal
My grandmother always baked her Sarma in the wood fire oven in her back yard, and she took out very good sarma from that oven.
I can only perform this operation in my modern oven, but despite it is still very delicious.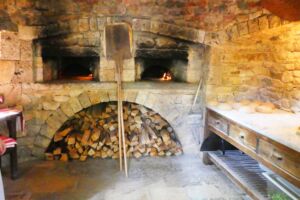 Instructions
Mix thoroughly the minced meat with salt, fine chopped or grated onion, grated or mash garlic, paprika, raw rice, and egg.

Wash the sauerkraut leaves (fermented sour cabbage) with cold water.
Few leaves chop to julienne, and put in the bottom of a casserole.

Fill the cabbage leaves with mixture, as we shown in the video. Place them in the casserole. Between the cabbage rolls place the smoked ribbs also.

Chop to julienne the remained cabbage, and place on the top of the cabbage rolls.

Fill with water, cover with lid, and place in 210 °C  (450 °F) preheated oven for 1.5 hour.
After 1.5 hours check is if cooked. Take one roll out and cut it in half, check if the rice and meat is cooked.

Now we need to thicken the Sarma broth.
In a pan add 2 tbls of oil and 2 tbls of flour. Fry until golden brown, then add 100 ml of water. Stir, and pour in to the sarma casserole.
Place back the sarma in to the oven for another 15 minutes.
Serve with fresh slice of bread, and sour cream on top.

Good Appetite!