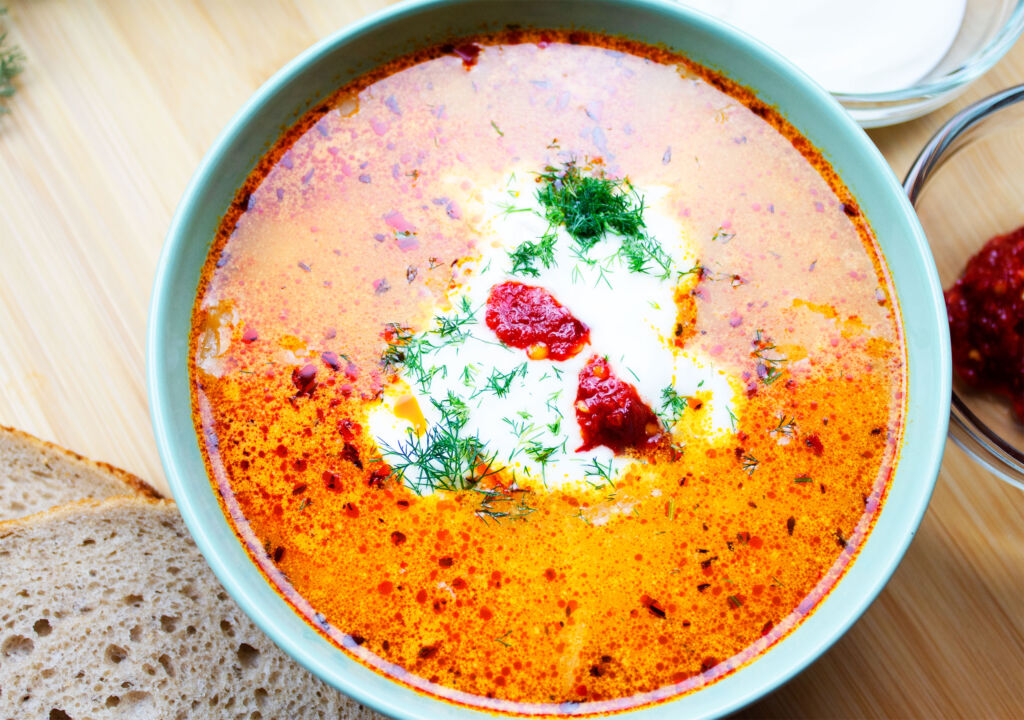 Jump to video
Jump to recipe
Cabbage Soup Recipe With Chicken (Video)
Cabbage (Sloppy) Soup With Chicken is a fantastically delicious food, but its PR is terribly bad. How can a cabbage soup be called "sloppy"? :-)
How to prepare this recipe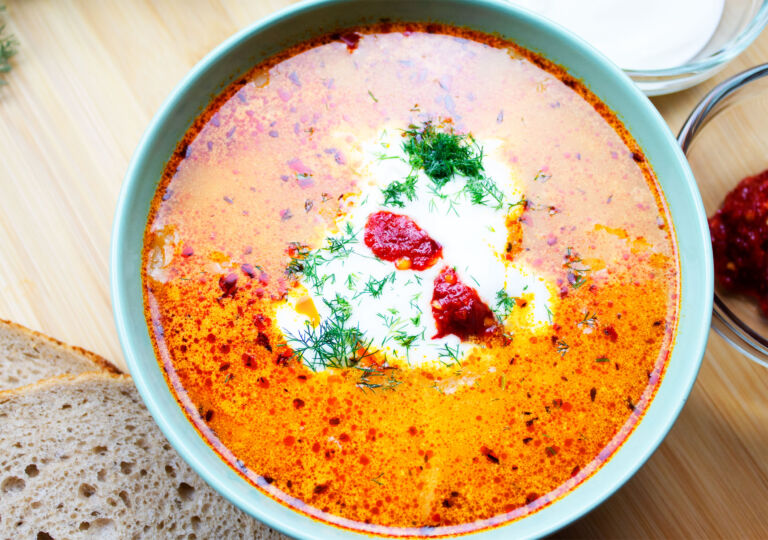 Cabbage Soup Recipe With Chicken (Video)
| Prep time | Cook Time | Rest Time | Total Time |
| --- | --- | --- | --- |
| 20 min | 45 min | - | 65 min |
Servings: 6 person
Calories: 632kcal
If we would called it "heavenly cabbage," everyone would want it, so they'll just grimace at it – though it's worth a try, it's going to be a big surprise!
I like it most from the loudly fresh, still green, new headed cabbage, I often cook in the spring, early summer because it's terribly simple. I just wouldn't say fast because the cabbage is hard to soften, it takes an hour. I squeeze in all sorts of spices to make it as fragrant as possible.
Instructions
Fine chop the onion.
Cut the chicken breast in aprox. 2 cm cubes.

Sauté the onion in preheated oil.
Add the garlic (grated or mashed), cumin, thyme, paprika, salt and pepper.

Add the chicken and flour, then mix well.
Cover with cold water and bring it to the boil.

Slice the cabbage and add to the boiling soup base.
Cover with boiling water, and cook until cabbage and chicken will be tender. (Aprox 40 minutes) Check by tasting.

When both, chicken and cabbage are totally cooked, add the milk, bring it to boil, boil 1 minute.

Fine chop the dill and add to the soup, and then the soup is ready.
Serve with sour cream, hot pepper paste (optional), and with fresh bread.

Enjoy! Good Appetite!