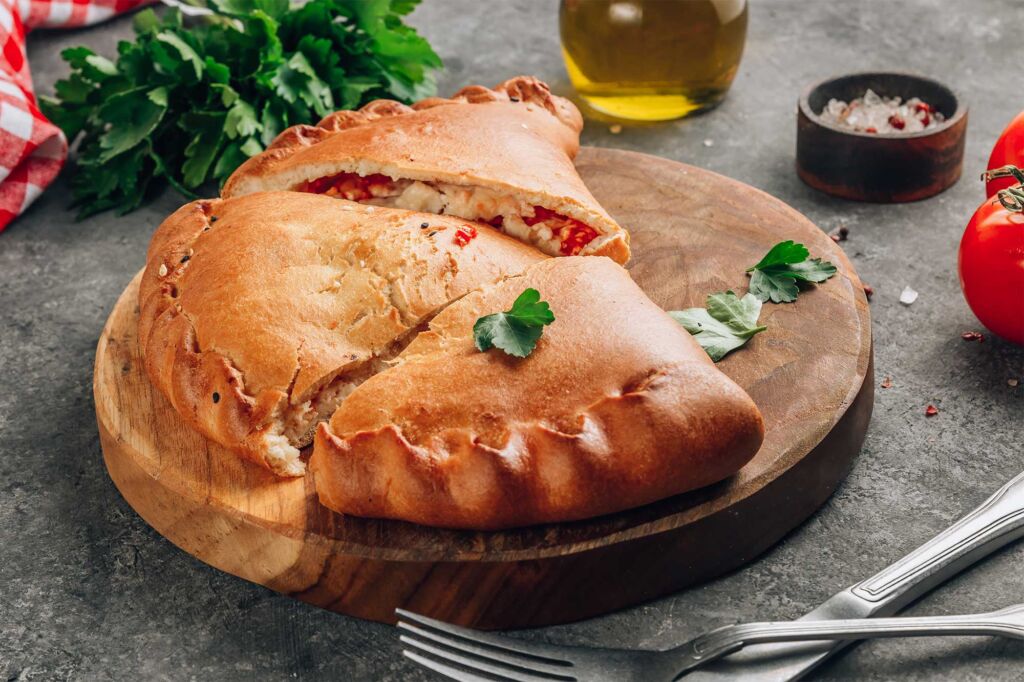 Jump to recipe
Calzone Recipe
This recipe is for making Pizzaioli from the Roman, Sicilian and Naples calzone. It originated in Naples in the 18th century.
Roman, Neapolitan or Sicilian? Every recipe has its own reason. It is made from a dough similar to pizza and folded in half to seal the rich filling.
Calzone is a delicious and versatile dish found in many Italian regions. Depending on the case, it is baked in an oven or in hot oil until a swollen and golden crescent appears on its surface, which shows a high-impact fibrous filling after cutting.
Of course, making it at home requires extra care, but the secrets of masters of cooking can help you achieve great results.
Here is our suggestion for this mouth-watering recipe that is guaranteed to be a success.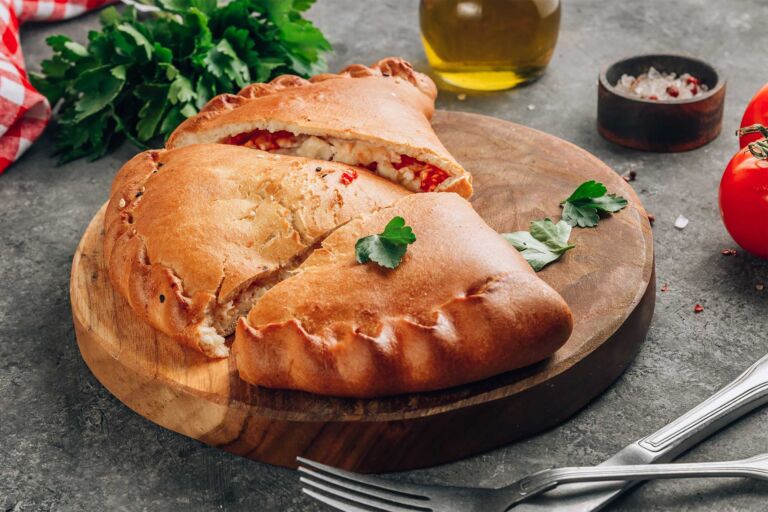 Calzone Recipe
| Prep time | Cook Time | Rest Time | Total Time |
| --- | --- | --- | --- |
| 15 min | 20 min | - | 35 min |
Servings: 2 person
Calories: 967kcal
Sandwich-sized calzones are frequently sold at Italian lunch counters or by street vendors because they are convenient to eat while standing or walking.
Fried versions of the calzone are typically filled with tomato and mozzarella and are known as panzerotti in Apulia.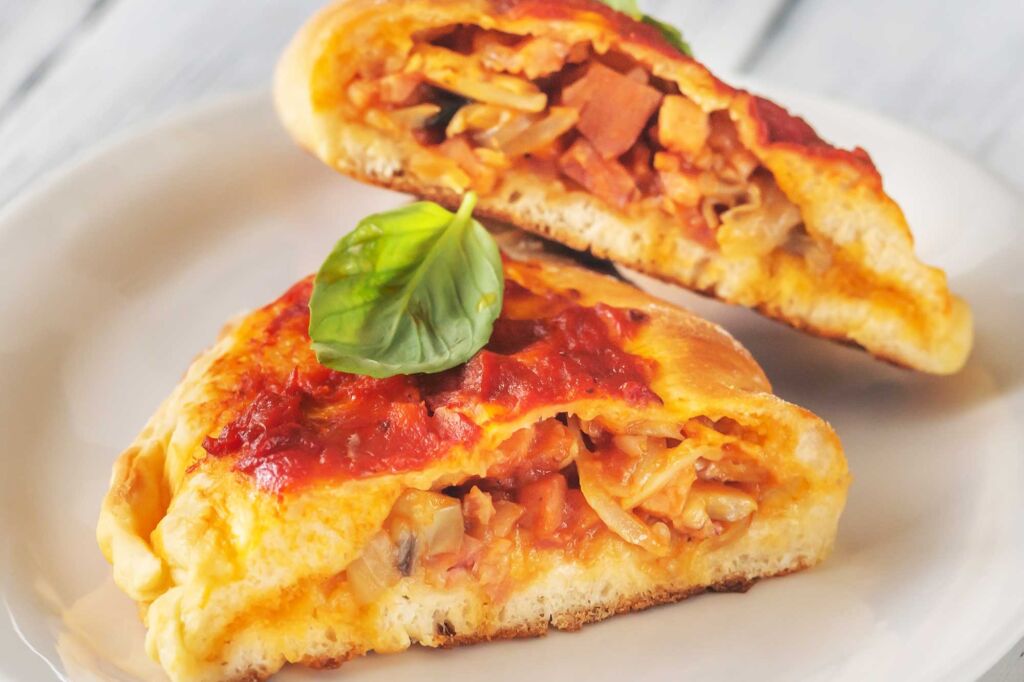 Instructions
Heat the oil in a saucepan. Add the crushed garlic, fry for 1 min until golden.
Add the tomato paste and half of the roughly chopped basil leaves.

Bring to the boil and cook until it is reduced to a thick sauce, approx 3 minutes.
Stir in the bite-size cut Parma ham and chopped sun-dried tomatoes. Season with salt and pepper, then set aside to cool a little.

Roll out the pizza dough to two circles, then split the mixture between them, piling it onto one side.
Top with the mozzarella and remaining chopped basil.

Close the calzone, pulling the side without the filling over, then crimp around the edge.
It should looks like a giant Cornish pasty.

Transfer calzone to a floured baking sheet and bake in preheated oven to 220°C  (428 °F) fan/gas 7. for 15 minutes or until golden and puffed up.

Enjoy, Good Appetite!