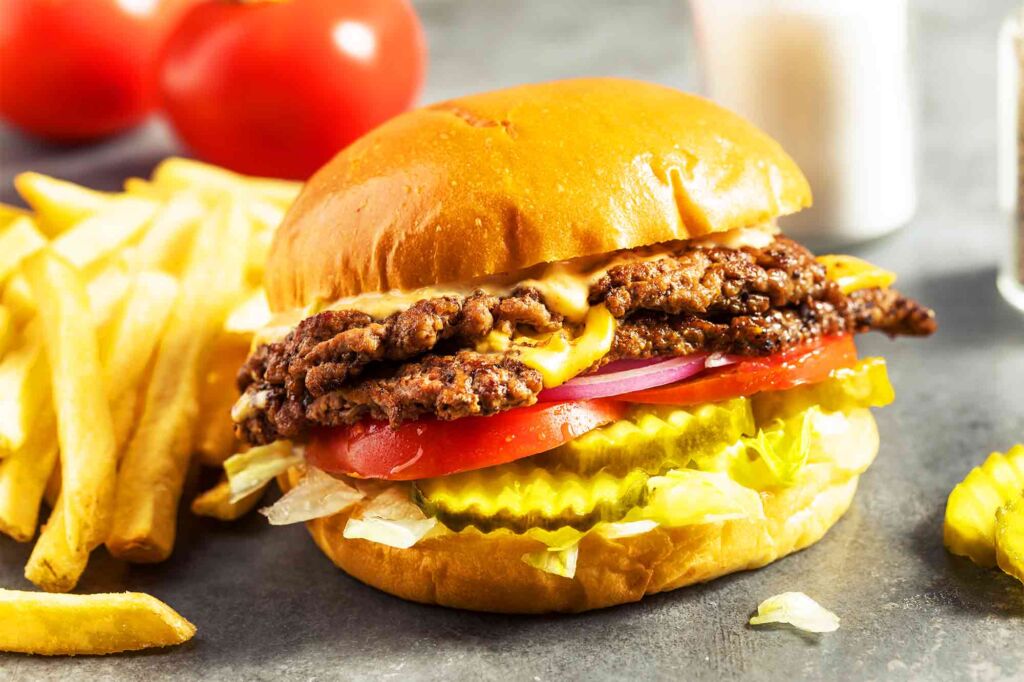 Jump to recipe
Cheese Smash Burger Recipe
Make a delicious Cheese Smash Burger in minutes with this easy recipe! Perfectly juicy, crispy, and topped with melted cheese.
The Cheese Smash Burger is a traditional American burger that's both effortless to prepare and exceptionally tasty.
The burger comprises a basic beef patty that's flattened onto a sizzling griddle, and then it's covered with melted cheese and presented on a toasted bun with all of your preferred toppings. The outcome is a crunchy, succulent, and richly flavored burger that's guaranteed to satisfy the cravings of anyone who enjoys a good burger.
Whether you're organizing a backyard BBQ or seeking a quick and gratifying meal, the Cheese Smash Burger is a recipe you shouldn't miss.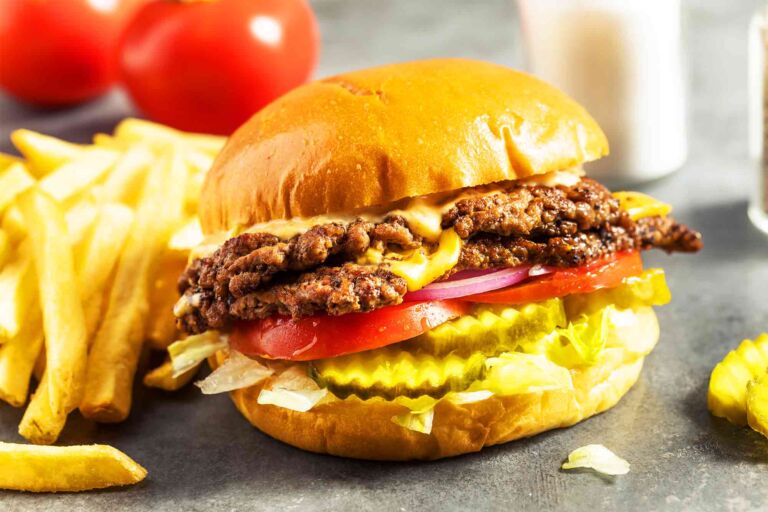 Cheese Smash Burger Recipe
| Prep time | Cook Time | Rest Time | Total Time |
| --- | --- | --- | --- |
| 10 min | 10 min | - | 20 min |
Servings: 4 person
Calories: 625kcal
The exact history and origin of the Cheese Smash Burger
is unclear, but it is believed to have originated in the United States, possibly in the Midwest.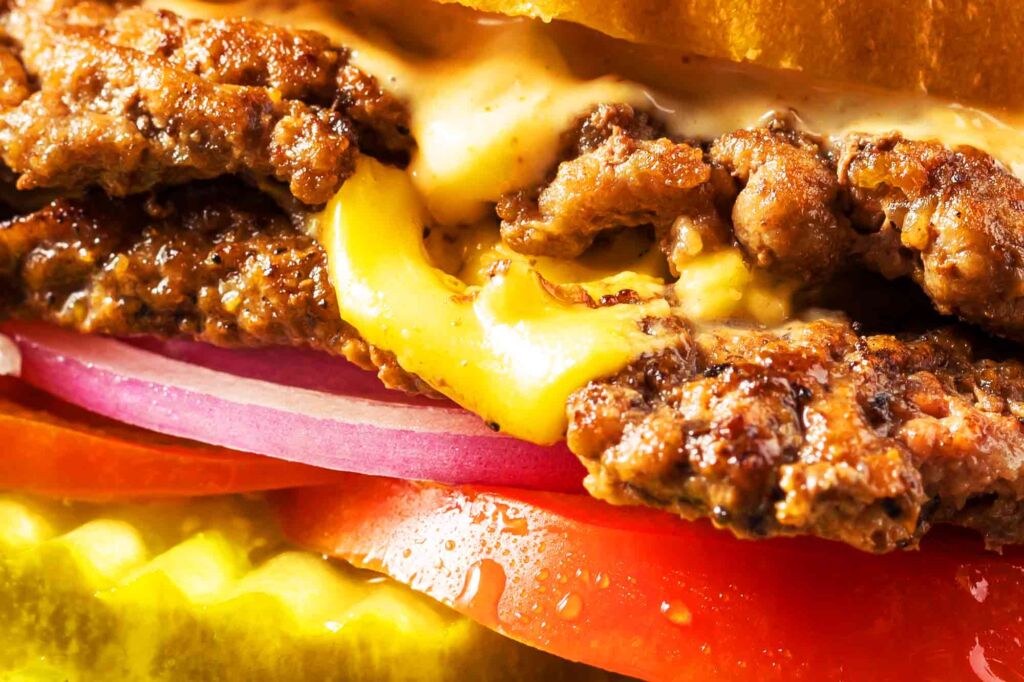 The burger's signature feature is the smashing of the beef patty onto a hot griddle, which creates a crispy crust and locks in the juices, resulting in a tender and flavorful burger.
Some sources suggest that the Cheese Smash Burger has its roots in the classic dinner burger, while others attribute its creation to fast-food chains like Shake Shack and Smashburger, which have popularized the technique in recent years.
Regardless of its origins, the Cheese Smash Burger has become a beloved and iconic dish in American cuisine.
Instructions
Season the ground beef with salt and pepper, mix well, then divide the beef into 4 equal portions, and shape each portion into a ball.

Preheat a large skillet or griddle over medium-high heat.

Once the skillet is hot, add a tablespoon of butter and let it melt.

Add one ball of beef onto the skillet, seasoned side down.

Using a flat spatula, smash the beef ball into a patty, about 0.6 cm (¼ inch) thick.

Cook the patty for 2-3 minutes, or until the edges start to crisp and the bottom is browned.

Flip the patty and cook for an additional 1-2 minutes, or until the desired doneness is reached.

Add a slice of cheese on top of the patty and let it melt for 30 seconds.

Transfer the patty onto a bun, add any desired toppings, and serve.

Enjoy, Good Appetite!