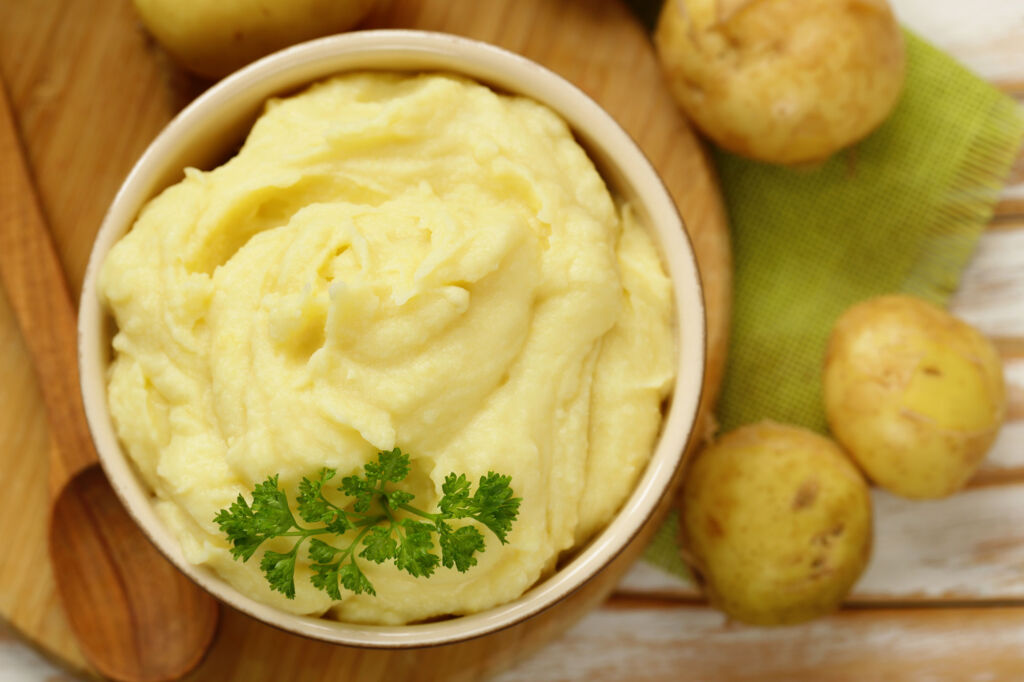 Jump to video
Jump to recipe
Cheesy, Extra Fluffy, Super Creamy Potato Mash (Video)
Just like almost everybody, I've eaten a lot of mashed potatoes in my life. Mashed potatoes are classic for a reason.
How to prepare this recipe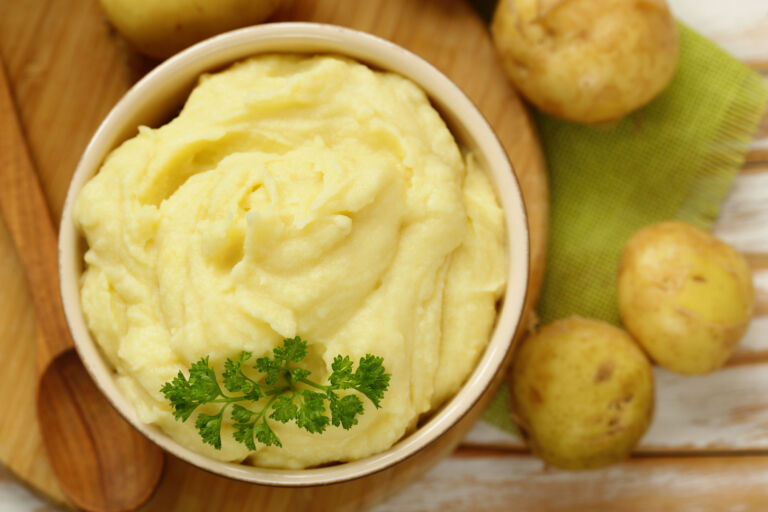 Cheesy, Extra Fluffy, Super Creamy Potato Mash (Video)
| Prep time | Cook Time | Rest Time | Total Time |
| --- | --- | --- | --- |
| 10 min | 20 min | - | 30 min |
Servings: 4 person
Calories: 410kcal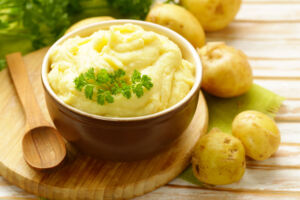 They're comforting, warm, filling, and the perfect accompaniment. I have made countless pots of mashed potatoes and these are my perfect mash. 🙂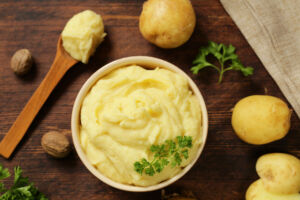 Instructions
Peel the potatoes and cut in even cubes.
Place the potatoes in a pot, cover with cold water.
Add 2 tsp of salt, and bring to boil over medium heat. Cook until the potato is fork tender.

After is totally cooked, with the help of a colander drain well.
Add the oil and butter, and mash the potato with a potato masher.

Keep mashing for the fluffiest mashed potato you'll ever eat.
Add the milk and cheese, and keep mashing.
Start beating with a electric hand whisk, until the mixture resembles a fluffy cloud.

Serve with your favourite meat.

Enjoy, Good Appetite!