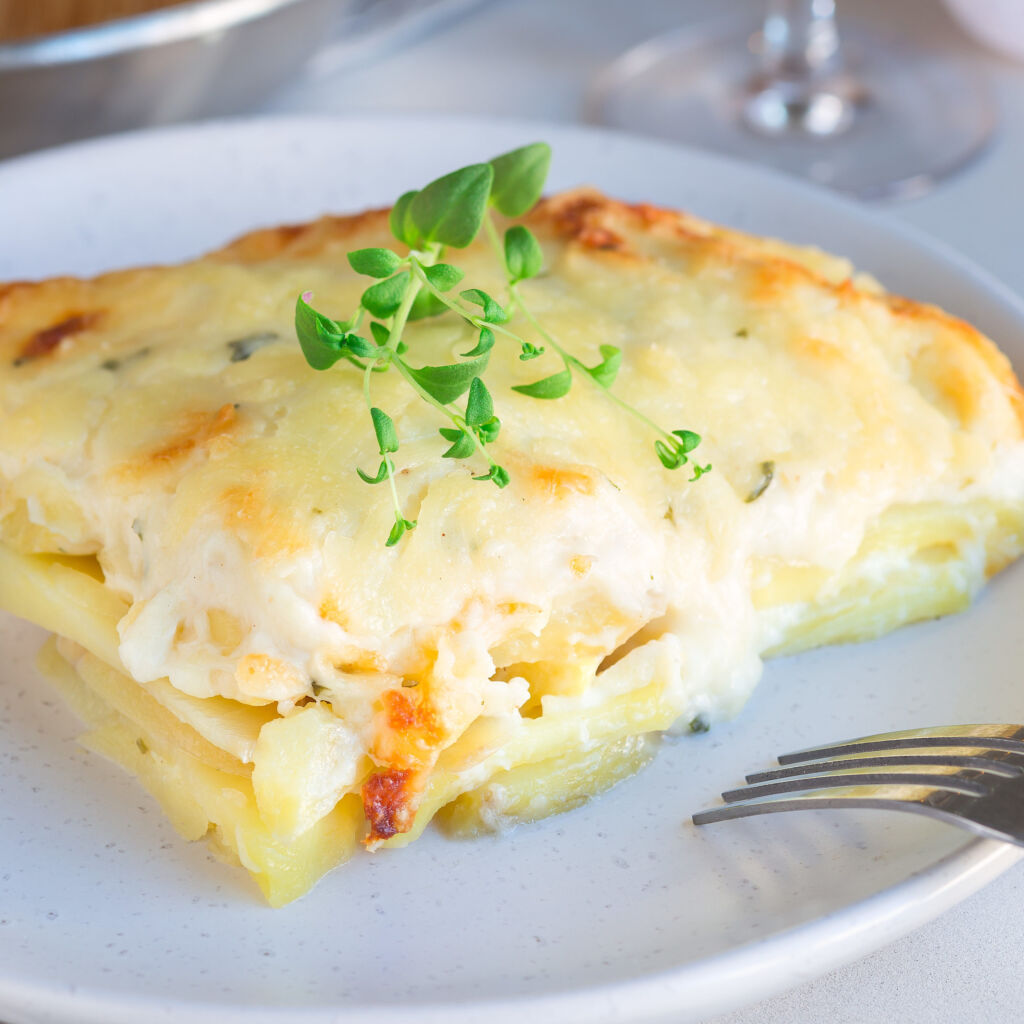 Jump to recipe
Cheesy Potato Casserole
It's quick and easy to make, it is a big favorite for us.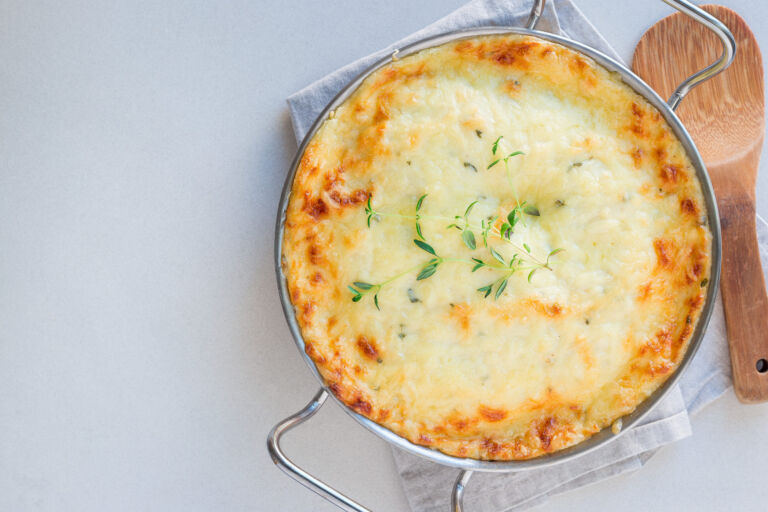 Cheesy Potato Casserole
| Prep time | Cook Time | Rest Time | Total Time |
| --- | --- | --- | --- |
| 15 min min | 50 min min | - | 65 min min |
Servings: 5 person
Calories: 260kcal
Cheesy Potato Casserole, also known as funeral potatoes, for sure will be loved by all your guest! This lovely food is made from tender potatoes, lots of cheese and a unique crunchy topping.
Tip: You can season it with green spice e.g. with thyme and parsley. Delicious with any salad. It can even be served as a side dish.
Instructions
Firts of all, preheat the oven 180 °C (350 °F).

In a bowl mix the cubed potatoes, cheese, salt and pepper.

In a saucepan warm the soup, butter, sour cream, and milk. Not too hot, just until the butter is totally melted.

Pour the warm sauce over to the potato and cheese mixture, then mix until well combined.

Pour the mixture into a baking dish. Sprinkle the top of the mixture with crushed corn flakes and a little melted butter.

Place in to the oven, and bake for 1 hour.

Good Appetite!