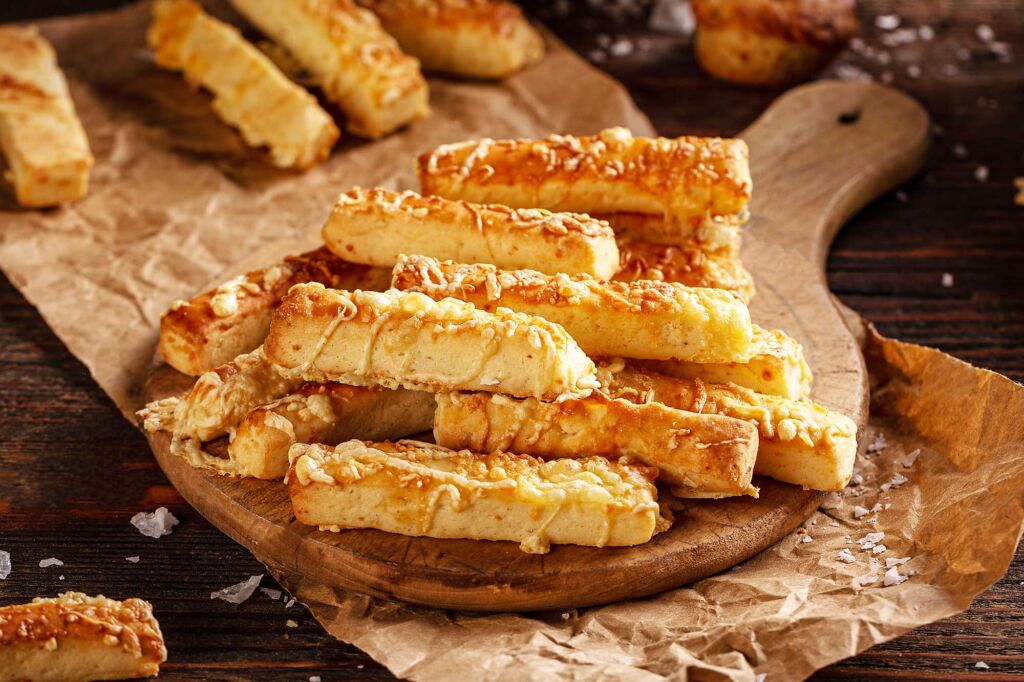 Jump to video
Jump to recipe
Cheesy Stick Snack Recipe (Video)
There can be multi-colored cakes on the gourmet table or sealed wonder biscuits but the biggest star on buffet tables is always the cheese stick. 
How to prepare this recipe
But let me to say, only if it is very cheesy and perfectly crumbly.
Monsters with a margarine taste and a dusty dry texture do not fall into this category. 
As with the simplest things in general, the cheese stick will be delicious if you really care about it. And caring starts there by using very good ingredients. 
POPULAR RIGHT NOW
The trick that worked best was that it is made not with butter, but with pork fat. The fat makes the dough crumble quite differently, it raises it to the maximum level, everything you can get out of it will be wonderful.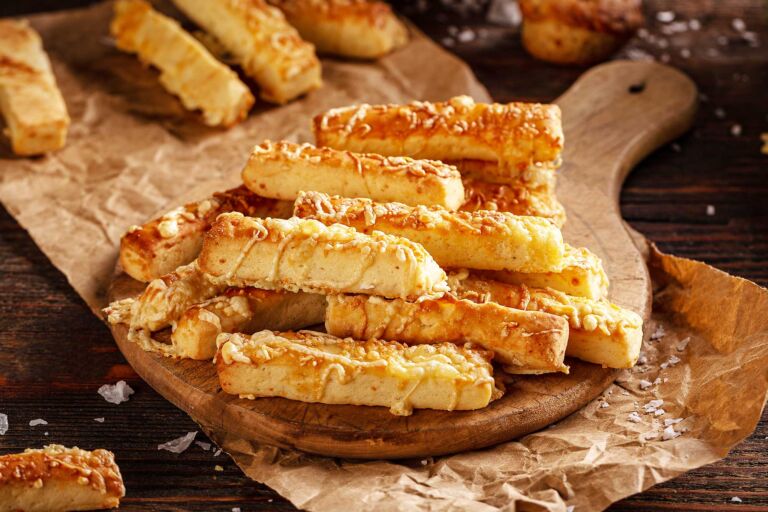 Cheesy Stick Snack Recipe (Video)
| Prep time | Cook Time | Rest Time | Total Time |
| --- | --- | --- | --- |
| 30 min | 15 min | - | 45 min |
Servings: 8 person
Calories: 437kcal
The other important thing is that has a plenty of cheesy on it.
It is not worth choosing poor quality from this either, if we want good, the best should be included.  This recipe is made with cheddar cheese, it's a very good, medium-dry, salty cheese that just fits to this cheese stick.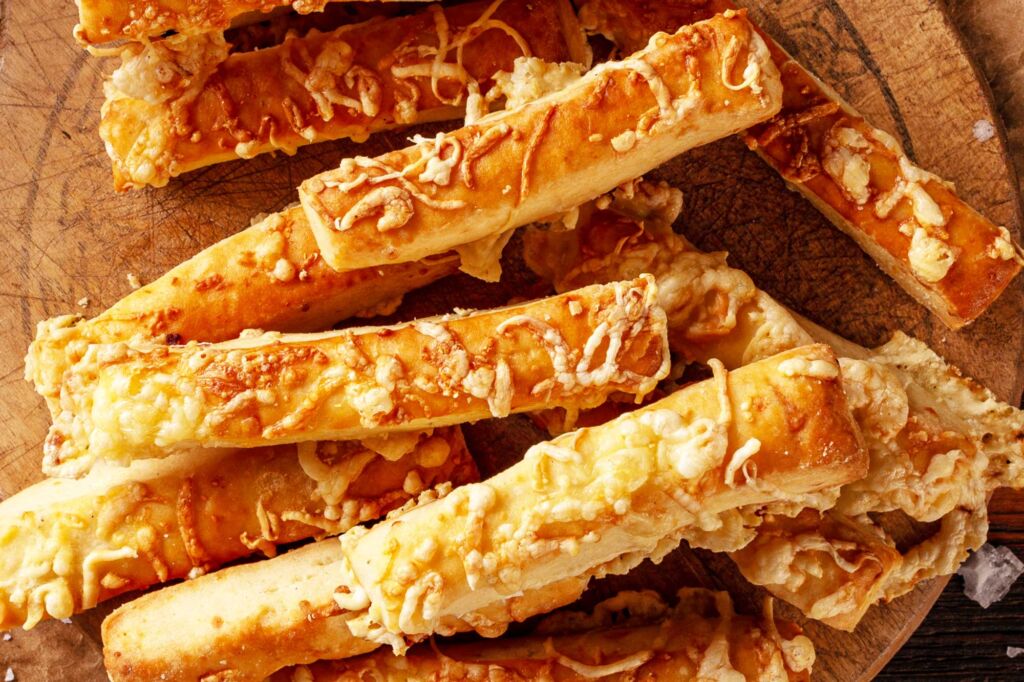 The great advantage of this cheesy stick is that its dough can be kneaded in advance, it can even be stored in the fridge for a day, and even good if it stands, because the flavours come together.
So, this cheesy stick is wonderful when we have a craving for snacks. Something slightly salty, crunchy, cheese-like.
I feel like this recipe for salty snack, now that easter is close, will be good for many. These cheese stick snacks are incredibly tasty, with a wonderful tender texture on the inside and crispy on the outside.
I mean it is just perfect!
Instructions
Mix the fat with the flour and salt.

The flour add through a sieve and crumble it to give a breadcrumb-like texture. 

Add one egg, milk and dry yeast, then knead into a harder dough.

Cover with a clean kitchen towel and let it rest 15-20 minutes.

When ready to bake, preheat the oven to 200°C  (400 °F).

Remove the cover from the dough, then with a rolling pin roll it into a finger-thick rectangle.

Spread evenly with the beaten egg, sprinkle with grated cheese, then cut as thin slices as possible with a sharp knife or pizza cutter.

Line it on a baking sheet lined with parchment paper and bake in the hot oven for about 10 to 15 minutes, or until golden brown.

Enjoy, Good Appetite!