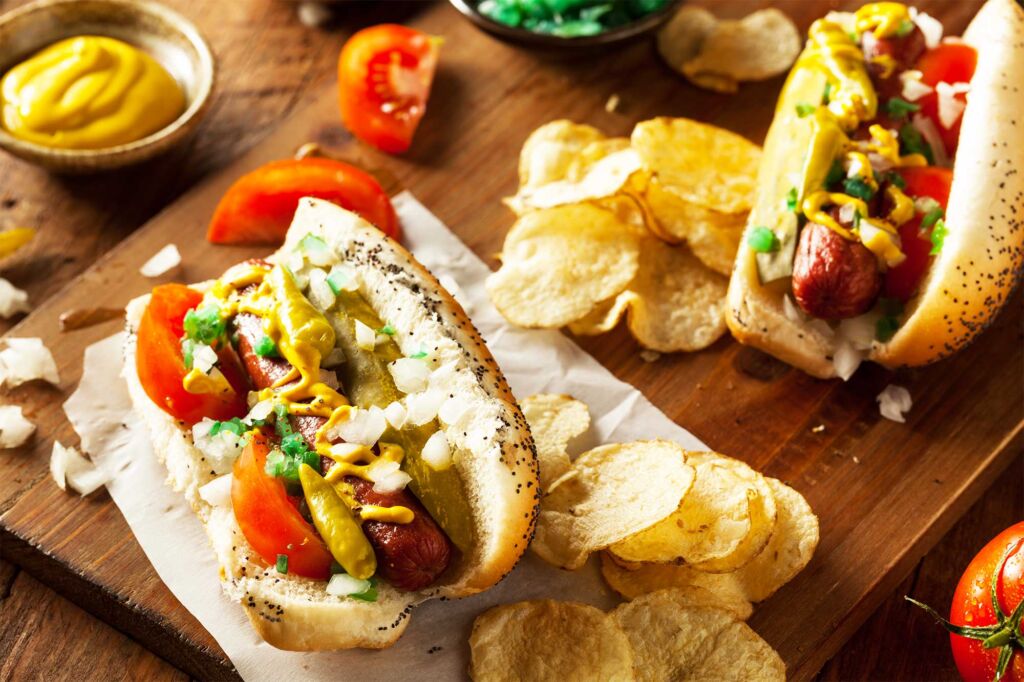 Jump to recipe
Chicago-Style Hot Dog
The origins of the Chicago-style hot dog can be traced back to street cart hot dog vendors who began selling them during the Great Depression.
The Chicago dog was born when vendors began selling a flavourful, hot meal on a bun for a nickel.
The Vienna beef hot dog was placed in a steamed poppyseed bun and topped with a variety of ingredients, including green relish, yellow mustard, fresh, diced onions, red tomato slices, kosher pickles, a bit of pickled peppers, and celery salt.
Customers adored the unique combination of hot and cold, crisp and soft, sharp and smooth, and the hot dogs quickly became an authentic city icon.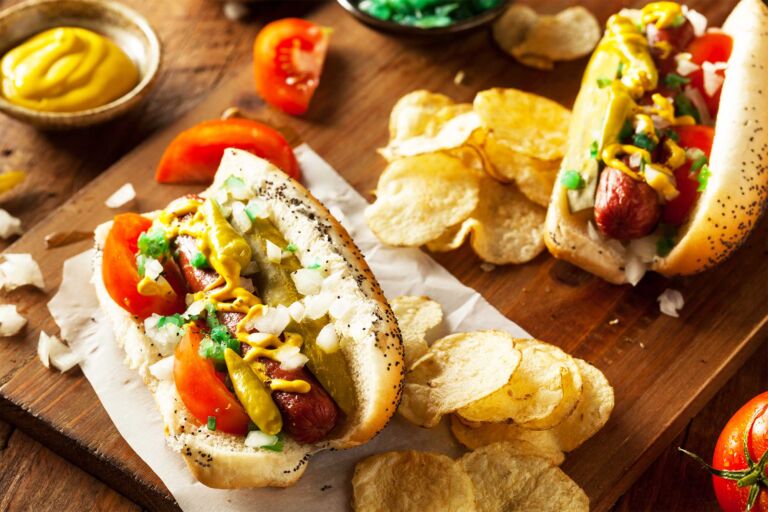 Chicago-Style Hot Dog
| Prep time | Cook Time | Rest Time | Total Time |
| --- | --- | --- | --- |
| 13 min | 5 min | - | 18 min |
Servings: 4 person
Calories: 420kcal
The Chicagoans chose not to use ketchup, and it is still considered unacceptable, to the point where many hot dog vendors do not even offer it as a condiment.
The fact that the Chicago area has more hot dog restaurants and stands than McDonald's, Burger Kings, and Wendy's combined is proof of its popularity.
 The bun must be with poppyseed, the sausage must be made entirely of beef, and the ingredients must be piled onto the bun in the order specified. And no, don't ruin the hot dog with ketchup!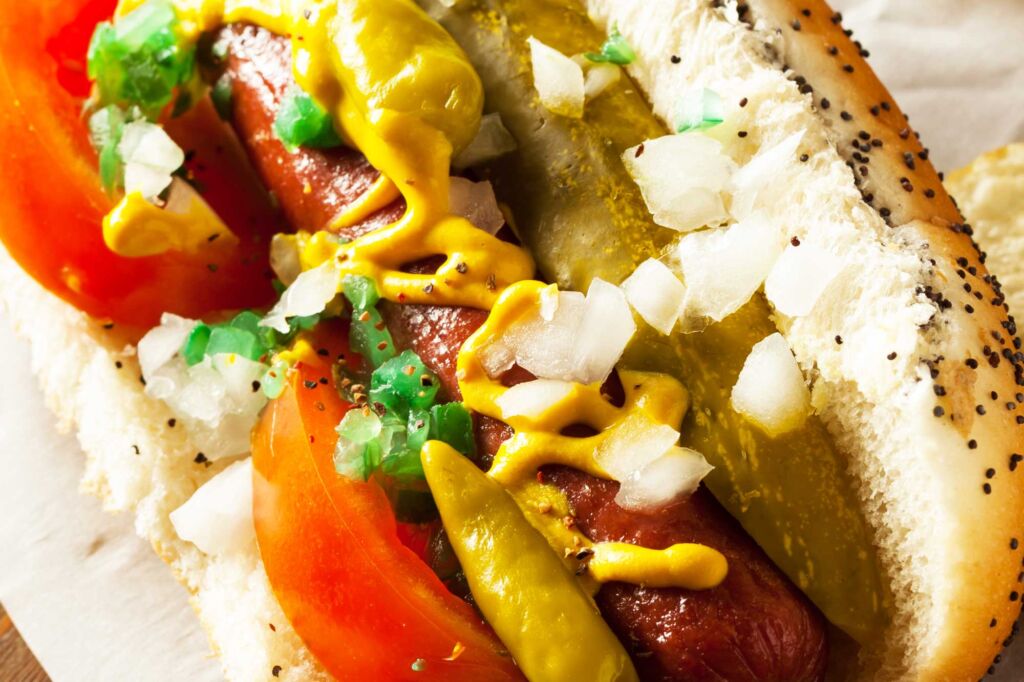 Instructions
Bring a pot of water to a boil.
Reduce the heat to low, put the hot dogs in water, and cook for 5 minutes, or until done.
Take out the hot dogs and set aside for later.

Place the hot dog buns into the microwave for a few seconds, or until warm.

Insert the hot dog into the warmed bun.
Toppings should be piled on top in the following order: yellow mustard, sweet green pickle relish, diced onion, tomato slices, pickle spear, sport peppers, and celery salt.

The tomatoes should be placed between the hot dog and the bun's top. Place the pickle between the hot dog and the bun's bottom.

Because the celery salt is so strong, you only need a light sprinkle over the dog to finish it.

Put together the rest of the hot dogs.
Don't even bring up the subject of ketchup! 🙂
Eat right away!

Enjoy, Good Appetite!