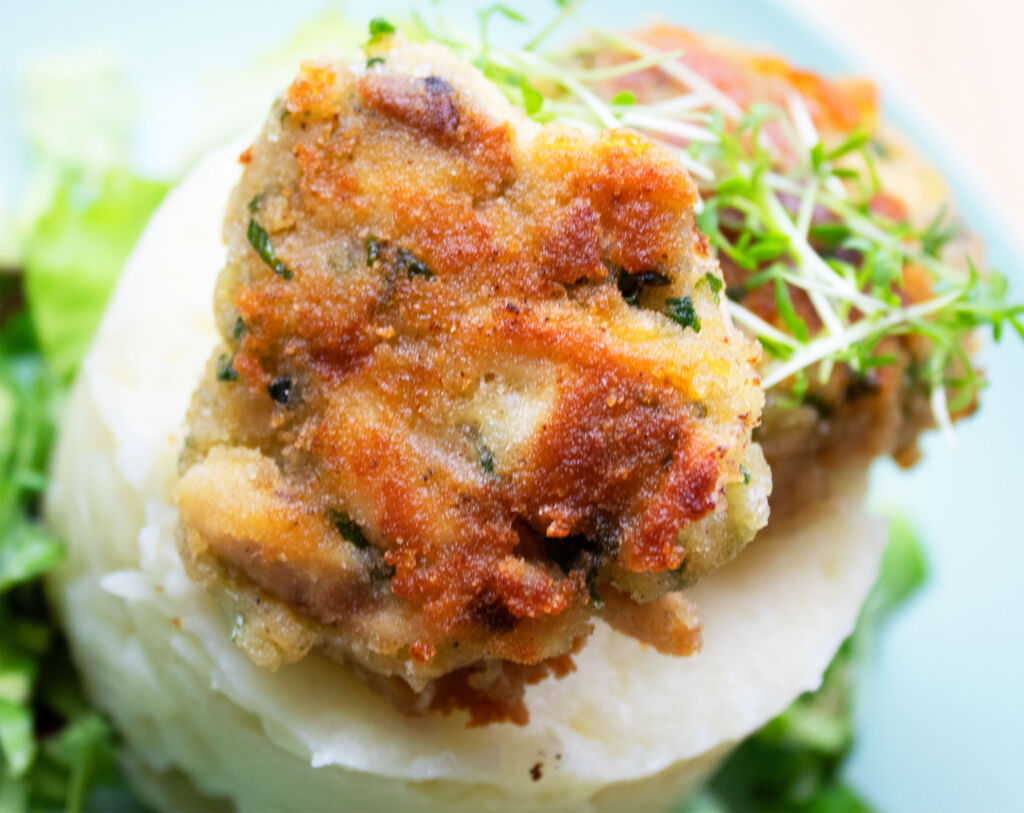 Jump to video
Jump to recipe
Chicken Patties From Leftovers (Video)
This chicken leftovers patties recipe is the easiest version of the pork patties or meatballs, and is incredible easy and delicious.
How to prepare this recipe
Everyone loves these Chicken Patties! They are crisp on the outside with a juicy, cheesy center and it's a genius way to use leftover.

I love making these patties, anytime we have leftover chicken and until now no one ever guessed that I used leftovers. The chicken becomes super tender and tasty when combined with the batter and the cheese seals in the moist center.
This chicken patties from leftovers are super easy to make. All you need is a rotisserie chicken or cooked chicken meat, a really simple batter, mozzarella, or any kind of cheese, and bread crumbs. The green parsley seem insignificant, but they completely transform these chicken patties.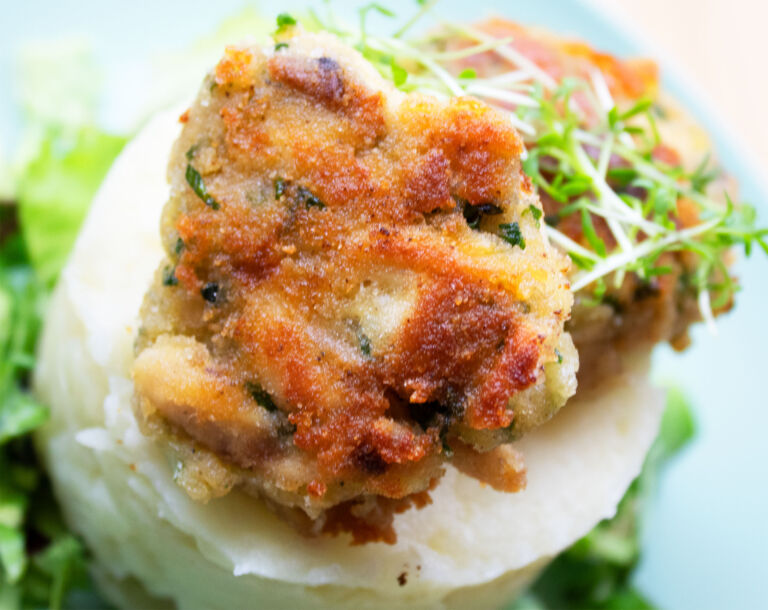 Chicken Patties From Leftovers (Video)
| Prep time | Cook Time | Rest Time | Total Time |
| --- | --- | --- | --- |
| 15 min | 15 min | - | 30 min |
Servings: 4 person
Calories: 192kcal
Choose the garnish that you like and your family will be delighted by this dish.
Instructions
Remove skin and bone from leftover chicken.

Shred chicken and place in a bowl.

Make the batter. Mix the eggs with flour and season with salt and pepper.

Transfer shredded chicken into batter and incorporate well.

Roughly chop the parsley and add to the mixture. Mix well.

Add cheese, mix well and form the patties.
Coat patties with breadcrumb and flatten with hands.

Fry in a pan on both sides until golden brown.

Serve with salad, and / or potato, or your favourite side dish.

Enjoy, Good Appetite!