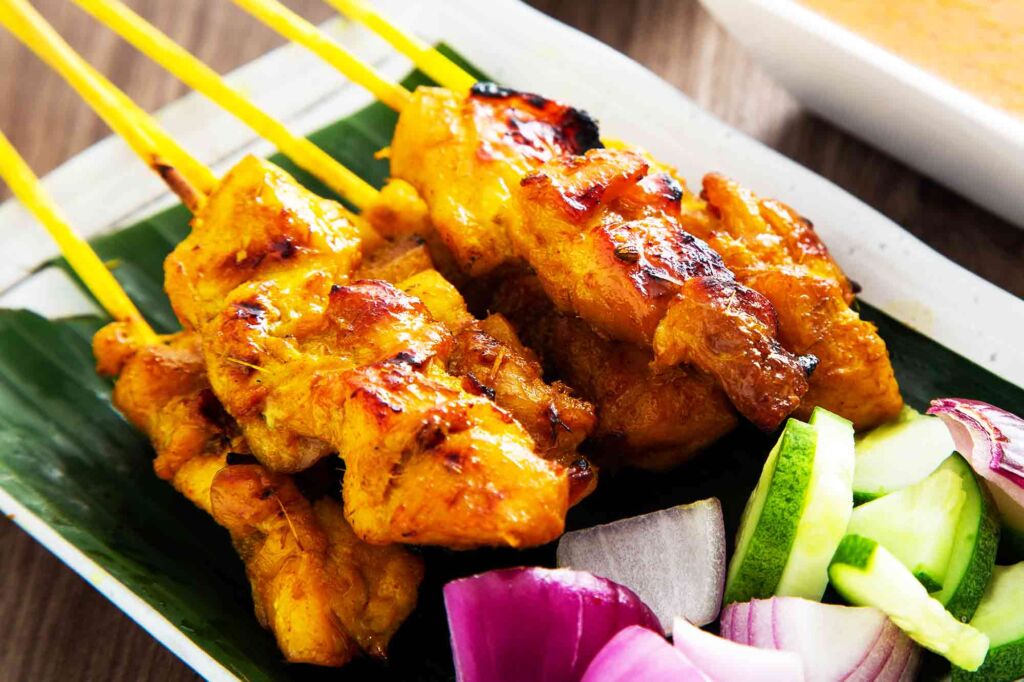 Jump to recipe
Chicken Satay Recipe
Try our delicious chicken satay recipe, marinated in a spicy peanut sauce and grilled to perfection. A perfect appetizer or main dish, great for parties and gatherings.
Chicken satay is a popular dish in Southeast Asian cuisine, particularly in Indonesia, Malaysia, and Thailand. The dish is made by marinating bite-sized pieces of chicken in a flavorful spice paste, which typically includes ingredients such as lemongrass, turmeric, coriander, cumin, and garlic.
The marinated chicken is then skewered and grilled to perfection over charcoal or a gas grill.
Chicken satay is a popular street food and it is also commonly served as a starter or main dish in Southeast Asian restaurants.
It can be served as an appetizer or as a main course, and it's a great dish to share with friends and family. It's often served with a side of rice, vegetables, and a peanut sauce.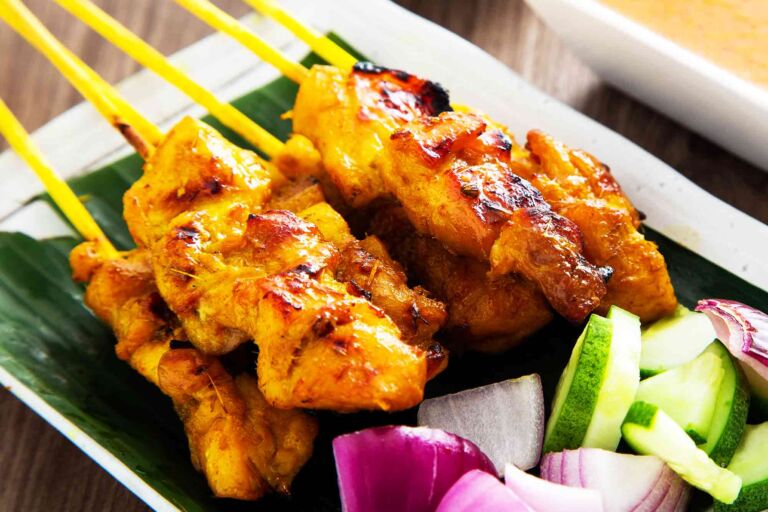 Chicken Satay Recipe
| Prep time | Cook Time | Rest Time | Total Time |
| --- | --- | --- | --- |
| 30 min | 15 min | 120 min | 165 min |
Servings: 8 person
Calories: 470kcal
A Little History Of Chicken Satay
Chicken satay is a dish that originated in Southeast Asia, specifically in the island of Java in Indonesia.
The dish is believed to have been influenced by the traditional skewered meats of the Middle East and Central Asia, which were introduced to Southeast Asia through trade and cultural exchange. The origins of chicken satay can be traced back to the 19th century.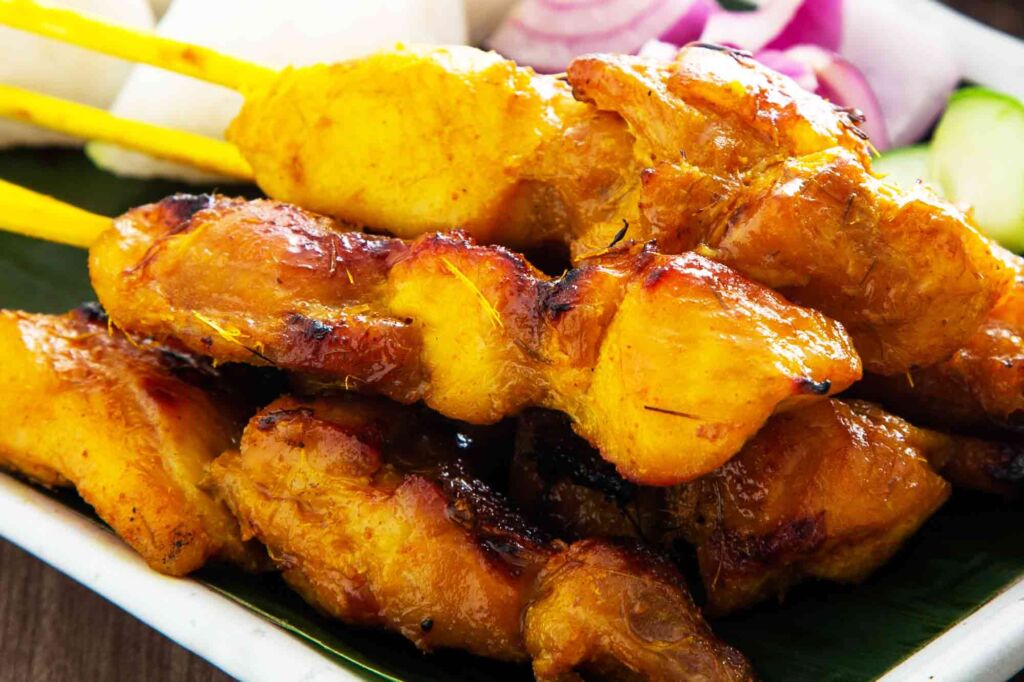 Traditionally, satay was made with beef or mutton, and it was a popular street food in Indonesia.
The skewers were typically grilled over charcoal and served with a peanut-based dipping sauce. Over time, chicken satay became more popular and it is now the most common type of satay found in Southeast Asia.
The dish has become popular worldwide
and it's enjoyed by many people, it has been adapted to various cuisines and cultures and it has become a staple in many Asian restaurants.
Ingredients
For the chicken marinade
For the peanut sauce
Instructions
In a mixing bowl,

combine all the ingredients for the chicken marinade.

Mix well and add the chicken pieces, making sure they are well coated.

Cover and refrigerate for at least 2 hours or overnight.

To make the peanut sauce, combine all the ingredients in a saucepan over medium heat.

Cook, stirring occasionally, until the sauce thickens.
Remove from heat and set aside.

Skewer the marinated chicken pieces and grill over medium-high heat for 10-15 minutes, turning occasionally, until the chicken is cooked through.

Serve the chicken satay with the peanut sauce and steamed rice or vegetables.

Enjoy, Good Appetite!