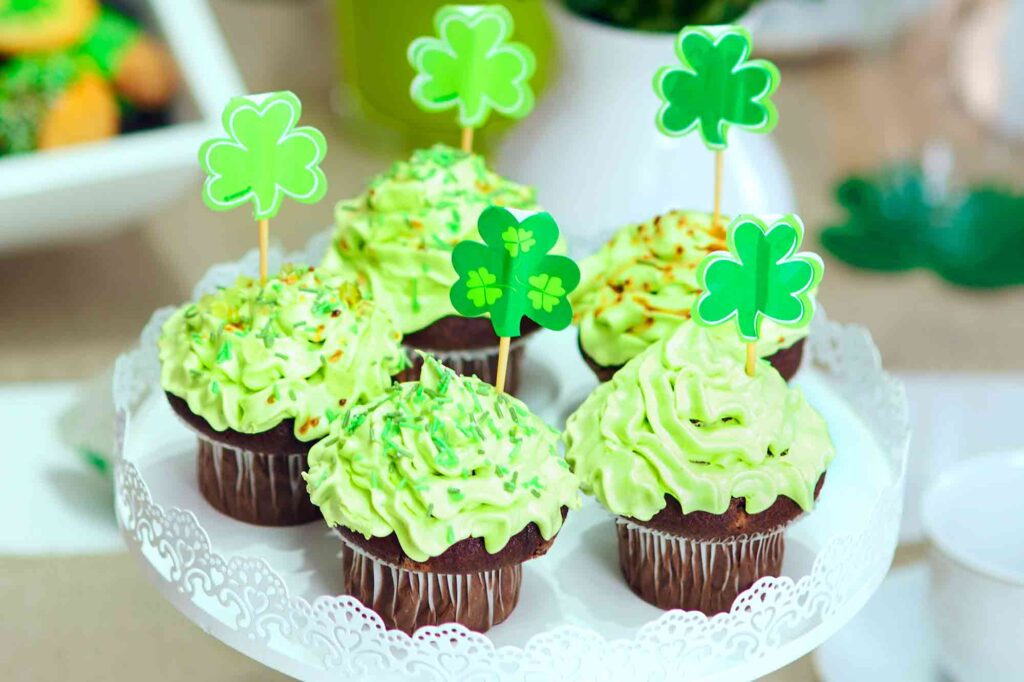 Jump to recipe
Chocolate Muffins With Green Frosting
Get into the St. Patrick's Day spirit with these irresistible Chocolate Muffins With Green Frosting! Easy recipe and tasty dessert.
Chocolate muffins with green frosting topping are a popular dessert enjoyed by many people globally.
While muffins have been around for centuries, with various recipe variations found in cookbooks dating back to the 18th century. The addition of chocolate to the classic muffin recipe is a more modern development.
Chocolate muffins became trendy in the middle of the 20th century. The rich and delicious chocolate flavor complements the tender crumb of the muffin flawlessly.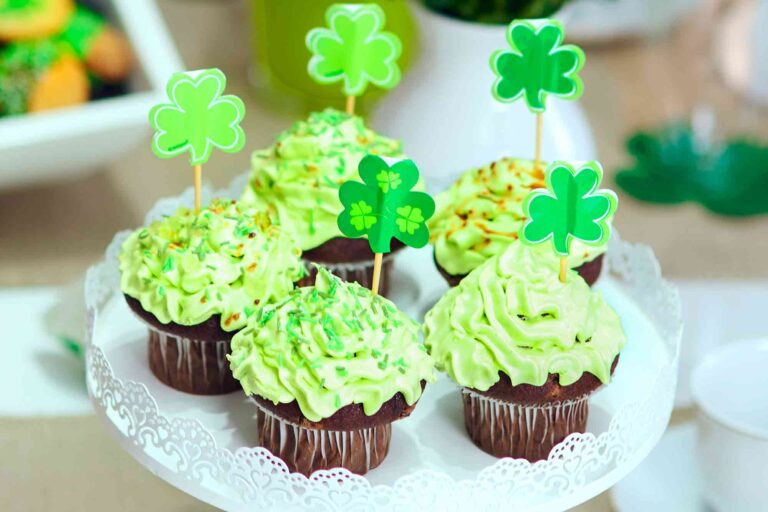 Chocolate Muffins With Green Frosting
| Prep time | Cook Time | Rest Time | Total Time |
| --- | --- | --- | --- |
| 20 min | 20 min | 20 min | 60 min |
Servings: 12 person
Calories: 364kcal
The green frosting is a fun and celebratory topping
for the chocolate muffin and is particularly appropriate for occasions like St. Patrick's Day or events where a touch of green is desired.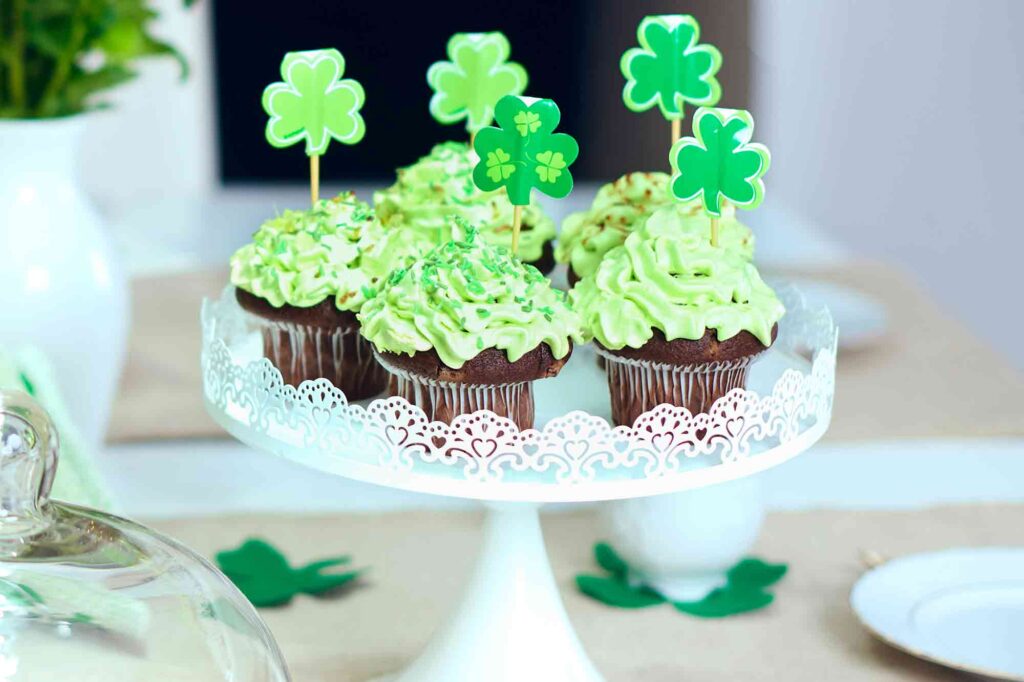 In conclusion, chocolate muffins with green frosting have their roots in the classic muffin recipe, with the addition of chocolate and green frosting being more recent developments.
This dessert is a delightful and celebratory treat that is enjoyed by people worldwide.
Ingredients
For The Chocolate Muffins
For The Green Frosting
Instructions
Preheat the oven

to 175°C (350°F) and line a muffin pan with paper liners.

In a medium bowl, sift together the flour, cocoa powder, baking powder, baking soda, and salt.

In a large bowl, beat the eggs and sugar together until light and fluffy. Add the vegetable oil and beat until combined.

Add the buttermilk and vanilla extract and mix until smooth.

Slowly add the dry ingredients to the wet ingredients and mix until just combined. Do not overmix.

Fill each muffin cup about 3/4 full with batter.

Bake for 18-20 minutes, or until a toothpick inserted into the center of a muffin comes out clean.

While the muffins are baking, make the frosting.

In a large bowl, beat the butter until smooth.

Add the powdered sugar, double cream, and vanilla extract and mix until creamy.

Add green food coloring until you reach your desired shade of green.

Once the muffins are done baking, remove them from the oven and let them cool for a few minutes in the pan before transferring them to a wire rack to cool completely.

Once the muffins are cooled, frost them with the green frosting using a piping bag or a spoon.

Enjoy, Good Appetite!