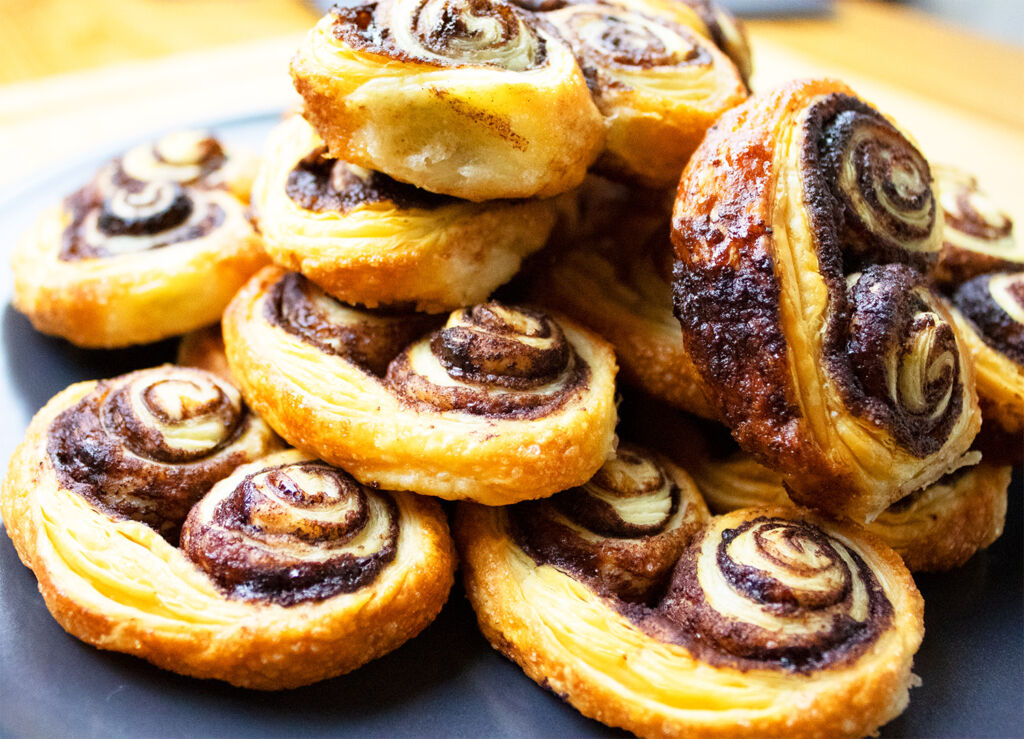 Jump to video
Jump to recipe
Chocolate Roll Cookies Recipe (Video)
This cookie recipe is made from three simple ingredients and is easy to make. It is ready in just 15 minutes. It is buttery, airy and easy.
How to prepare this recipe
This cookie melts in your mouth. It is crispy and sweet, perfect for Christmas, and what's important, you don't have to spend hours in the kitchen with it, which is important enough in the chase before Christmas.
I guarantee your family and guests will believe you bought these cookies from a bakery.
Before Christmas, things always happen on the run! We are always in a hurry, we would need several hours every day and consequently we are looking for recipes that are not only super-fast, but also inexpensive. These chocolate rolls are all that, with a fantastic taste that would make you think they are super sophisticated!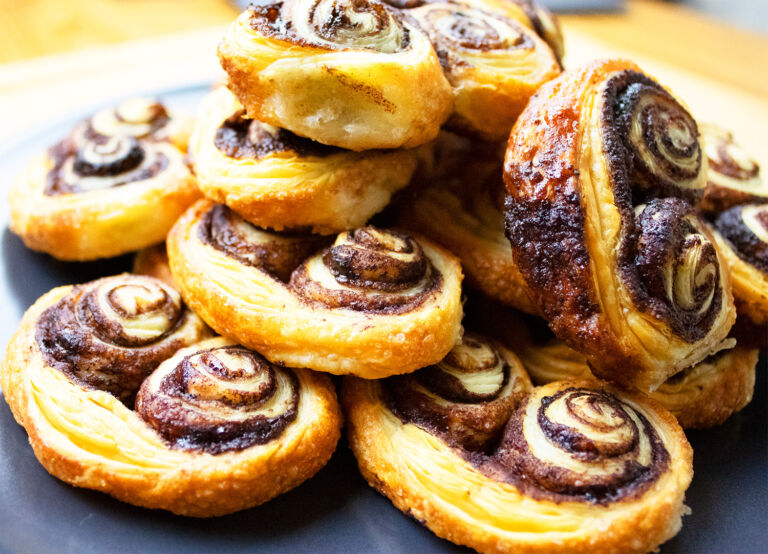 Chocolate Roll Cookies Recipe (Video)
| Prep time | Cook Time | Rest Time | Total Time |
| --- | --- | --- | --- |
| 7 min | 8 min | - | 15 min |
Servings: 6 person
Calories: 96kcal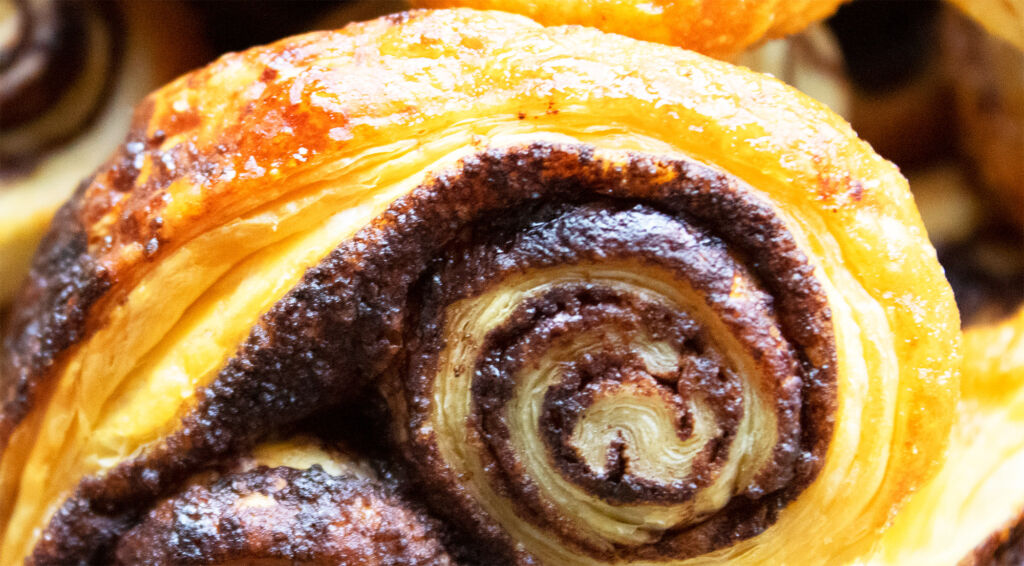 These chocolate roll cookies look so elegant, just ideal for the Christmas table, but also are shockingly simple to make. A classic puff pastry cookies are extremely versatile as you can make many different variations, sweet variations, and also salty variations, it just up to you and your imagination.
They are an amazing pastry that can go with a cup of coffee, tea or hot chocolate at breakfast or actually any time treat during the day.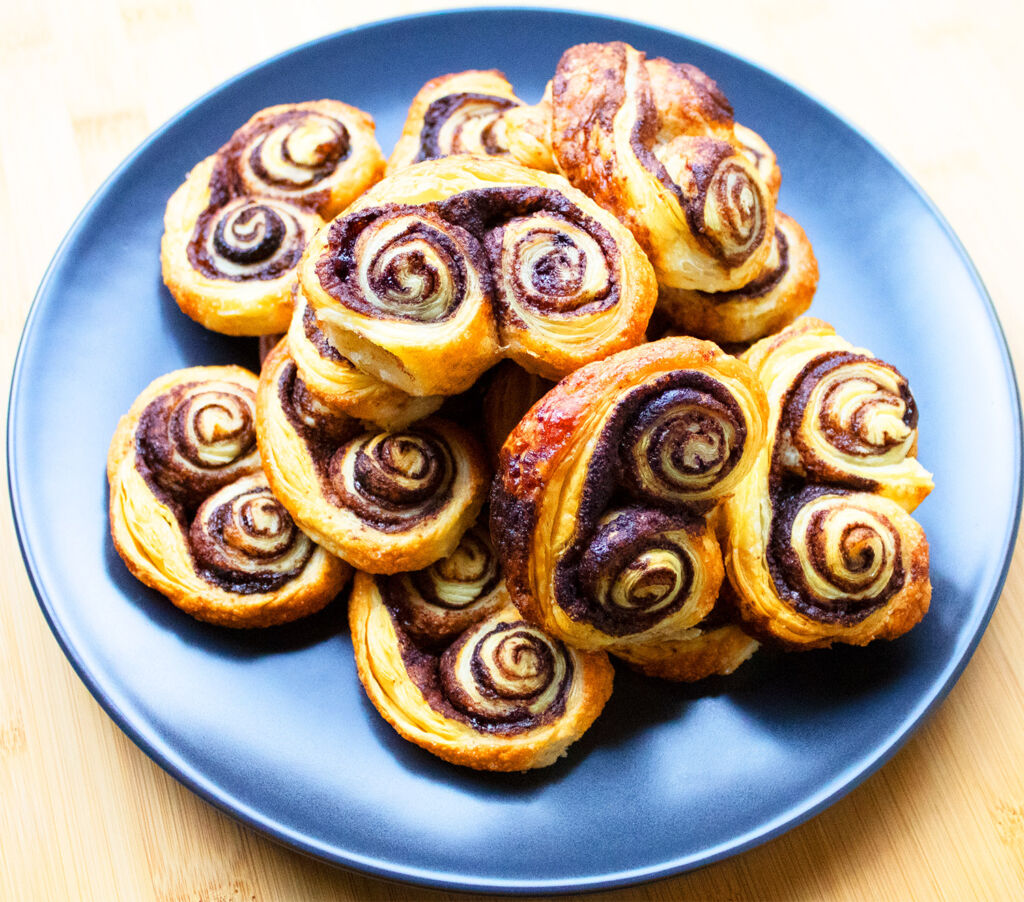 Instructions
Carefully unwrap puff pastry package.
Puff pastry must be cold, but not frozen.

Sprinkle half of sugar right onto your counter.
Lay puff pastry out onto your sugared surface and remove paper.

Roll it out a little, not much, just to be even.

Sprinkle the top of puff pastry with the other half or sugar, and then sprinkle with cocoa powder also.

Roll up the puff pastry on both ends.

Cut into approx quarter inch (1 cm), and place them onto the baking tray.

Bake in 218°C  (425 °F) preheated oven for 8 minutes.
Let it cool down, and serve with coffee, tea or hot chocolate.

Enjoy, Good Appetite!