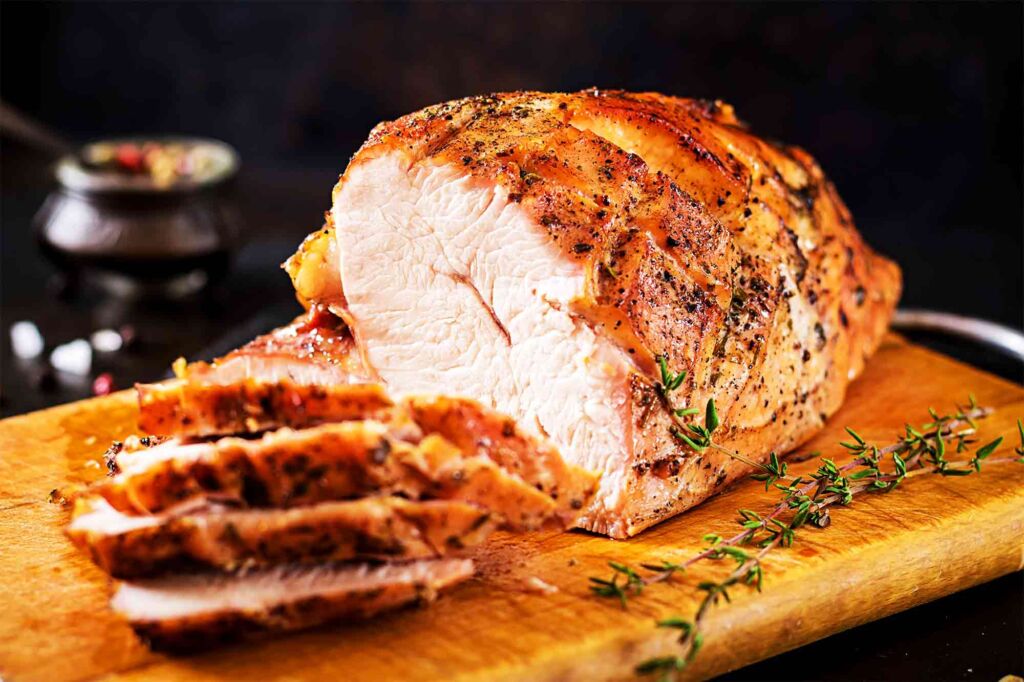 Jump to recipe
Cider Glazed Ham Recipe
You can give your ham that extra flair and the flavor you choose by making your own glaze at home.
How to make Cider Glazed Ham?
It's almost Christmas, and I am so excited! There are Christmas decorations on everyone's porches, the weather is crisp and chilly, and the shops are brimming with festive goods.
Around the holidays, my family always eats a lot of ham. We enjoy it around Christmas and Easter, and I'm always trying to come up with new ways to spice it up and make it extra-special.
Ham is a tasty and practical holiday meal option that I adore presenting. Because everything is already cooked and sliced, I can easily prepare a holiday meal.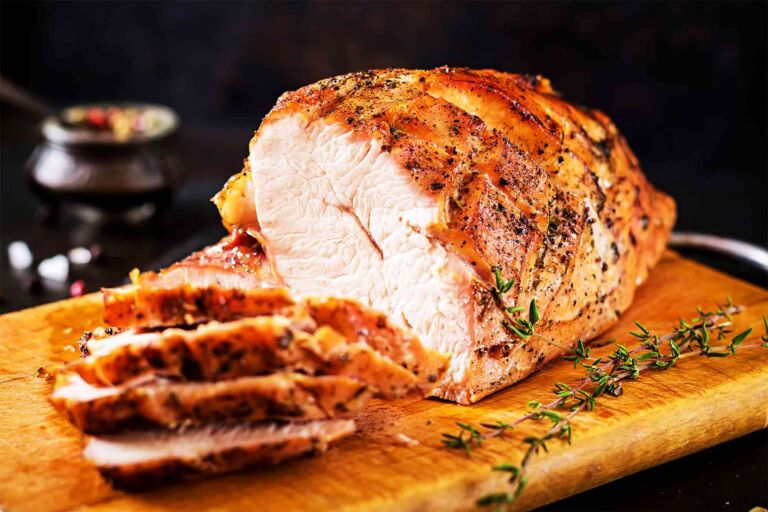 Cider Glazed Ham Recipe
| Prep time | Cook Time | Rest Time | Total Time |
| --- | --- | --- | --- |
| 45 min | 100 min | 10 min | 155 min |
Servings: 12 person
Calories: 316kcal
A holiday ham is all about the glaze in our family. There are so many delicious ways to glaze a holiday ham, but I usually find the pre-made boxed glaze to be too overly sugary and loaded with unpronounceable substances.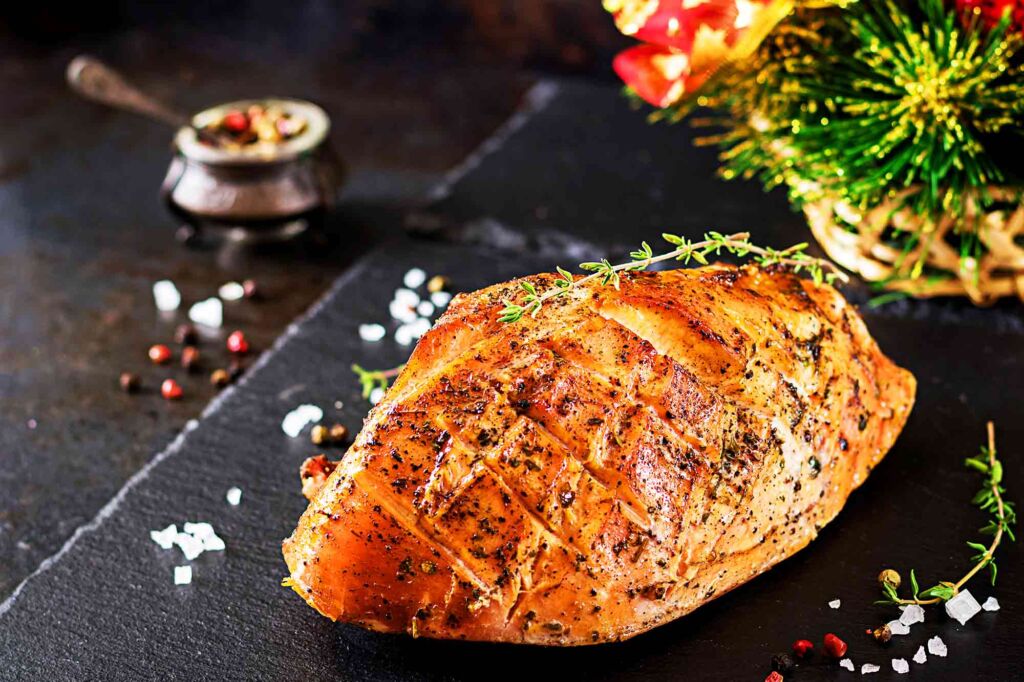 You can give your ham that extra flair and the flavor you choose by making your own glaze at home. A glaze gives it texture as well as a pleasing appearance to a holiday ham.
I was therefore inspired while enjoying my hot apple cider and soaking up the fall season while watching the leaves tumble to the ground. Ham with apple cider glaze! A match made in heaven!
Instructions
First, preheat the oven to 220°C (428°F).

Make the glaze for Cider Glazed Ham

Place a pot over medium heat and mix the vinegar, sugar, juice, cider, and thyme. Cook for 5 minutes while stirring to completely dissolve the sugar.

Boil for 30 minutes, stirring regularly, or until glaze has reduced by half.

Pour glaze into a heatproof container with care. Throw thyme away. Add mustard and stir. Let things sit for 20 minutes to gradually cool.

Meanwhile, around 8 cm from the shank, cut through the ham rind with a sharp knife. Run your thumb beneath the rind to separate it from the fat, starting at the opposite end of the shank.

Peel back the rind and take it off. Wrap the shank end in foil first, then baking paper. Place the ham top-side down in a heavy based roasting pan.

Pour the glaze over the ham gradually while brushing it to get even coverage on both sides.

For 40 minutes, bake the ham. Take the ham out of the oven and carefully flip it over. Glaze all surfaces with a brush to ensure consistent coverage.

Bake the ham for an additional 15 minutes, or until brown and caramelised.

Set aside in the pan for 10 minutes. Remove the foil and parchment paper off the shank. Place the ham on a serving dish. Apply a final coat of glaze.

Enjoy, Good Appetite!