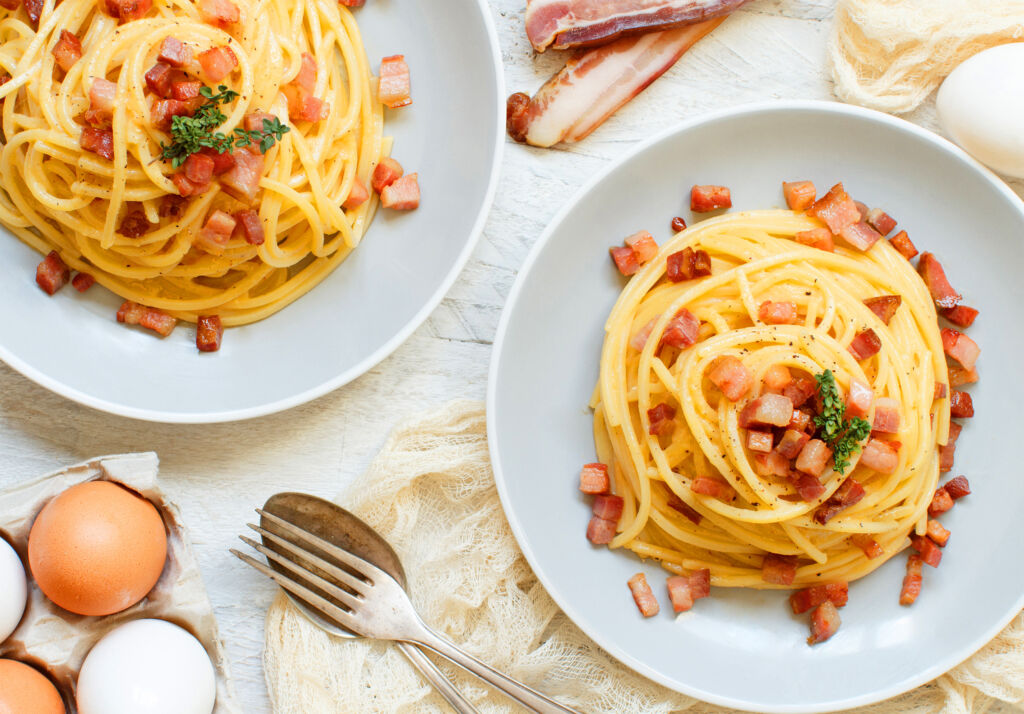 Jump to video
Jump to recipe
Classic Carbonara Recipe (Video)
In the world's best dishes series, we can't go without a word about one of the greatest Italian classics, which is the recipe for the classic carbonara.
How to prepare this recipe
This dish is the simplicity itself, of course, we don't want to deny the creamy-ham-cheese version, as it's a delicious dish, but it's far enough away from the original carbonara recipe.
Carbonara is a simple Italian egg-centered dish, which is boosted up with toasted bacon, lots of pecorino cheese and of course a lot of pepper.

Carbonara name meaning is approx. is the coal-burner workers spaghetti, which is a completely valid name choice anyway, if you imagine that you are coal-burning worker and fall home after 12 hours of work, you probably won't have a light salad for dinner. It's more like a high dose of carbs and fat, and that's what this food brings perfectly!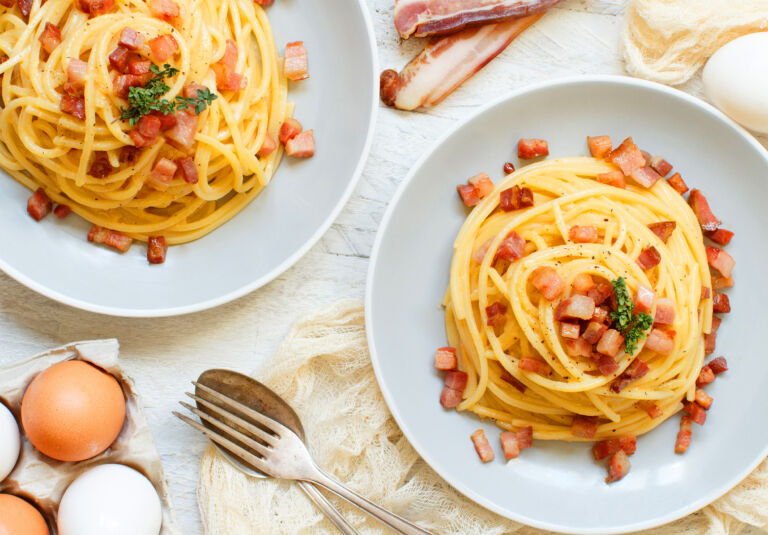 Classic Carbonara Recipe (Video)
| Prep time | Cook Time | Rest Time | Total Time |
| --- | --- | --- | --- |
| 5 min | 15 min | - | 20 min |
Servings: 4 person
Calories: 779kcal
From the other version, in the 1944 an American soldier sorted spaghetti but it was so poor that he added at the pasta his ration K, the preparation for all soldiers. It was composed by powdered eggs, bacon and liquid cream. The result was perfect…
Carbonara was born like this, almost by accident.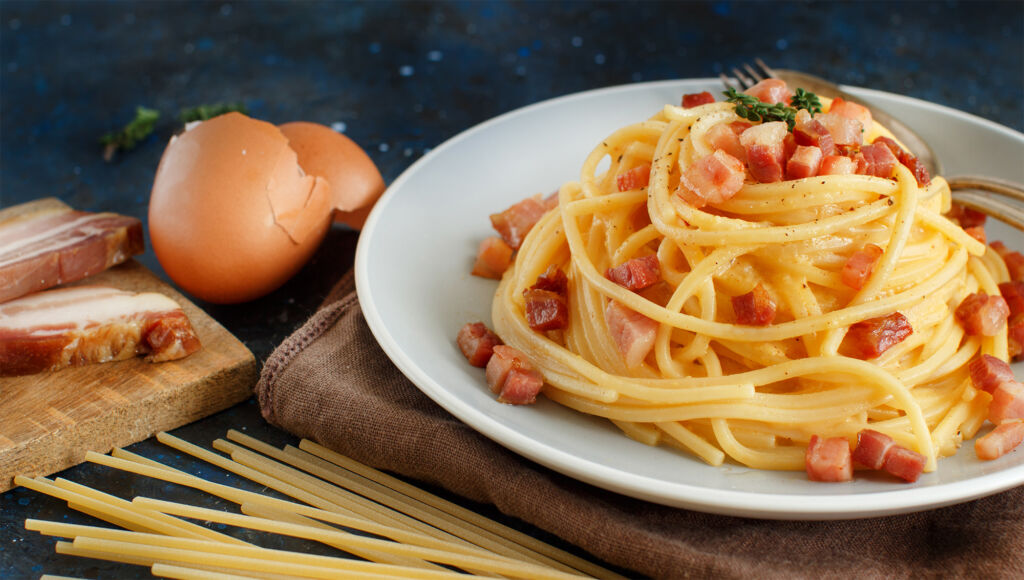 The news ran in all the district and everyone wanted to taste this new dish. After this, the recipe got better and all ingredients balanced.
On 1946 the dish had already spread to Rome, after its release. The first tavern which served Carbonara in Rome was been in the Vicolo della Scrofa. The dish later has also spread in the rest of Italy and in the rest of the world.
Instructions
Cook the spaghetti pasta in salty water according to package instructions.

Meanwhile chop and fry the smoked bacon, and then set aside.

Beat the eggs in a bowl.
season with salt and pepper.

Fine grate the cheese, add to the eggs, and mix well.

Drain the all dente cooked spaghetti.
Add to the fried bacon, and mix.
(Don't throw yet the pasta cooking water, we will need it.)

Quickly add the eggs and cheese mixture to the pasta.

Shake the spaghetti so it mixes easily with the egg mixture.
Must thickens but not scramble.

Add the boiling water, and be sure that all the pasta is coated evenly.

Enjoy, Good Appetite!