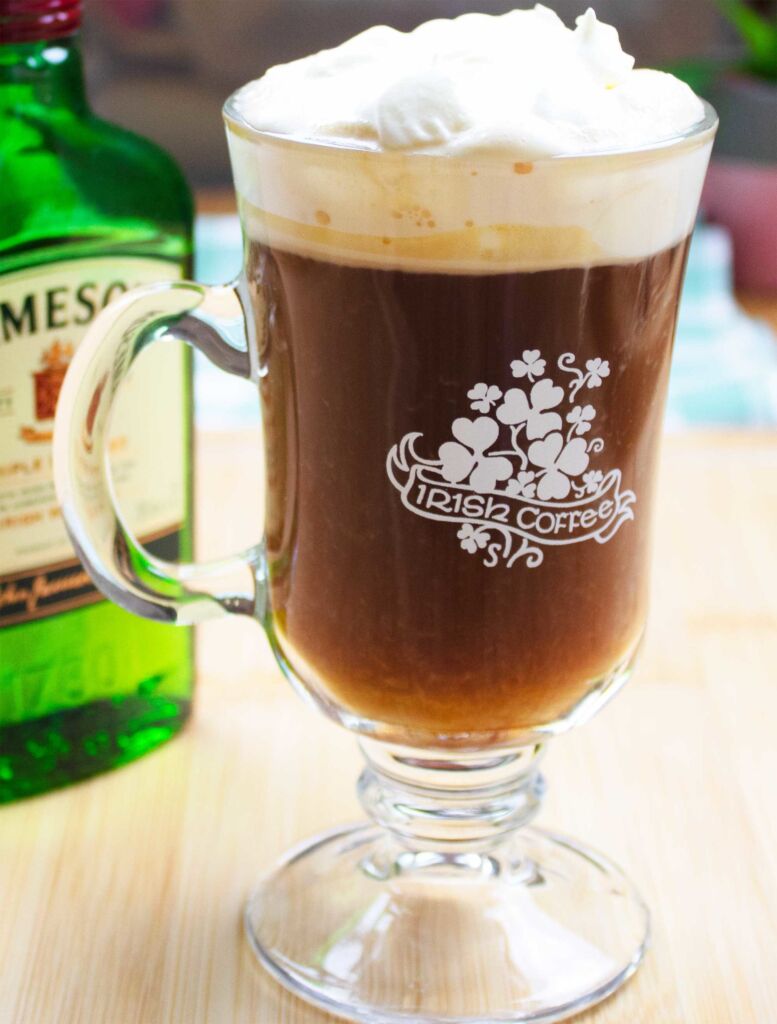 Jump to video
Jump to recipe
Classic Irish Coffee Recipe (Video)
St. Patrick's Day is just around the corner. So this week we come with few Irish related recipes. Or green recipes :-)
How to prepare this recipe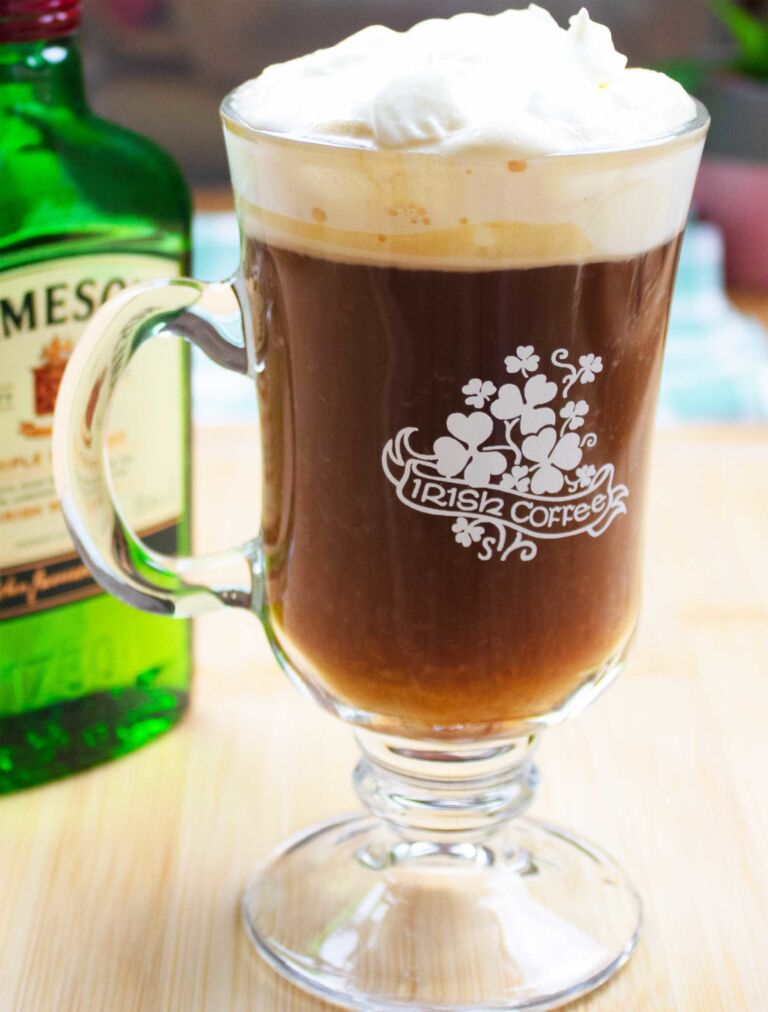 Classic Irish Coffee Recipe (Video)
| Prep time | Cook Time | Rest Time | Total Time |
| --- | --- | --- | --- |
| 10 min | 5 min | - | 15 min |
Servings: 1 person
Calories: 339kcal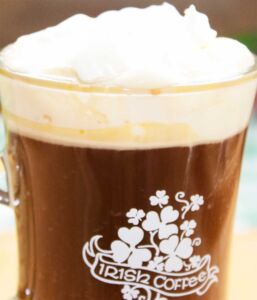 So the first recipe is the well known Irish coffee, which is an iconic cocktail, and the original recipe is not difficult. Despite some common shortcuts, authentic Irish coffee is not as simple as spiking coffee with a shot of whiskey.
Instead, this is a well-planned, carefully constructed coffee drink.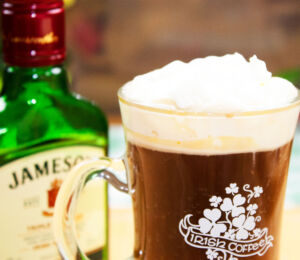 Instructions
Warm a Irish coffee glass by pouring hot water.
Set aside.

Mix the sugar until dissolving with 2-3 tbls of water.
With this syrup we will sweetening the coffee.

Make a double espresso coffee.

Meanwhile lightly whip the double cream, just very slightly thickened.
Set aside.

Now we assemble the Irish coffee.

Empty hot water from the Irish coffee glass.

Pour 4 tbls of syrup in then glass.
Add the coffee and whiskey, mix well, and then add the whipped cream.

For garnish, grate dark chocolate on top and sip through the whipped cream layer.

Enjoy, Good Appetite!