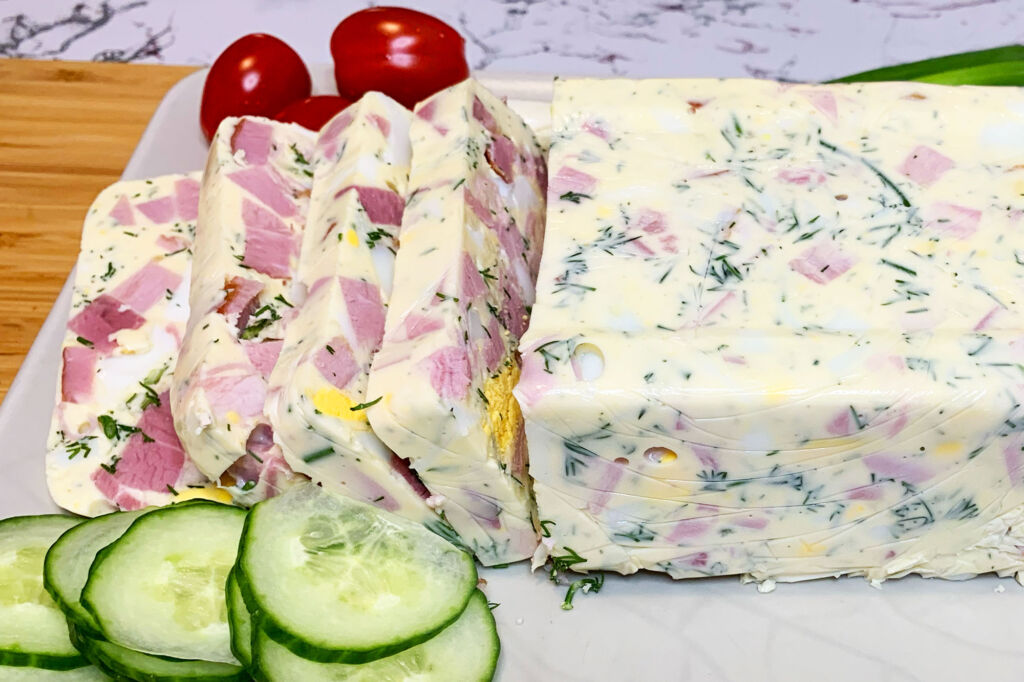 Jump to video
Jump to recipe
Cold Cut With Yoghurt Recipe (Video)
Everyone knows, in principle, how to make pork jello in Middle and/or Eastern Europe. We are talking about garlic and clear, well-coagulated pork jello dish.
How to prepare this recipe
How to prepare this recipe:
Instructions and how to prepare this recipe, can be found in the clip below! Follow it carefully please, to achieve a perfect result!
The secret of successful pork jello is both boiling the meat until it falls off the bones and proper cleansing methods and removing excess fat.
But…
This time I made cold cuts from smoked pork fillet, ham and yoghurt. This is not a common recipe in Middle and/or Eastern Europe.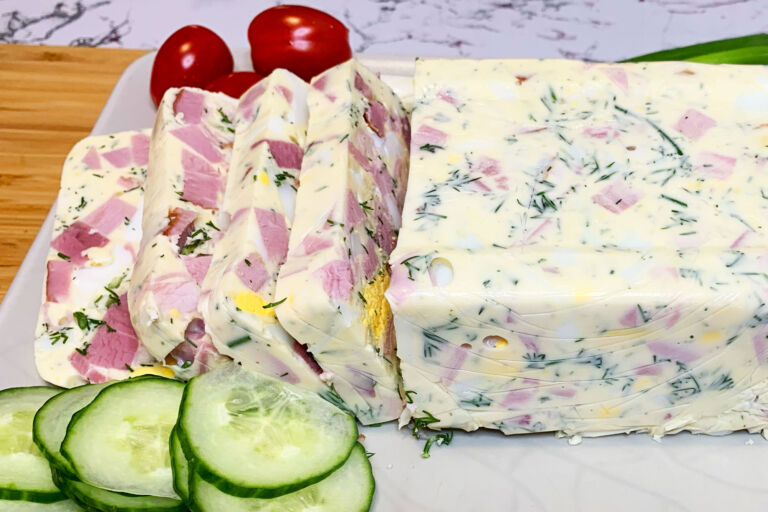 Cold Cut With Yoghurt Recipe (Video)
| Prep time | Cook Time | Rest Time | Total Time |
| --- | --- | --- | --- |
| 25 min | | 240 min | 265 min |
Servings: 4 person
Calories: 280kcal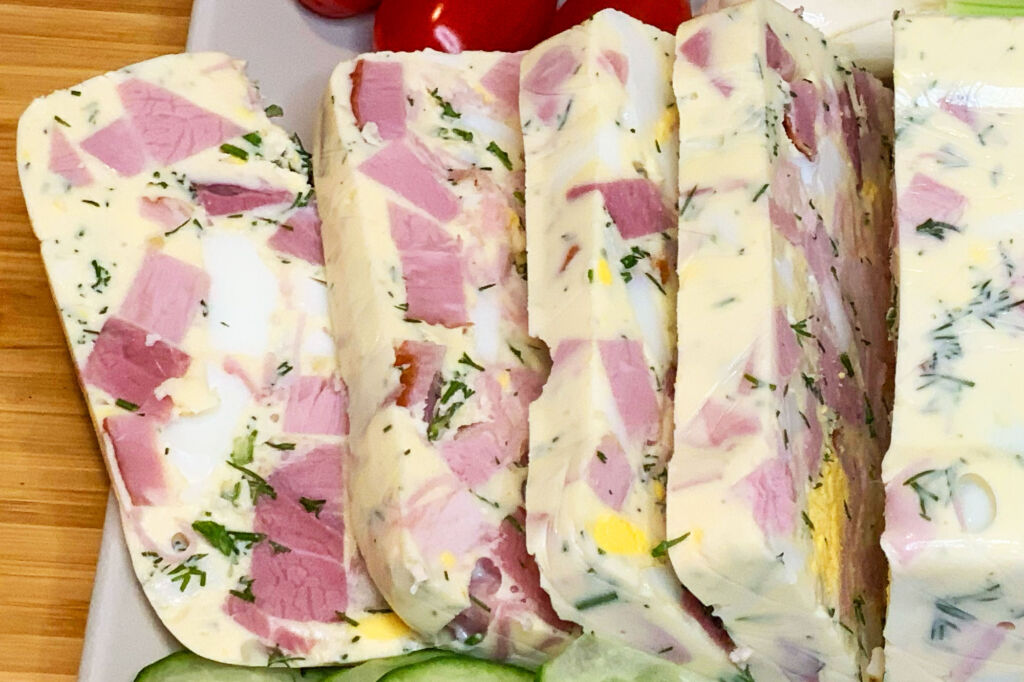 The preparation process is not similar to that of conventional pork jello dish, but the result is spectacular.
This dish is much easer to make, and the preparation doesn't take more than 10 minutes. It is because we need to boil only the eggs, nothing else. Obviously, there is no lack of garlic in them either.
A simple and tasty snack instead of sausage for sandwiches I am sure that will make you happy with this great taste.
This dish is easy to make, for its preparation you can use different types of meat (boiled, smoked or baked) or different types of sausages, the main thing is that you to like their combination.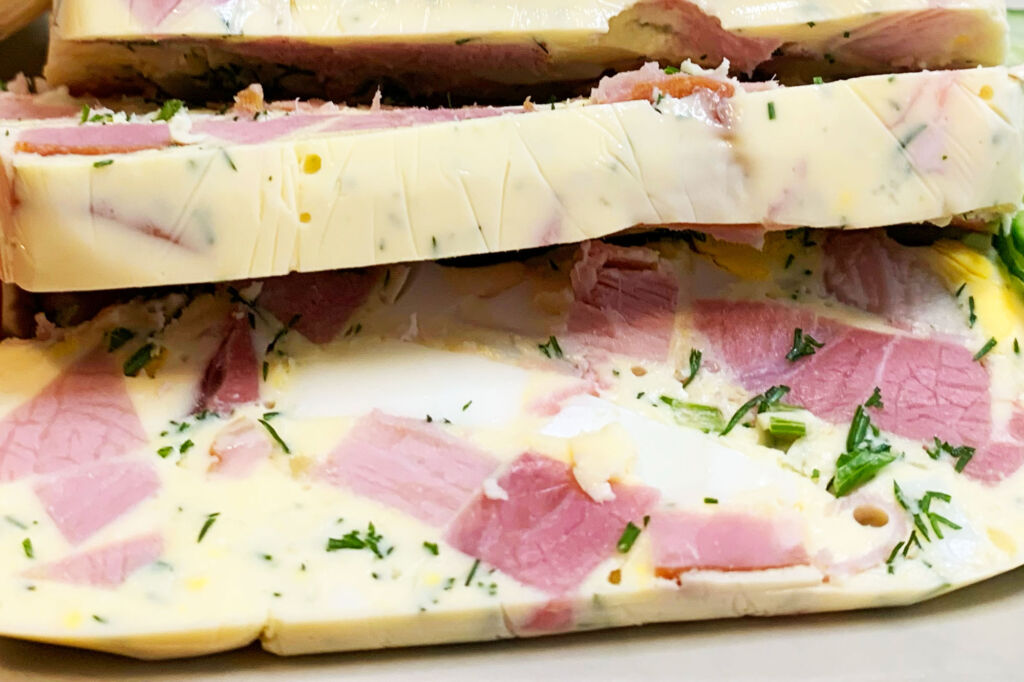 Instructions
Chop the pork ham and fillet to cubes.

Peel the hard boiled eggs, and cut them in small cubes (small as possible).

Prepare the gelatine according to package instructions.

Mix gelatine, salt and mustard with the yoghurt.

Add the minced garlic and the yoghurt mix and incorporate well.

Pour the mixture in a mould and place in fridge for at list 4 hours.

Enjoy, Good Appetite!