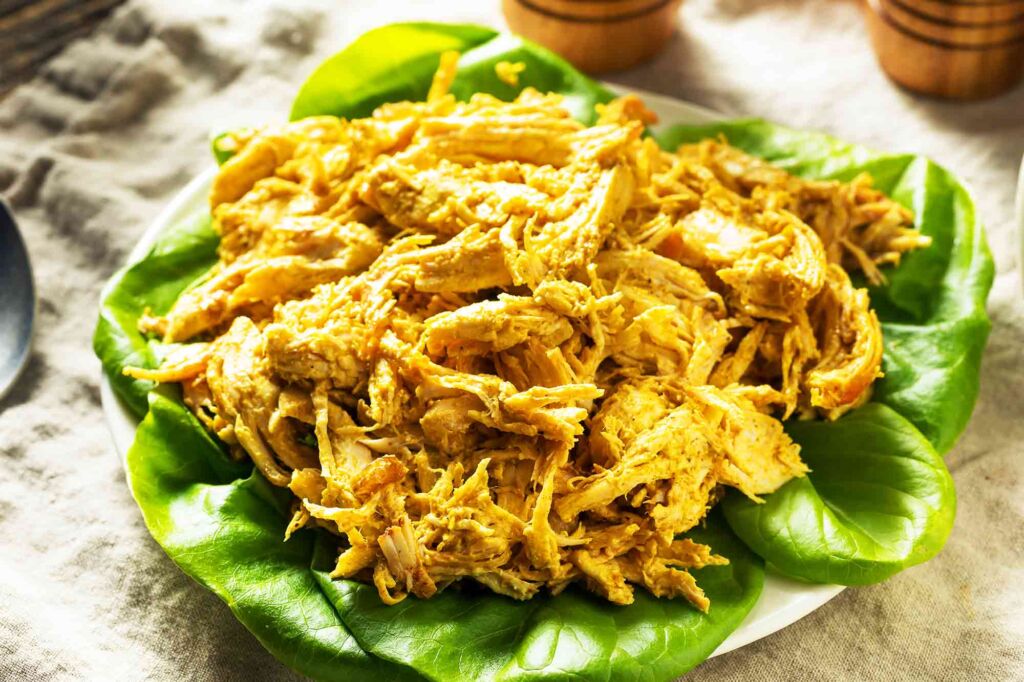 Jump to recipe
Coronation Chicken Recipe
The ingredients for Coronation Chicken, include cold-cooked chicken meat, herbs, spices, and a rich mayonnaise-based sauce.
Coronation chicken is a poultry-based dish with obviously English roots. The list of ingredients can change, but it often consists of chopped up cooked chicken, mayonnaise, tomato paste, curry powder, onions, chicken stock, lemon juice, yogurt, dried apricots, and oil.
After being cooked or stir-fried, finally the ingredients are added to the chicken pieces. The meal needs to be chilled for at least an hour before serving.
It is advised to serve the coronation chicken as a main course with a green salad and bread on the side, also can be used it as a sandwich filler.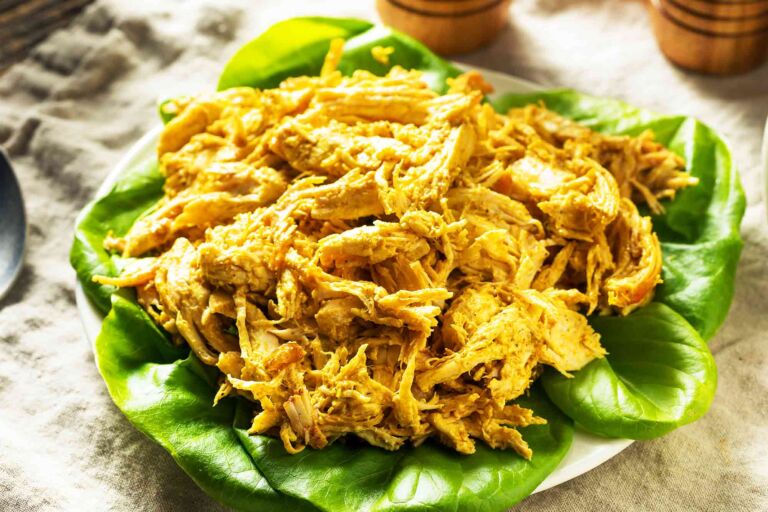 Coronation Chicken Recipe
| Prep time | Cook Time | Rest Time | Total Time |
| --- | --- | --- | --- |
| 15 min | | 60 min | 75 min |
Servings: 4 person
Calories: 297kcal
A Little History Of The Coronation Chicken
Coronation chicken is a cold meal made for the coronation of Queen Elizabeth II that consists of poached and shredded chicken covered in a curry-flavored mayonnaise sauce.
It was initially put on one side of an oblong dish, and on the other, a side of rice salad.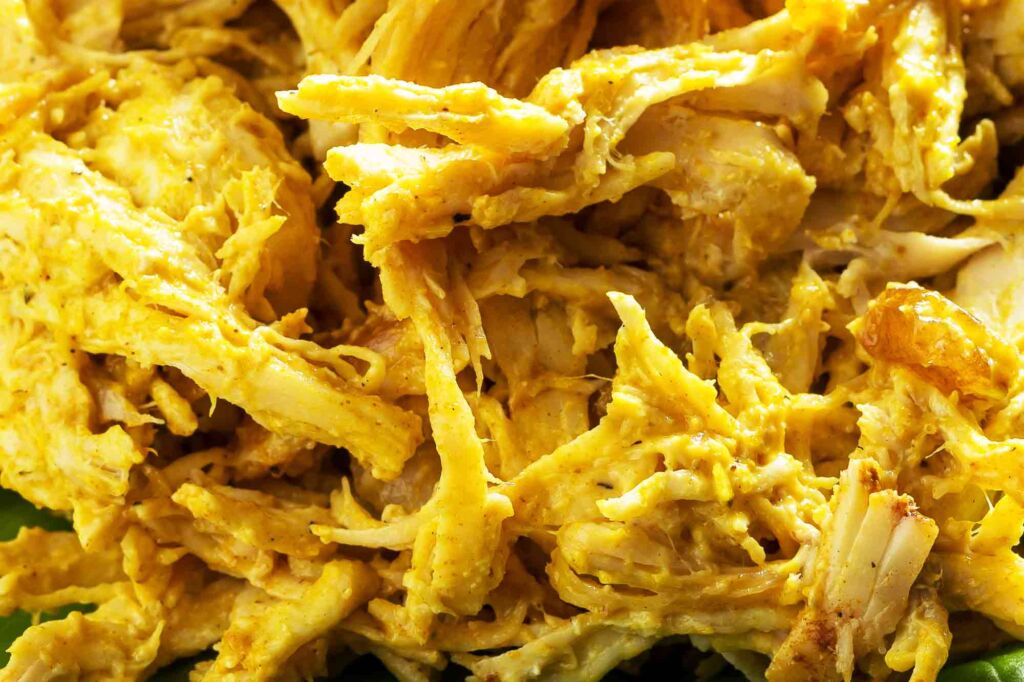 Cooked rice, cooked peas, sliced raw cucumber, and finely chopped mixed herbs are all blended with a seasoned French dressing to make the rice salad.
However, over time, coronation chicken has lost a lot of its luxury and evolved into a common sandwich ingredient and cafeteria staple.
Recipes today often call for additional ingredients, most notably raisins, crème fraîche, and flaked almonds. However, coronation chicken should always be served cold, regardless of the variation or the intended use.
Instructions
Combine the mayo, Crème Fraîche, apricot chutney, curry powder, lemon juice, and salt and pepper to taste in a small mixing bowl, then set aside.

Both cooked chicken breasts and leftover rotisserie chicken, after chilled, work well in this recipe. If all you have is raw chicken, you can roast or fry it.

Add the diced chicken, almonds, spring onions, cilantro, and sultanas to a large mixing bowl.

Add the sauce to the diced chicken and combine until all is evenly distributed.

Serve with a baked potato, rice, baguette, pita, wrap, sandwich, or green salad.

Enjoy, Good Appetite!