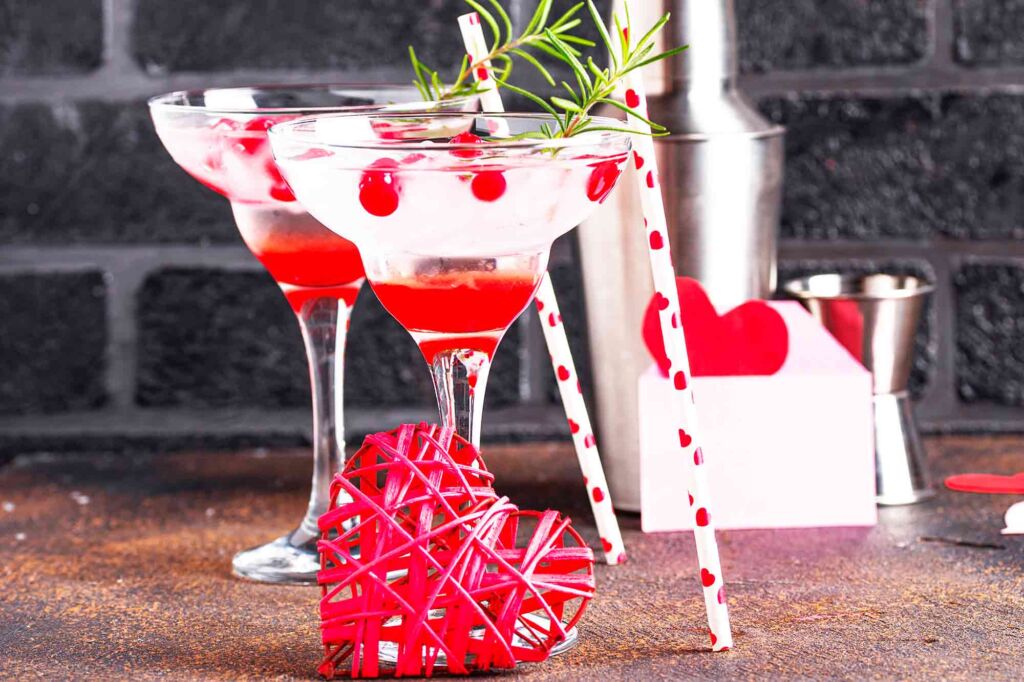 Jump to recipe
Cranberry Margarita Recipe
Savor the flavors of fall with this refreshing Cranberry Margarita cocktail. Perfect blend of tart cranberries, tangy lime and tequila, this drink will surely impress your guests. Make it now!
This festive Cranberry Margarita recipe is the perfect addition to any celebration. The combination of cranberries, tequila, triple sec, and lime juice creates a delicious and refreshing drink that's perfect for any occasion.
Whether by the pool in the summer or at a holiday party, this cocktail is always a hit. A classic margarita is a staple at any party, and this cranberry twist is no exception.
The recipe is easy to make and can be enjoyed year-round. Whether you're hosting a gathering or just looking for a refreshing drink, this cranberry margarita is sure to be a crowd-pleaser.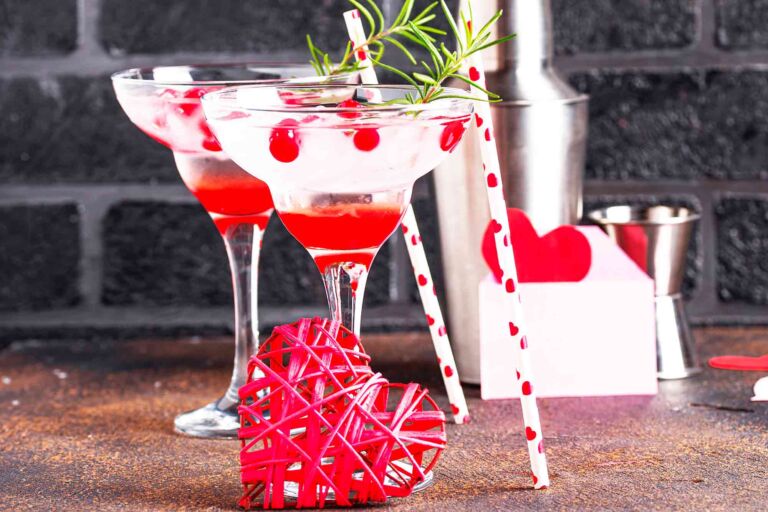 Cranberry Margarita Recipe
| Prep time | Cook Time | Rest Time | Total Time |
| --- | --- | --- | --- |
| 10 min | | - | 10 min |
Servings: 2 person
Calories: 381kcal
The origin of the Cranberry Margarita
is not known for certain, but it is believed to have originated as a variation of the classic margarita in the late 20th century. The classic margarita typically consists of tequila, triple sec, and lime juice, and is served over ice with a salt rim.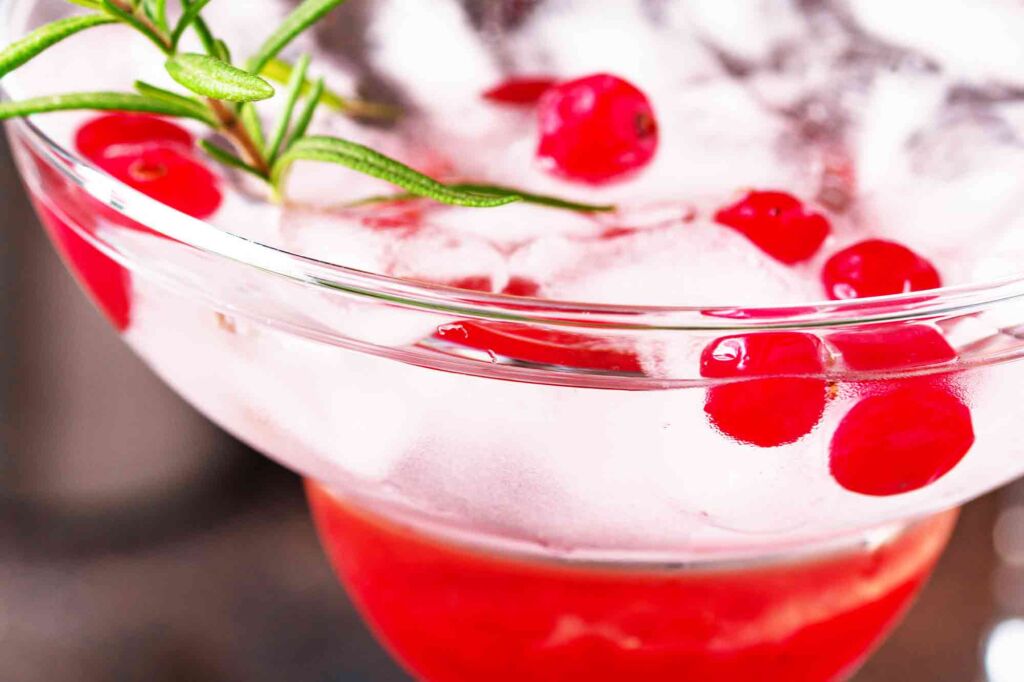 The cranberry margarita is thought to have originated in the United States and includes cranberry juice as an added ingredient to the classic margarita recipe. This creates a sweet and tart flavor, making the drink a popular choice for holiday celebrations and winter events.
The cranberry margarita has become increasingly popular over time, and can now be found on cocktail menus at many bars and restaurants. It remains a popular choice for those who enjoy sweet and tart cocktails, especially during the holiday season.
Ingredients
For Drink
For Margarita Salt Rim
Instructions
Gather all of your

ingredients and measure them out.

In a shaker or jar, pour the tequila.

Then, add the thawed cranberries.

Use a wooden spoon or muddler to gently crush the cranberries and release their juice and color.

Put the crushed cranberries into the shaker.

Add the Triple Sec liqueur, followed by the lime juice. Cover the shaker and shake it vigorously.

Rim two glasses with margarita salt and fill them with ice.

Pour the margarita mixture into the glasses, almost filling them to the rim.

Garnish with lime wedges, fresh rosemary sprigs, and extra cranberries.

Make Margarita Salt Rim

Begin by preparing your glass, whether it is cold or not, and placing it in front of you.

Take a lime and slice it into eight pieces by cutting it in half, then each half in half again, and then each half one more time.

Make a cut halfway through the center of each slice.

Take the cut lime and run it around the rim of the glass to wet it, then immediately dip the rim into a plate of salt.

Ensure that the salt sticks to the rim by adjusting the glass slightly.

Enjoy every sip!