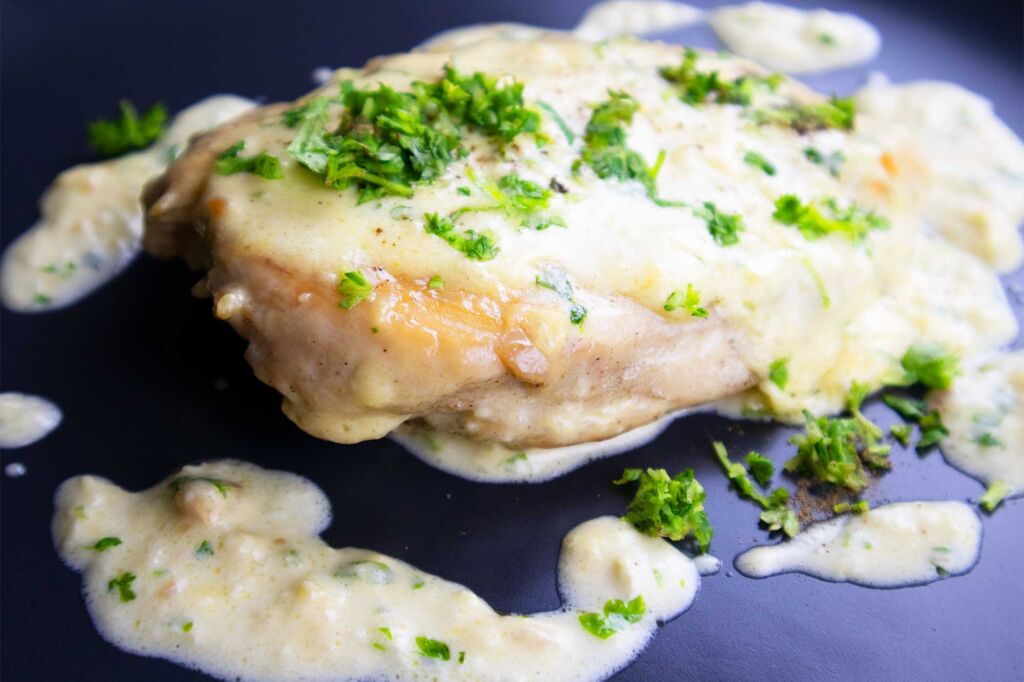 Jump to video
Jump to recipe
Chicken Breast With Garlic Cream Sauce (Video)
This recipe It's one of my favorite way to cook chicken, especially when I don't have much time to cook. Sometimes  I use from the ingredients I have at my disposal in freezer.
How to prepare this recipe
If I have a maximum of 30 minutes to prepare something for dinner, many times I make this recipe. I suppose many of you are in the same situation, so I share this basic recipe with you, because like many others, I like also simple and delicious recipes like this.
This recipe always ends in a appetising dish. Sometimes I am addig mushroom, and/or spinach, cheese, it is up to what I have in that moment at home.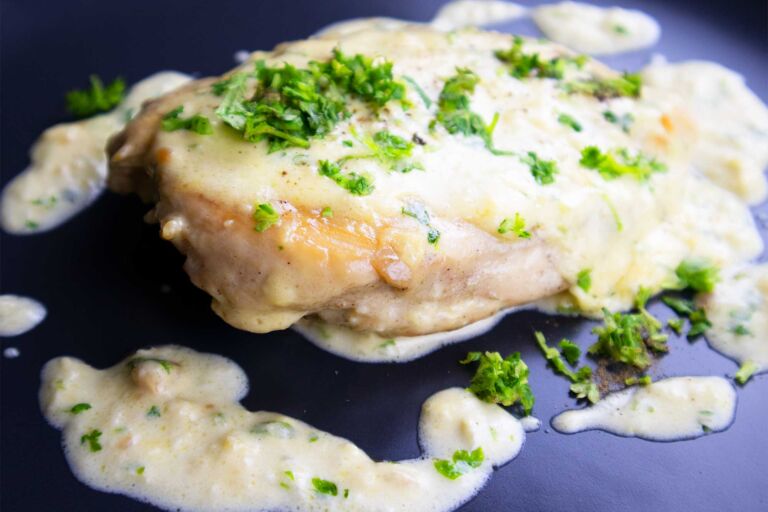 Chicken Breast With Garlic Cream Sauce (Video)
| Prep time | Cook Time | Rest Time | Total Time |
| --- | --- | --- | --- |
| 10 min | 20 min | - | 35 min |
Servings: 3 person
Calories: 601kcal
Other good thing in this creamy chicken breast with garlic sauce is that is not just quickly prepared, but is a one pan dish, can be prepared just in one pan.
Can be served with new potato, pasta, rice or mash potato or your favourite side dish.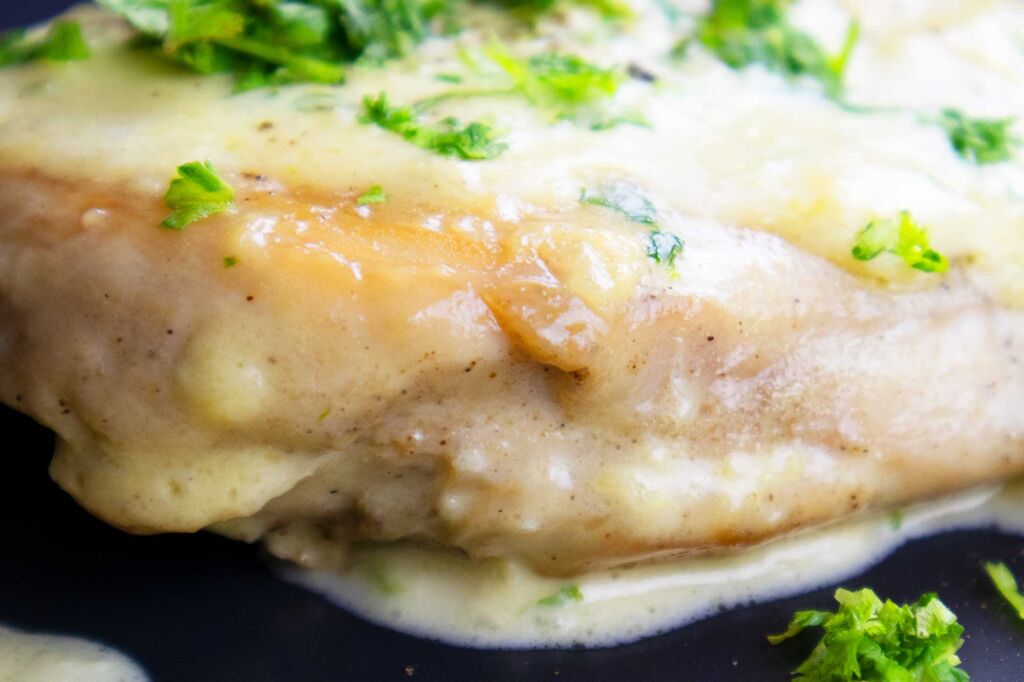 Instructions
Place the chicken breasts in a bag, or cover with a plastic wrap.
Start pounding out the chicken breasts.

Season with salt and pepper.
Crush with a knife 2 cloves of garlic.

Heat olive oil in a pan. When is hot, add the 2 crushed garlics, and fry them for approx 1 minute. Then put the chicken breasts, and fry them on both sides until they are thoroughly cooked.
Take out from the pan, and set aside for later.

Grate the 6 cloves of garlic and the onion.
Fine chop the parsley, and mix with the grated garlics and onion.

In the same pan add the flour, fry for 10 seconds, and add the garlic, onion and parsley mix.
Cook for 1-2 minutes on low heat. Add more olive oil if needed.

After 1-2 minutes add the double cream, mix, and bring it to boil, stirring constantly.

Place back the cooked chicken, cook for 1 minute, then turn over, and cook for another 1 minute on the other side also.

Chicken is ready.

Serve with pasta, or rice or potato.

Enjoy, Good Appetite!