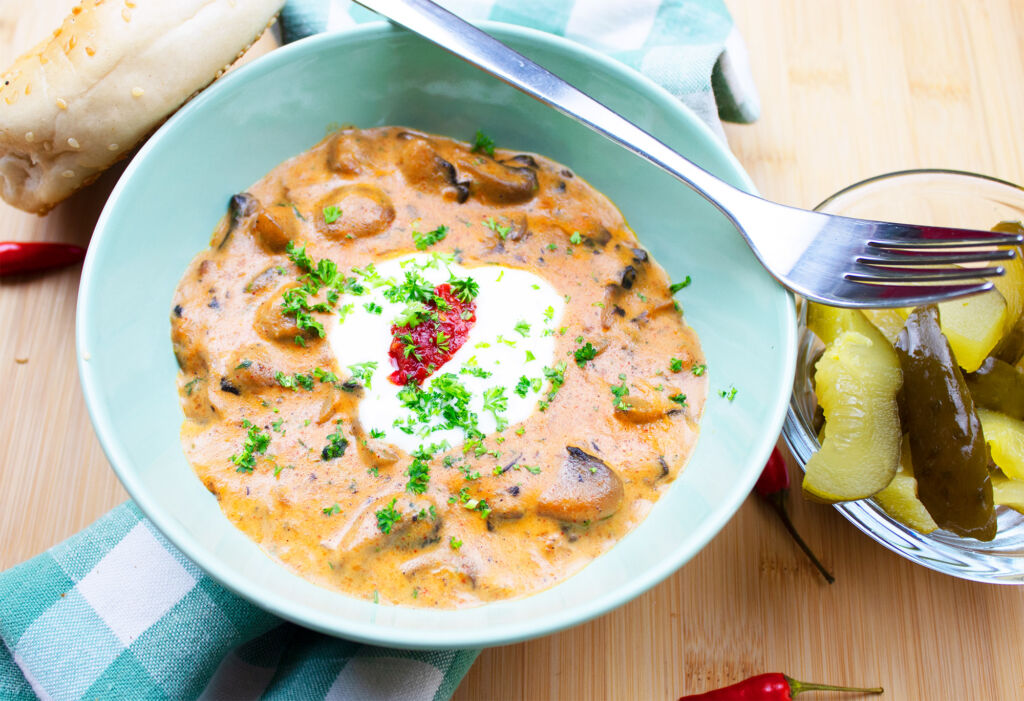 Jump to video
Jump to recipe
Creamy Mushroom Paprikash Recipe (Video)
I think sometimes a meatless lunch is good and mushrooms are an excellent ingredient for this, so try this recipe, I'm sure you will love it.
How to prepare this recipe
Mushroom paprikash is creamy, delicious, invigorating and ready in minutes dinner. This is the mushroom paprikash which is super simple, and for side dish pasta will be perfect – in fact, any type of pasta. This time we didn't choose any side dish, only one slice of freshly made bread.

Tip: If you may have only frozen mushrooms instead of fresh, don't panic, it also works perfectly with it.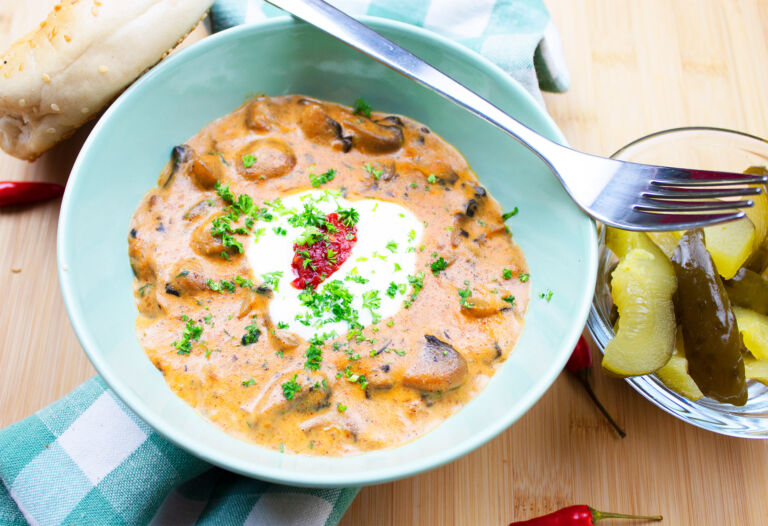 Creamy Mushroom Paprikash Recipe (Video)
| Prep time | Cook Time | Rest Time | Total Time |
| --- | --- | --- | --- |
| 15 min | 30 min | - | 45 min |
Servings: 4 person
Calories: 295kcal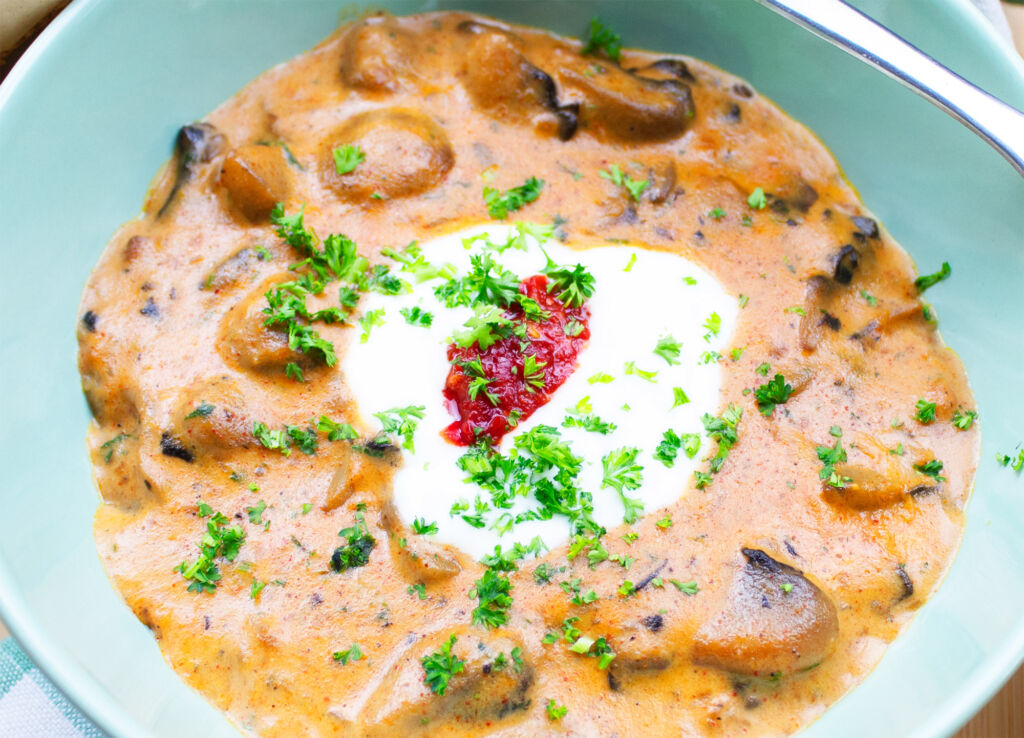 Instructions
Chop the mushrooms and set aside.

Finely chop the onion.
Heat oil in a large pan or pot. Sauté onion.
Grate the garlic, add to the sautéd onion and stir for 10 seconds.
Add the paprika powder or paste and stir.

Season with salt and pepper to taste, and add the chopped mushrooms.

Stir, (do not add water), cover, and cook until done, until mushroom's liquid will evaporates.

Meanwhile fine chop the green parsley.
When the mushroom is cooked, add the flour and parsley. Stir continuously and pour the milk. Bring it to boil.

When the sauce is thickened, add the sour cream and stir.
Bring it to boil, and is done.

Serve with noodle, or rice, or just a slice of bread.

Enjoy, Good Appetite!