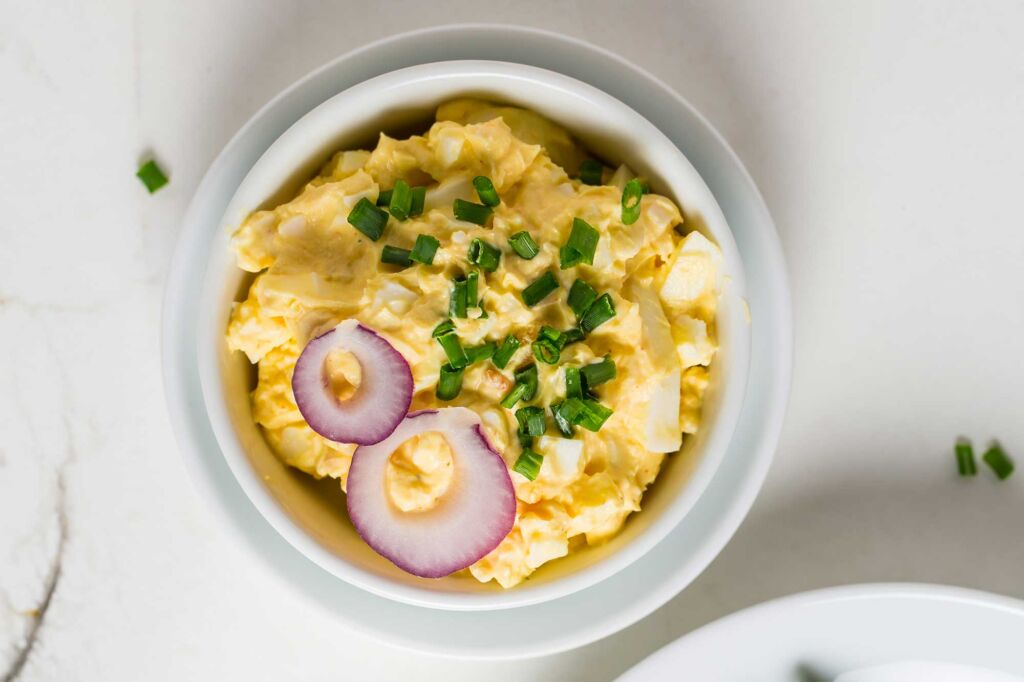 Jump to recipe
Delicious Egg Cream Recipe
Spread on the crispy baked goods, this egg cream is the most delicious, but it is even better with fresh vegetables.
Egg cream or spread, very fast and easy to make. Cheap to make. 
Tasty, extremely tasty and to everyone's liking. With this recipe you go safe when you want to make something delicious but that won't keep you standing in the kitchen for a long time. You will become a fan after the first tasting, guaranteed. 
Perfect for both a festive meal and a casual lunch at the office. And definitely perfect for the easter table also.
A simple boiled egg is a very exciting ingredient to use, it can be used to make a creamy croquet, a showy devilled egg or a delicious spread, which can be smeared on breakfast toast or croissant.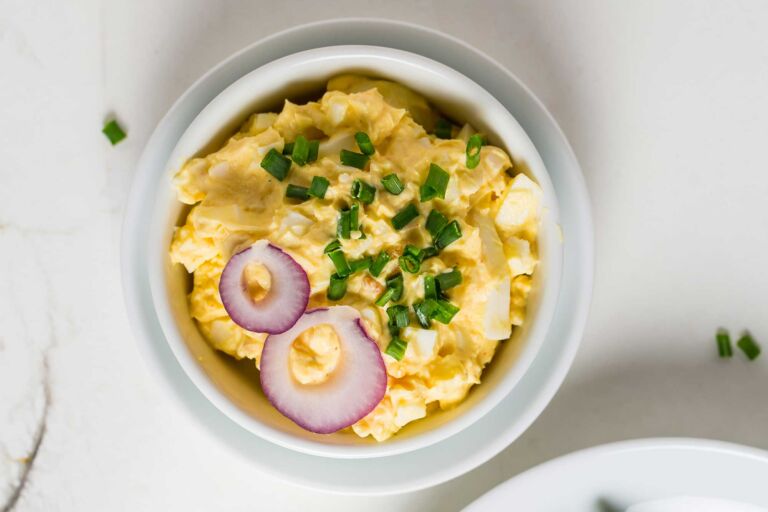 Delicious Egg Cream Recipe
| Prep time | Cook Time | Rest Time | Total Time |
| --- | --- | --- | --- |
| 10 min | 5 min | - | 15 min |
Servings: 4 person
Calories: 414kcal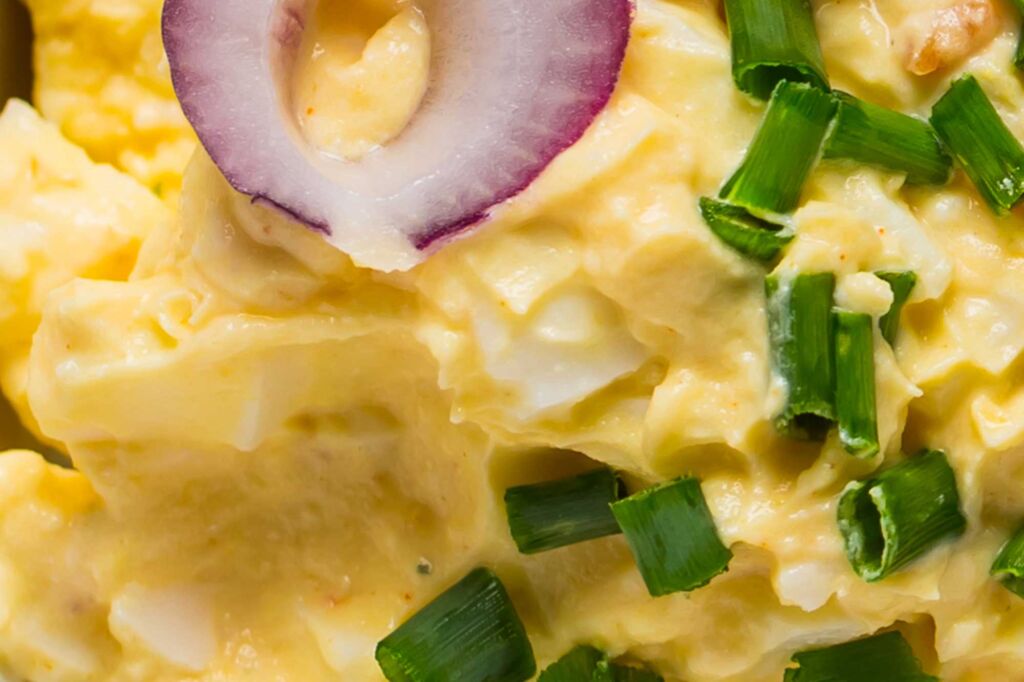 The flavouring of the egg is not boring at all, because it can, and yes, it is worth trying in many different variations.
In the recipe below, it will be silky because of natural buttercream, but you can also use sour cream or yoghurt instead. It's worth making it a little more festive around Easter, by using horseradish instead of mustard, and then you can spread a much more spicy delicacy on the bread.
However, if you want to enjoy it in a softer, more vintage taste, enrich it with mayonnaise.
Instructions
Hard boil the eggs, them let them cool down.

Peel and grate the boiled eggs or crush them with a fork.

Add the finely chopped or grated red onion, buttercream, mustard or horseradish or if you want it more classic, use mayonnaise instead of mustard or horseradish. Add the fine chopped chives also.

Season with salt and pepper, then mix, cover and refrigerate for 2 to 3 hours to bring the flavours together.

Enjoy, Good Appetite!