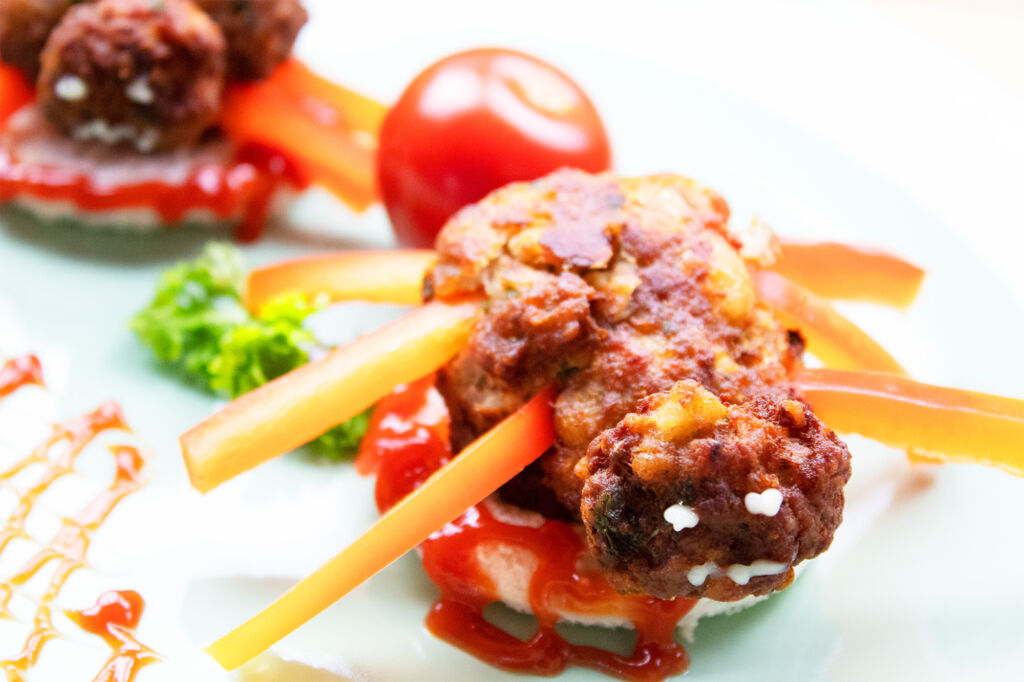 Jump to video
Jump to recipe
Delicious Spider Meatballs For Halloween (Video)
Spider-shaped meatballs are a solution for whimsical children, or simply as fun, they can be the stars of Halloween breakfast or even a Halloween party.
How to prepare this recipe
I made this meatballs in the shape of spiders especially for my guests for Halloween. 🙂
As you see, we can prepare something other than sweets for Halloween. 🙂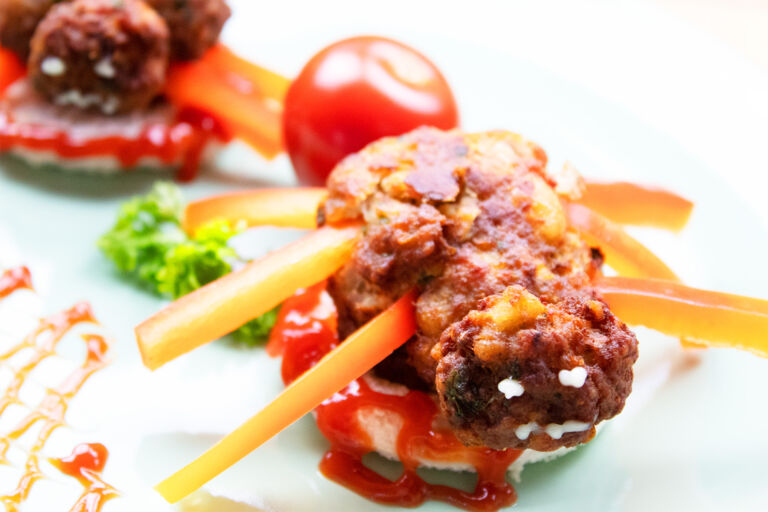 Delicious Spider Meatballs For Halloween (Video)
| Prep time | Cook Time | Rest Time | Total Time |
| --- | --- | --- | --- |
| 15 min | 15 min | 15 min | 45 min |
Servings: 3 person
Calories: 140kcal
I assume that many parents will bring desserts for Halloween to schools, so it would be probably better for them to have something salty or healthier to add as a snack.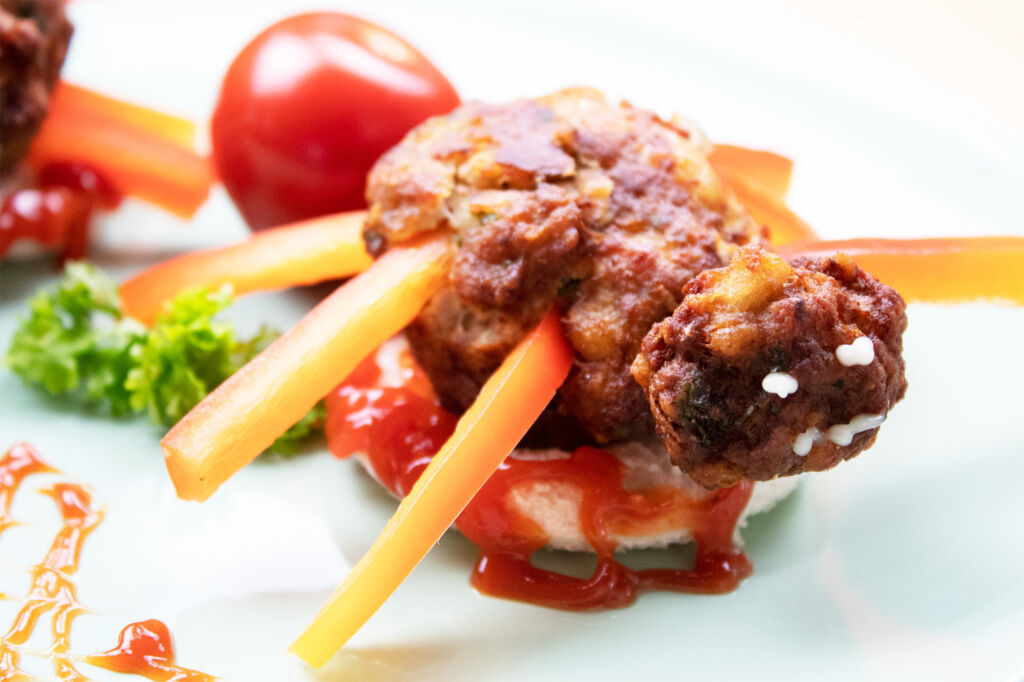 Instructions
Soak the bread slices in water for a few minutes.

Squeeze well the bread and add to the meat.

Grate the garlic and onion, chop the parsley and add to the meat. Add the egg and season with salt and pepper.

Combine well the ingredients. Form the balls, one ball bigger one ball smaller. The bigger will be the body, the smaller will be the head.

Fry the meatballs to golden brown on all sides.
Set aside, let it totally cool down.

Now let's make the spiders. Follow my steps from video.
Slice half bell pepper, this will be the legs.

Cut two round shape of bread with a cookie cutter, and place them to a plate.
Spread the circle breads edge with ketchup.
This will be the bed for the spiders.

Draw the eyes and mouth of spider with mayo on the smaller meatball.
Connect the body and head with a toothpick.

Cut small holes in body meatball, and insert the sliced pepper. Every slice of pepper will be one leg. Put 3 in each side.
Place the spider to the bread bed.

Enjoy, Good Appetite!
Happy Halloween!