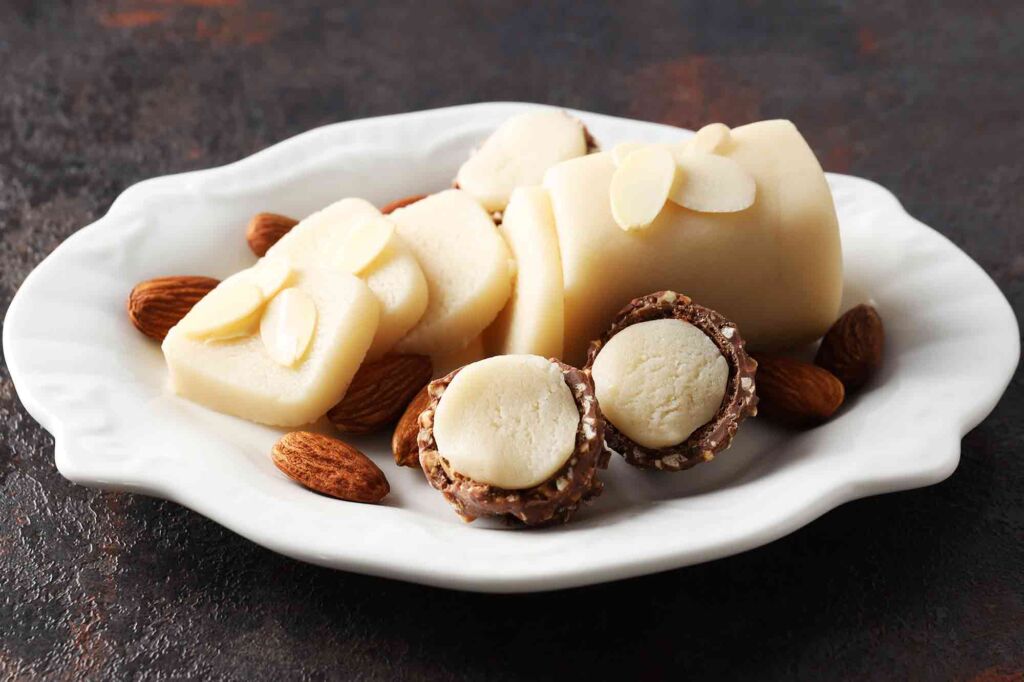 Jump to recipe
Easy Marzipan Recipe
Look no further if you're looking for an authentic marzipan or almond paste recipe that tastes delicious and is really simple to create.
Marzipan is a functional and enticing cake topping that may be utilized in a variety of ways. Prepared at home tastes wonderful and is also simple to create.
Traditionally, sugar and ground almonds were used to make marzipan. A layer of marzipan not only keeps your celebration cake moist, preventing it from drying, but it also creates a smooth surface for your final icing topping.
Christmas time marzipan fruits have consistently been a hit. They are a wonderful and also enjoyable way to create an edible table centerpiece or a tasty substitute for a mince pie at Christmas tea!
Marzipan is the ideal paste for coloring, making flowers, and modeling figurines.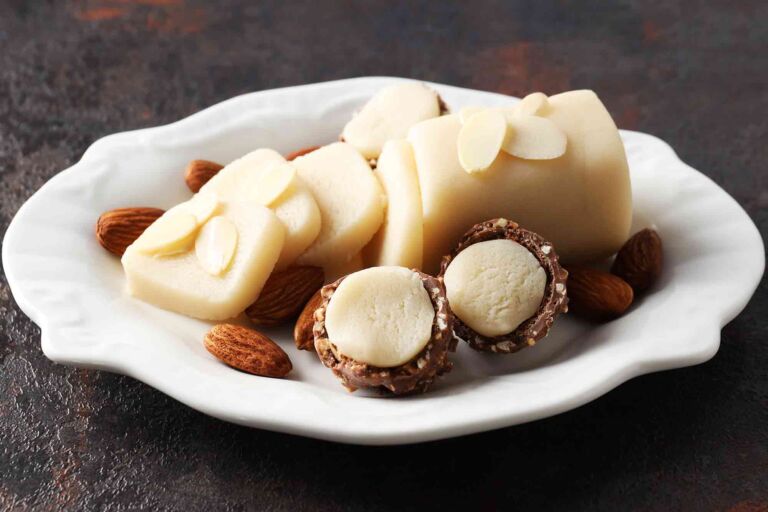 Easy Marzipan Recipe
| Prep time | Cook Time | Rest Time | Total Time |
| --- | --- | --- | --- |
| 20 min | | o min | 20 min |
Servings: 8 person
Calories: 427kcal
About
Regardless of where it originated, marzipan is now a common international treat. It is available as a standalone treat, as a component of chocolates, and in combinations with other flavors and ingredients.
Marzipan mixture is frequently used as a layer inside indulgent cakes or as a filling in flaky pastries.
When it is shaped into festive figurines and shapes during the Christmas season, it becomes very well-liked. It is frequently used as a decorative covering for cakes since it is simple to work with and color. It is often rolled into a log shape and dusted with a thin coating of milk or dark chocolate.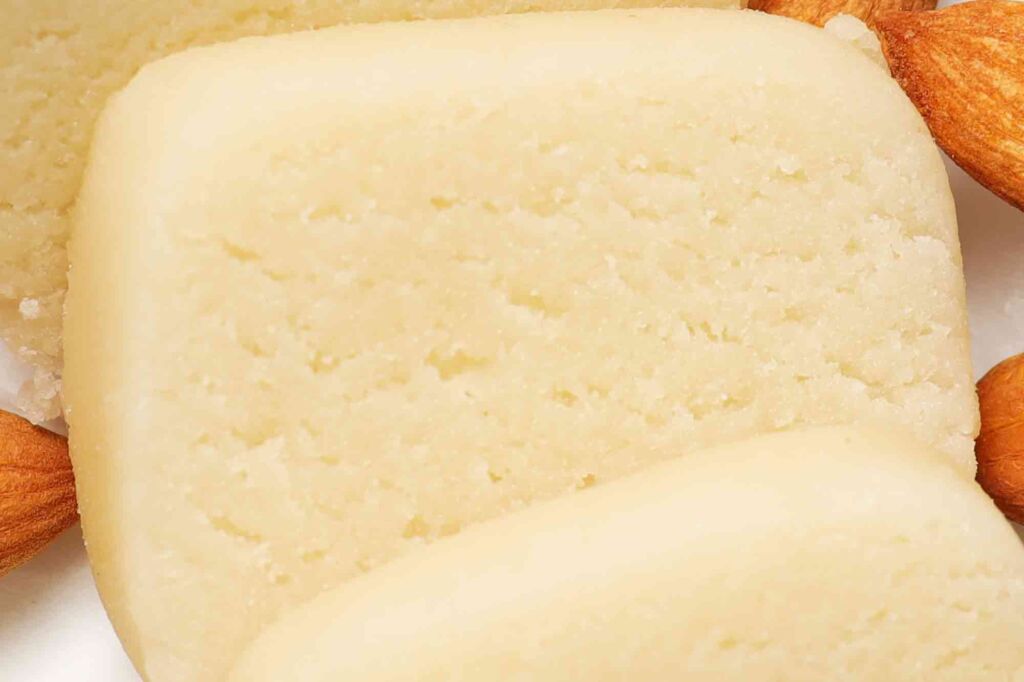 A Little History Of Marzipan
The invention of a paste made of sugar and almonds is credited to Persia, Hungary, Italy, and Germany, although the origins remain unknown.
Hungary and Italy disagree on its origin, despite the fact that it is thought to have been brought to Eastern Europe by Turks.
The name's origins are even stranger; possibilities include a city in Burma, a general, and the "bread of March." But regardless of where it originated, marzipan is frequently used to decorate Christmas cakes.
Instructions
Combine the caster sugar, icing sugar, and ground almonds in a bowl.

Add the egg yolk and incorporate thoroughly to form a smooth dough.

Wrap in cling film and store in the fridge until needed.

The wrapped marzipan can be frozen until needed and will keep for a week in the refrigerator.

Enjoy, Good Appetite!