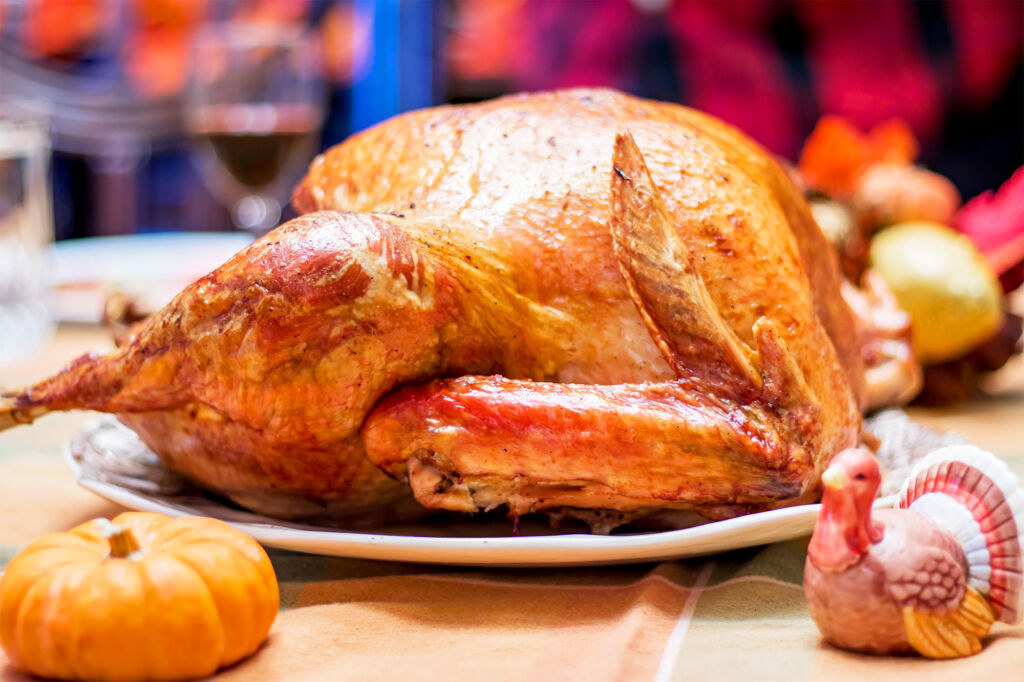 Jump to recipe
Easy, Roasted Turkey For Thanksgiving
We all are now in the heat of preparations for Thanksgiving.
Only few more weeks to figure out this year Thanksgiving Menu, to be or not to be traditional dishes.
Anyhow, Turkey probably will not be missing from the tables, and if you want to prepare an authentic roasted turkey, you must try the recipe below.

So, W'eve kept this roast turkey recipe simple and hassle-free as possible!

We think, that Thanksgiving is that time when to think about all the things we're thankful for, including the most loved people in our lives who taught us how to prepare a delicious turkey.
For sure, there's no one perfect method for making a turkey, but there's plenty of good advice on how to cook the best bird for your own Thanksgiving celebration. Here are one of our favourite turkey recipe who worth to be tried.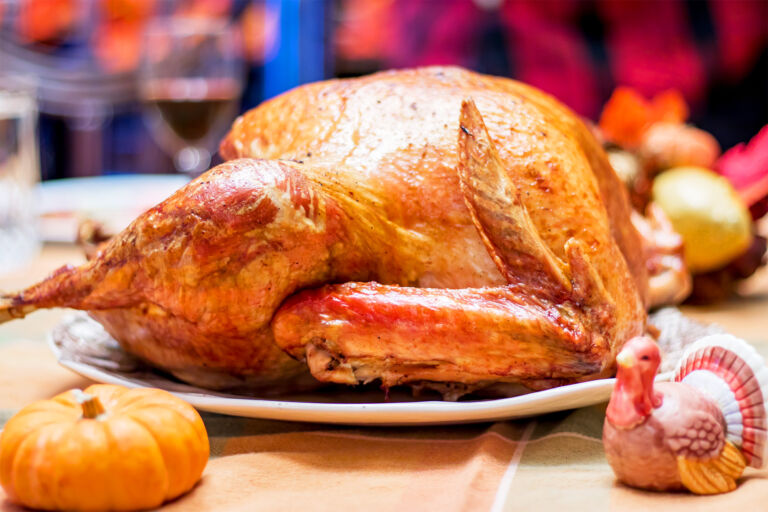 Easy, Roasted Turkey For Thanksgiving
| Prep time | Cook Time | Rest Time | Total Time |
| --- | --- | --- | --- |
| 45 min | 180 min | 20 min | 245 min |
Servings: 10 person
Calories: 257kcal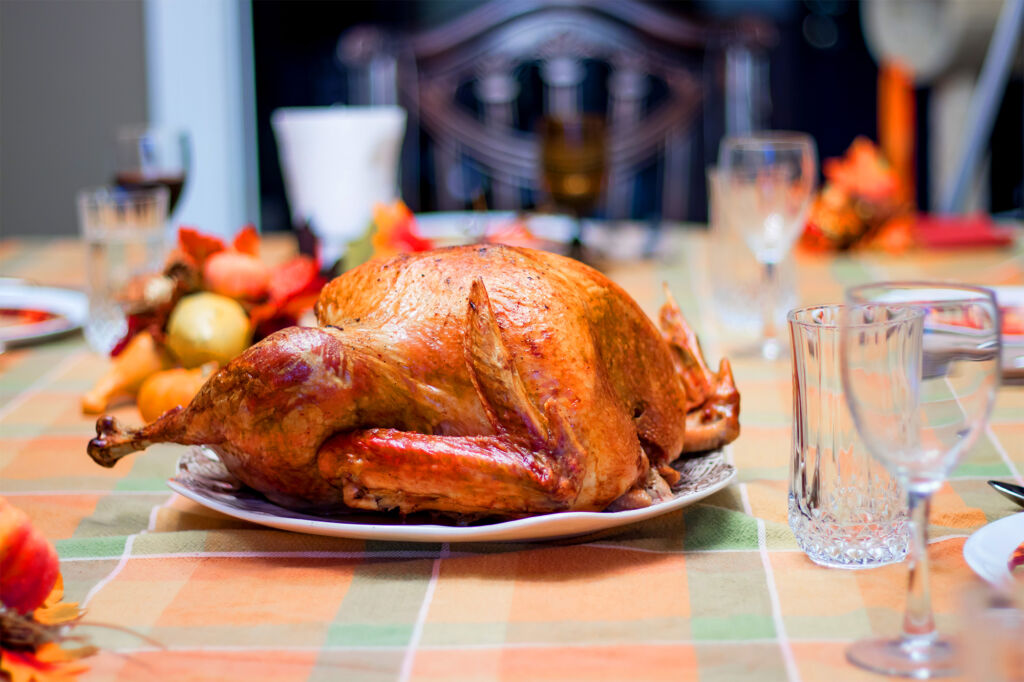 Instructions
Clean the turkey, wash in and outside. Dry with paper towel.

Season inside of turkey cavity generously with quarter of butter, salt, pepper and chilli powder.
Rub remaining butter over the outside of the turkey.
Drizzle all over the turkey with oil and generously season with salt, pepper and chilli powder.

Tie turkey legs together, crossing the legs to better close up the turkey cavity, and it looks much better on the table.

Arrange turkey on a tray with the breast side down, then pour the wine and water into the tray, and cover the tray with aluminum foil.

Preheat the oven to 200°C (392 °F).
Place the turkey into the oven, and cook for 20 minutes.

After 20 minute turn the turkey upside down. Lower the oven temperature to 170°C (338 °F). Leave the turkey in oven for another hour, covered with alufoil.
After remove alufoil and keep rosting without until is done.

Every 15 minutes grease with the sauce from the pan.

The turkey is kept in the oven for as many hours as it weighs. If it weighs 2 kg, keep it in the oven for 2 hours.

When turkey is cooked, at the end, pour the brandy and put back in oven for another 5 minutes.

Enjoy, Good Appetite!
Happy Thanksgiving!