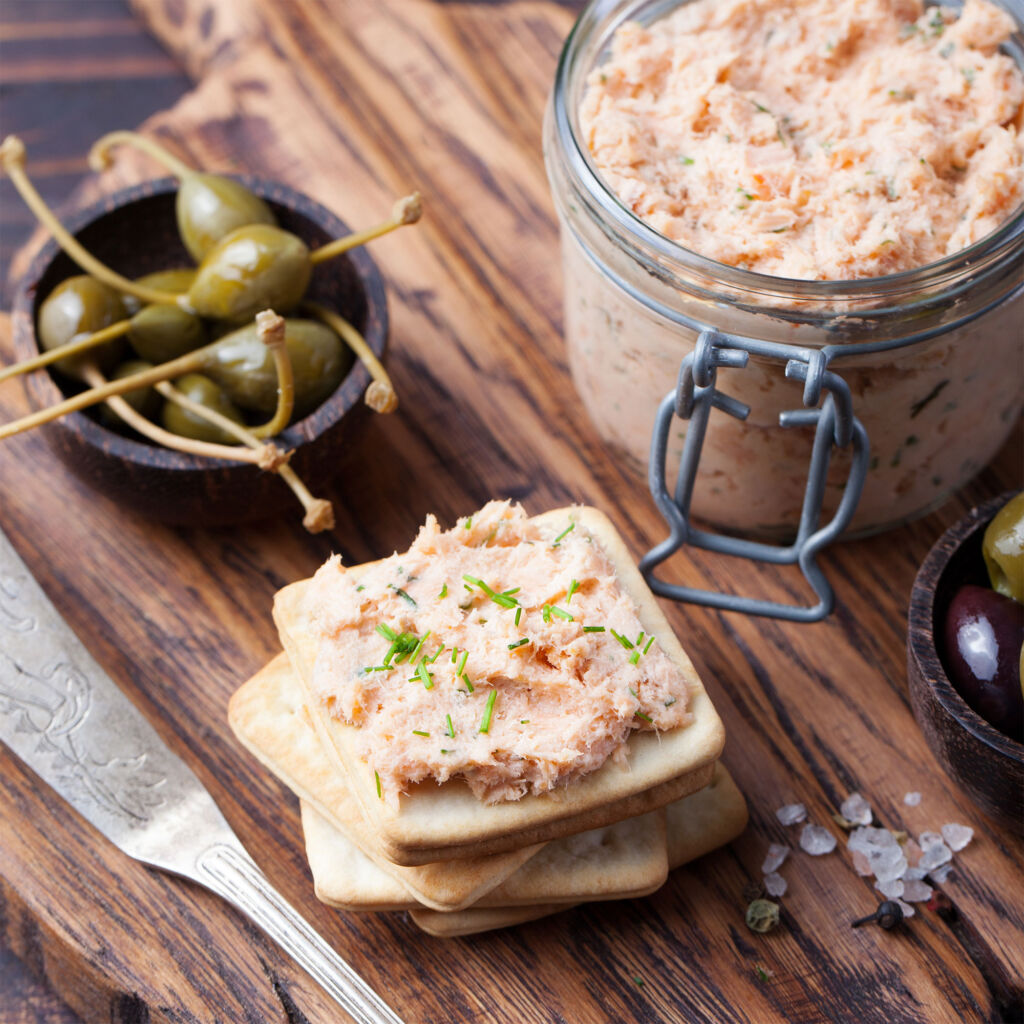 Jump to video
Jump to recipe
Easy Salmon Pate Recipe (Video)
This simple recipe will show you how to make a very tasty salmon pate. I kept the ingredients list simple so the salmon can shine through, but the end result offers exceptionally rich flavor.
How to prepare this recipe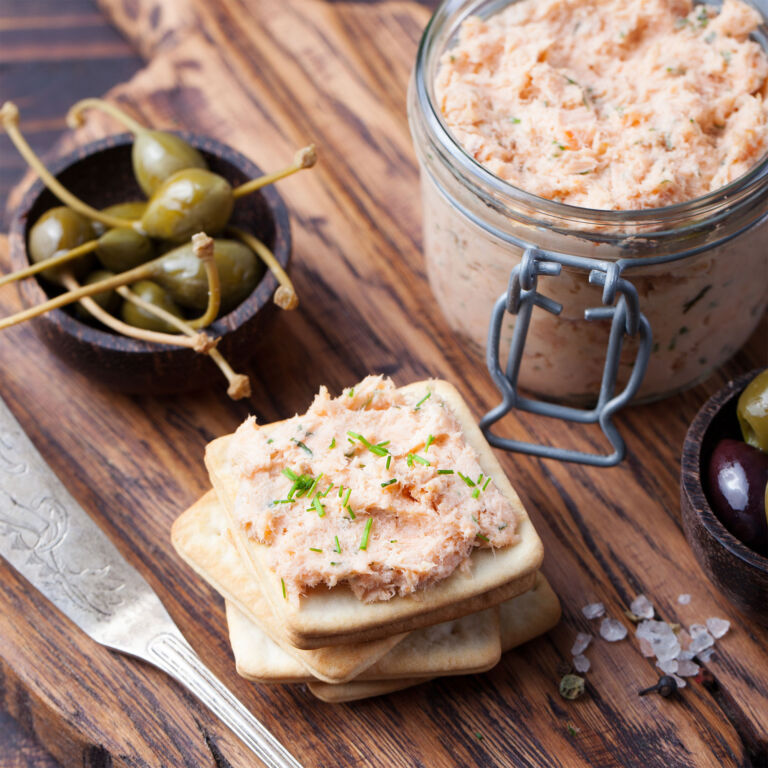 Easy Salmon Pate Recipe (Video)
| Prep time | Cook Time | Rest Time | Total Time |
| --- | --- | --- | --- |
| 10 min | | - | 10 min |
Servings: 4 person
Calories: 111kcal
I first made this appetiser a long time ago. Now I remembered this delicious spread, and I made it again. Great appetiser or welcome delicacy to spread on bread.
Top with a small piece of dill or microgreens if would you like. Serve cold with crackers, toast cuts, bagel slices or vegetable slices (vegetables that can be sliced, and not to watery like tomato).
As you can see, this is super easy to make and can make for a party a lot easier and earlier. You can make this a day in advance and store in an airtight container in the refrigerator.
Instructions
Cook the unsmoked salmon for 6 to 7 minutes in salty water.

Meanwhile grate the onion, the lemon for zest.
Roughly chop the smoked salmon.
After the salmon is cooked, remove the skin, and mash it.

Cut the lime in half, and squeeze. We need only the juice of a half lime.
Add the smoked paprika, pepper, salt to taste, and mix well all the ingredients.

Crush creamy the butter with 1 tbls of olive oil.
Season with black pepper, and keep mashing until creamy.

Add the creamy butter to the salmon mixture.|
Mix until all is well combined.

Roughly chop the thyme and parsley. Add half to the mixture, the other half use at the serving.

Good Appetite!