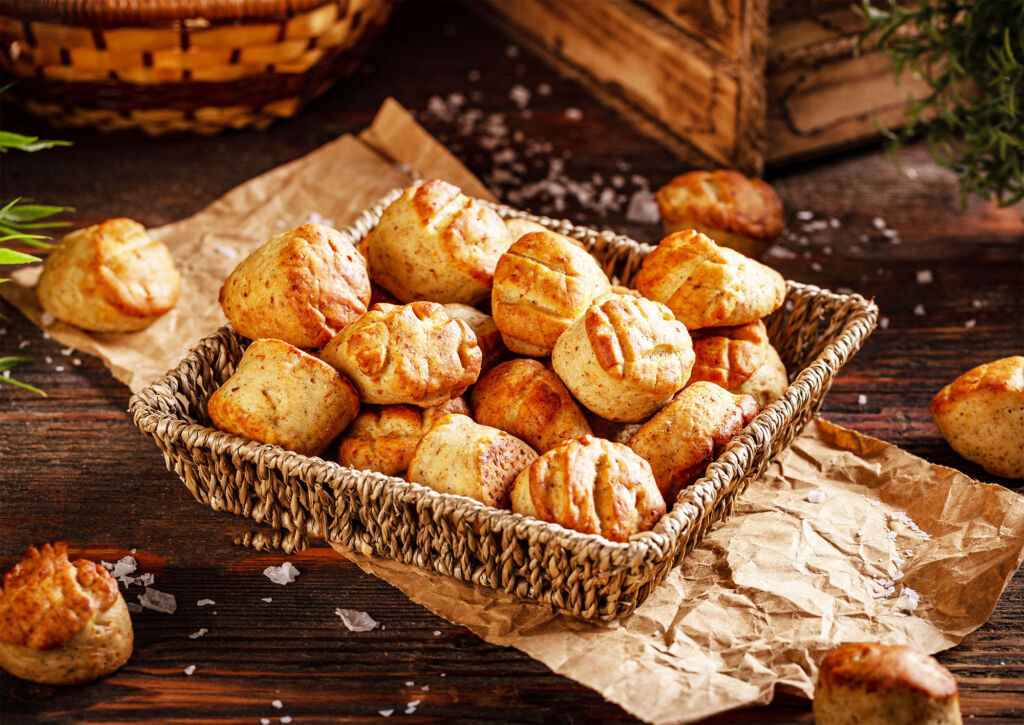 Jump to recipe
Hungarian Crackling Scones
The crackling scones is one of our big favorites. When making scones, the first and foremost request is to be crackling scones. If you want to be very popular, make this super scones for your guests!
As this is a super old-school recipe for Crackling scones I will first let you know about this scones 🙂
This dish is at least 300 years old. Today it is mostly made in Hungary, and by Hungarian native people all over the world. The preparation takes up to 3 hours but it is definitely worth.
According to historians scones (or "pogácsa" in Hungarian) are one of the oldest scones that were already baked in the time of the Hungarian conquest.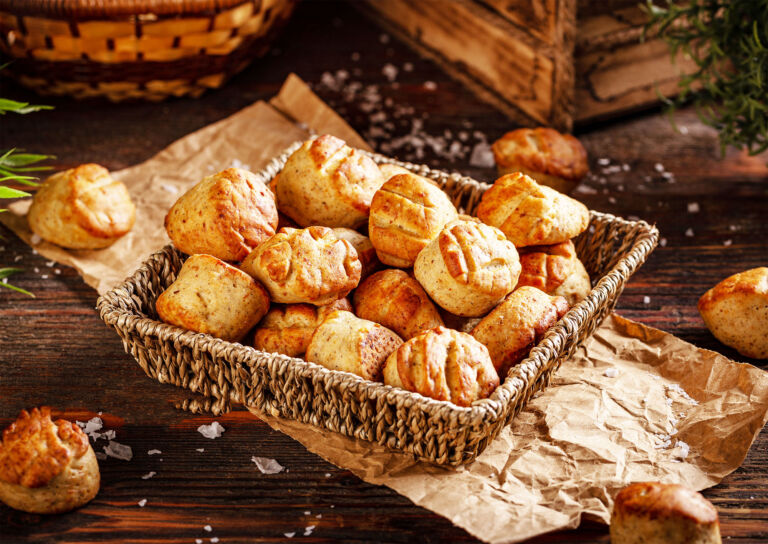 Hungarian Crackling Scones
| Prep time | Cook Time | Rest Time | Total Time |
| --- | --- | --- | --- |
| 30 min | 25 min | 200 min | 255 min |
Servings: 12 person
Calories: 600kcal
Scones are small, round, and popular mainly in the Carpathian Basin and on the Balkans.
Their name derives from the word focacea (baked dough), which is derivative of the Latin word "focus" that means fire. The word pogácsa was taken over from the South Slavic languages (it's called pogača in Serbia, Croatia and Slovenia).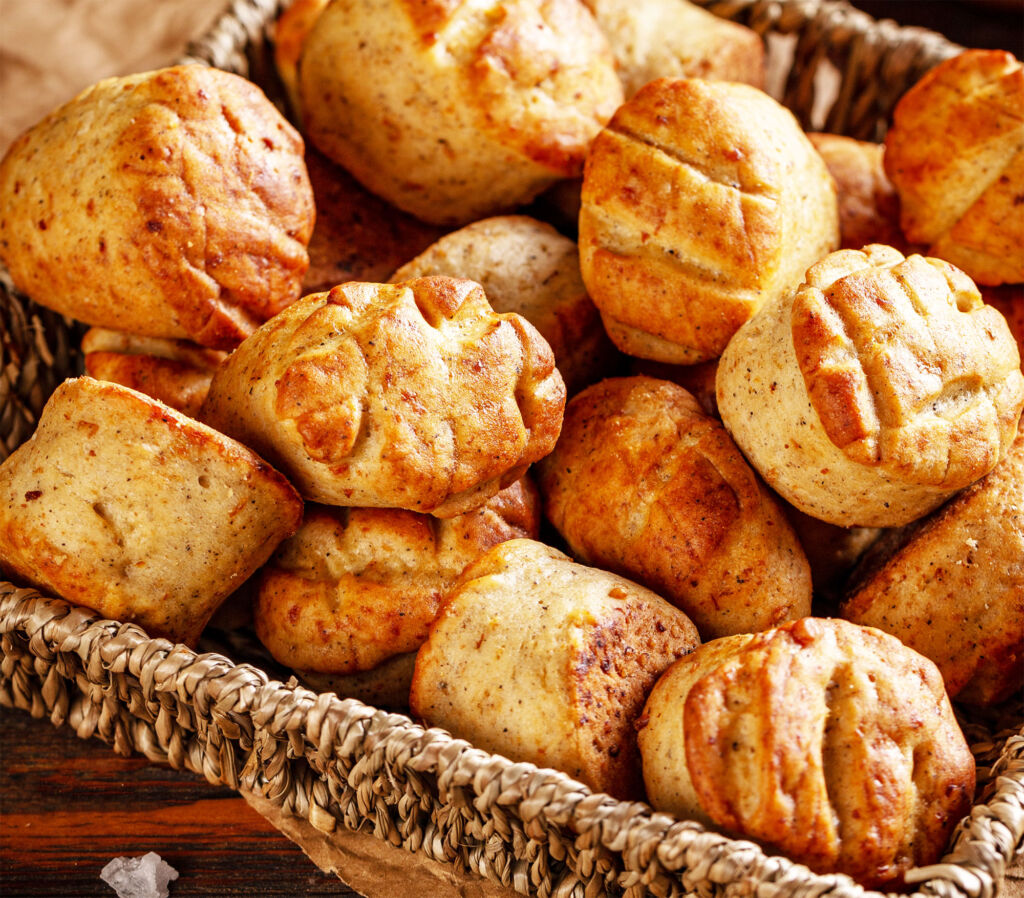 Crackling scones – the best recipe for a Hungarian classic
In Hungary or Transylvania, scones are typically served as a welcome snack, cheese, crackling and curd cheese are the most liked flavours.
Crackling scones are made of laminated yeast dough, which contains lard, ground or finely chopped cracklings, and seasoned with salt and black pepper.
There is kind of one caution! Do not attempt to make this, unless you want a real challenge, or it's a childhood memory recall!…
It's  work with it, and takes about 4 to 5 hours of folding, resting, rolling out the dough at least 3 times. But…
As we don't make to often, definitely worth the work, because the final result is extremely delicious.
Final warning! 🙂 This is not a diet food 🙂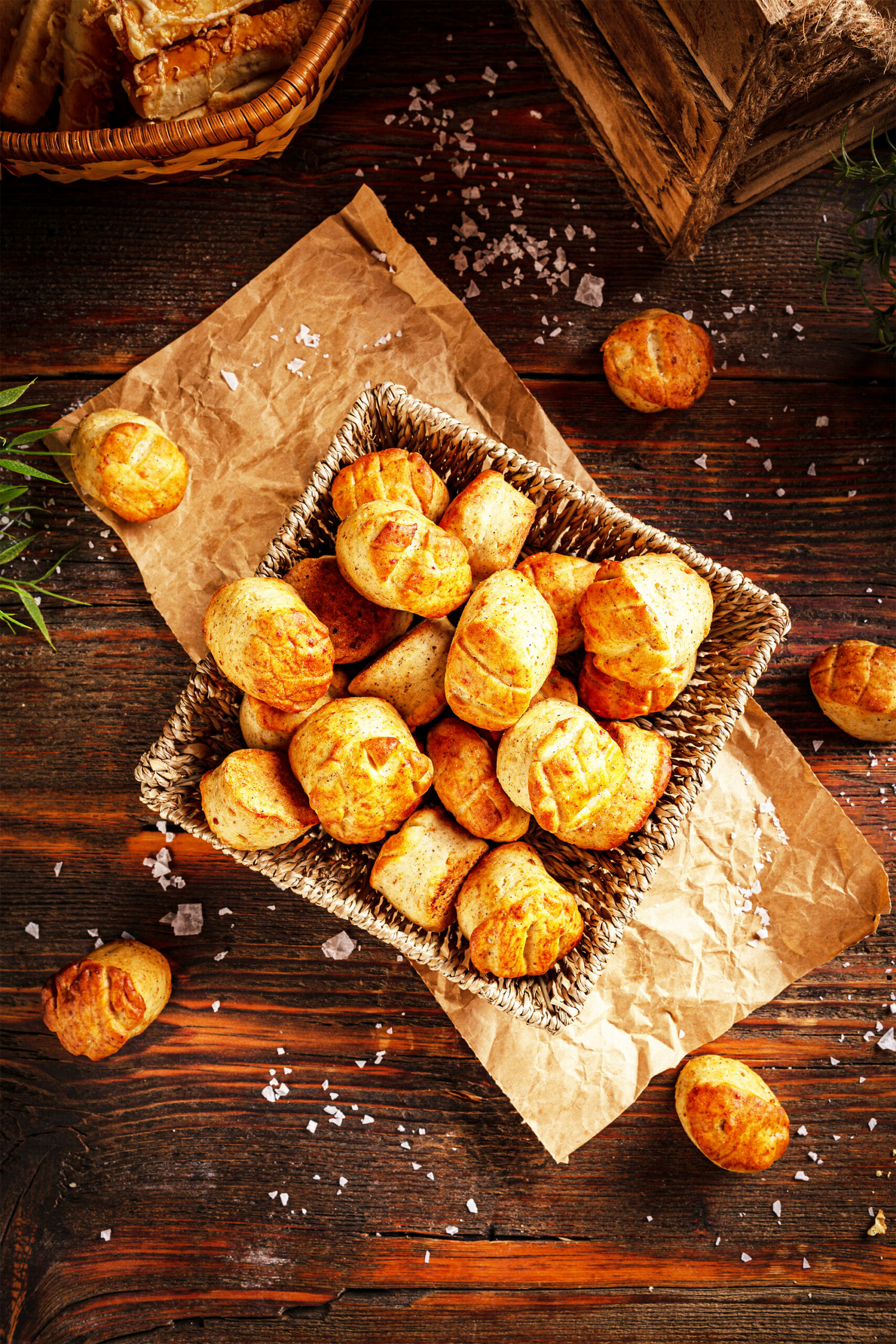 Instructions
Pour lukewarm milk into a jug and stir in the yeast and sugar. Leave it for 15 minutes or so to get working and froth up.

After the yeast is activated in milk, sift the flour in a bowl and rub butter in with your fingertips.
Add the egg yolks, salt and activated yeast, and knead into a smooth dough until pliable and soft.

Knead thoroughly, you can do this with a mixer and a dough hook if you like, and then put the dough in a warm, dark place for approx. 1 hour, or until is doubled in size.

Meantime, grind the pork cracklings and mix in the salt and black pepper.

On a floured surface roll out the dough into a 1 cm thin rectangle shape.
Spread the pork crackling cream evenly onto the surface.
Fold the dough into 3 by folding the bottom third up over the middle third. Fold the top third down.

Cover with a kitchen towel, rest it for 20 minutes, roll it, then fold it again. Rest, roll, fold for 20 minutes. This process needs to be made at list 3 times. In this way will be the pastry layered like puff pastry.

After the third rest, roll out the dough to 2 cm thickness and score the top with a knife (don't cut through).

Dust a round cookie cutter (or wine glass) with a diameter of 3-4 cm and use it to cut out shapes from the dough.
Arrange scones on a baking tray, setting them at least 2 cm apart from each other.

Let the dough rest in a warm place for 15-20 minutes before placing the pan into the oven.
Beat one egg and brush over top of raw dough.

Bake in a preheated oven at 180 °C  (356 °F) for 25 minutes.

These are best served fresh with tea or milk, but you can store a week long in plastic bag and it will remain fresh.

Enjoy, Good Appetite!