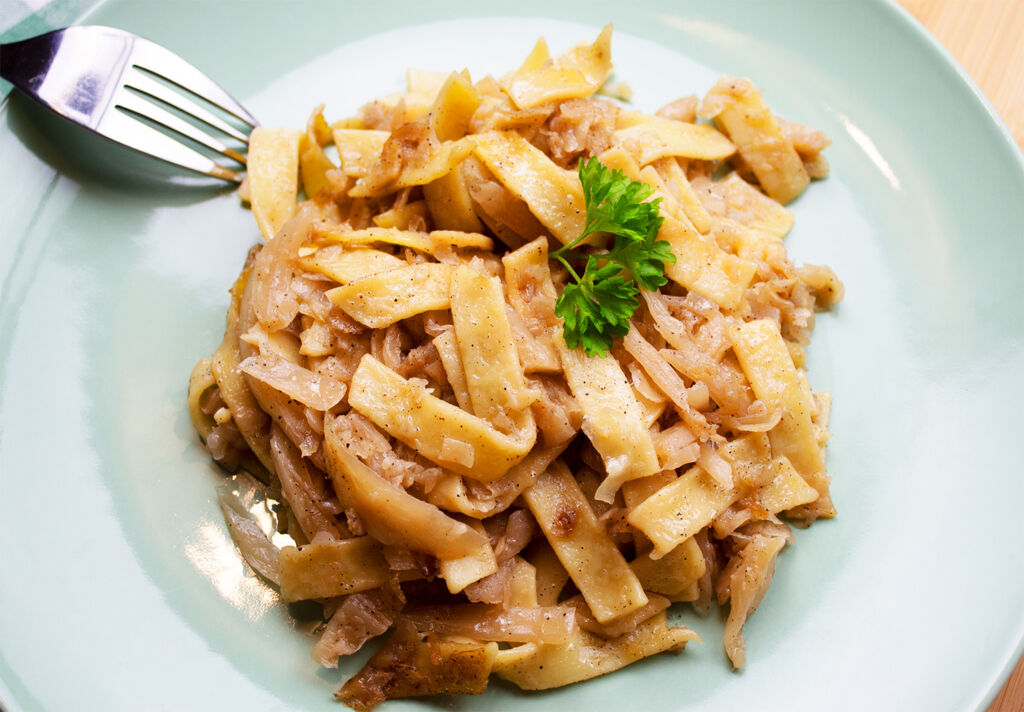 Jump to video
Jump to recipe
Egg Noodle With Sweet Cabbage (Video)
This recipe always reminds me of my childhood, when pasta was not bought from the market, but was made at home by any housewife.
How to prepare this recipe
My mother and/or grandmother used to make wide cuts and then cut squares. We also call them "cabbage squares".
Today I will make from tagliatelle, it is just perfect for this dish. Anyway, you can make from any kind of pasta would you like. If you will make from whole flour pasta, this dish will turn to a super healthy meal.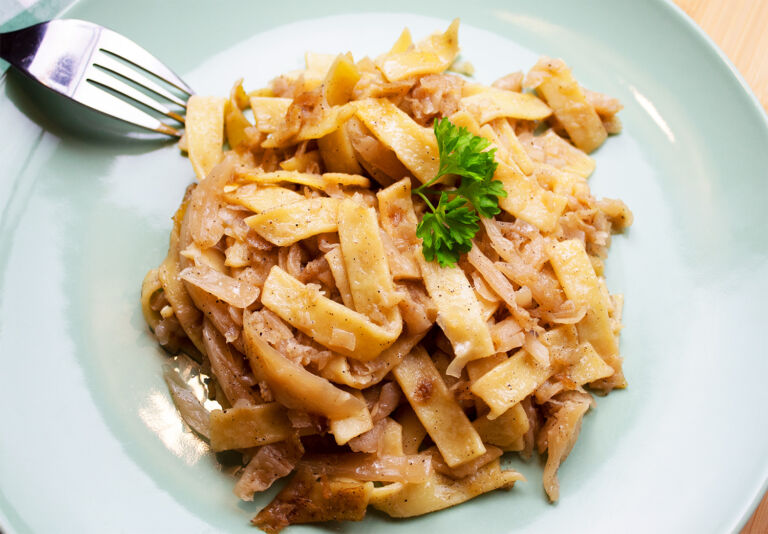 Egg Noodle With Sweet Cabbage (Video)
| Prep time | Cook Time | Rest Time | Total Time |
| --- | --- | --- | --- |
| 10 min | 25 min | - | 35 min |
Servings: 2 person
Calories: 294kcal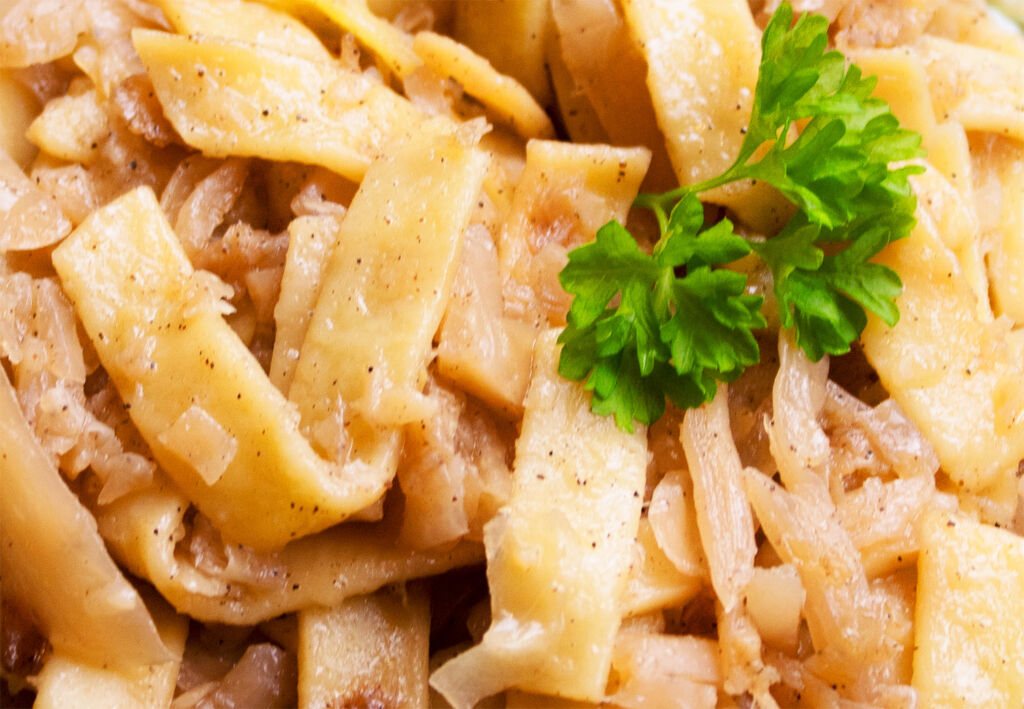 Instructions
Cut cabbage in quarter. Core, then slice.

Heat oil in a pan.
Meanwhile fine chop the onion. Sauté the onion in the preheated oil.
Season with salt and pepper.

Add the cabbage, add 200 ml of water, mix, then cover, and cook until cabbage is totally cooked.

Until the cabbage is cooking, cook the noodle in salty water, according to the package instructions.

When the cabbage is cooked, add the cooked and drained noodle to the cabbage and mix well.

Cover, bring it to boil, and serve. Can be served itself, or as a side dish.

Enjoy, Good Appetite!