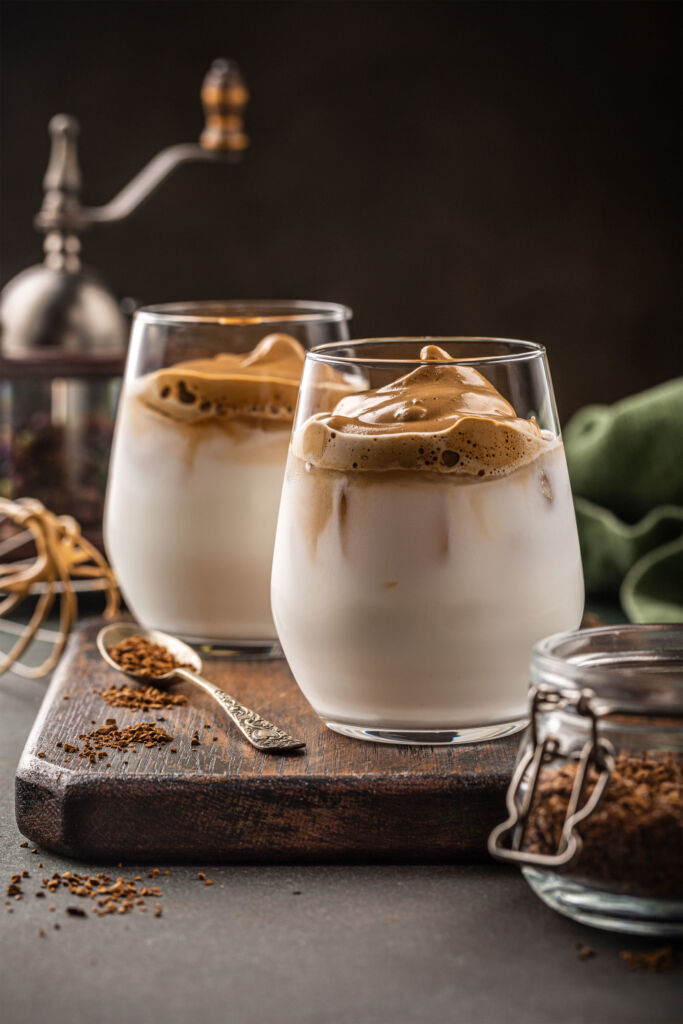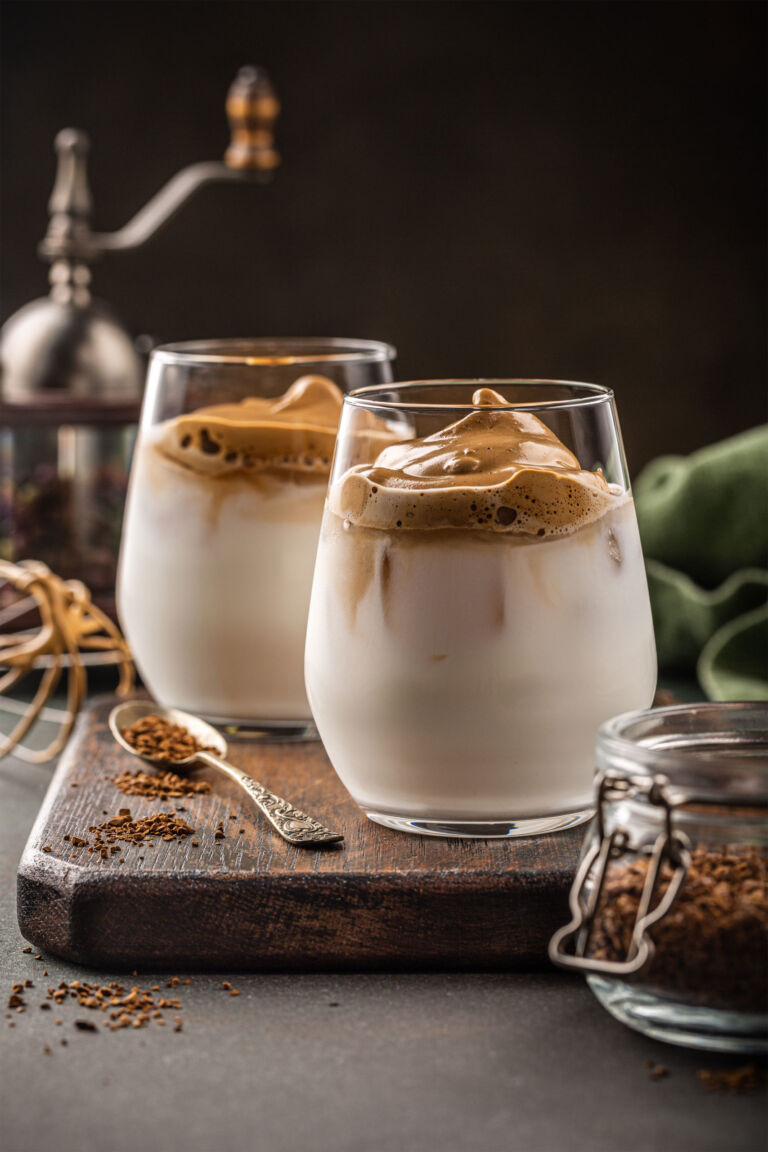 Jump to video
Jump to recipe
Fluffy, Creamy Whipped Dalgona Coffee Recipe (Video)
This so fluffy, so creamy Dalgona coffee has now exploded all over the internet. I can understand why 🙂
How to prepare this recipe
Here's the latest craze: Dalgona coffee 🙂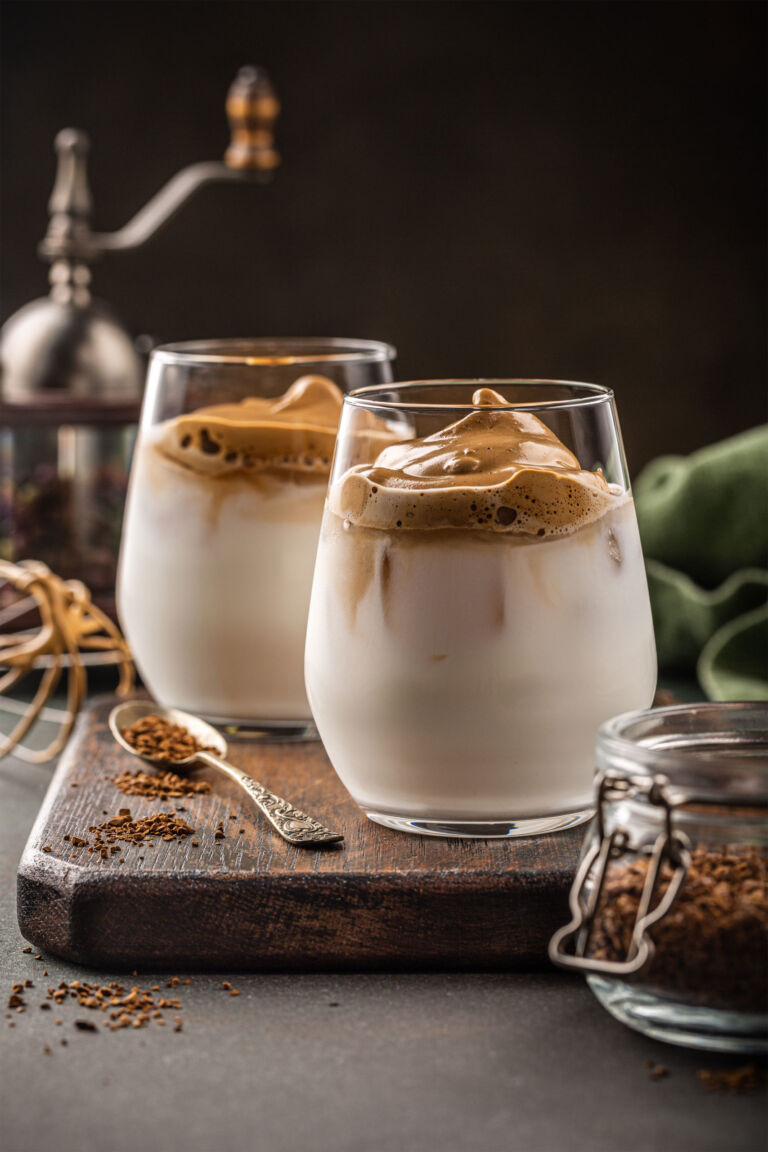 Fluffy, Creamy Whipped Dalgona Coffee Recipe (Video)
| Prep time | Cook Time | Rest Time | Total Time |
| --- | --- | --- | --- |
| 5 min | | - | 5 min |
Servings: 2 person
Calories: 211kcal
There is a drink that has been attracting attention recently. It's "Dalgona Coffee".
Dalgona coffee is a drink made by mixing instant coffee, sugar, and hot water in a 1:1:1 ratio and stirred hundreds of times, and poured over milk and ice.
Since it can be easily made at home with simple ingredients, it has started to spread by word of mouth on social media.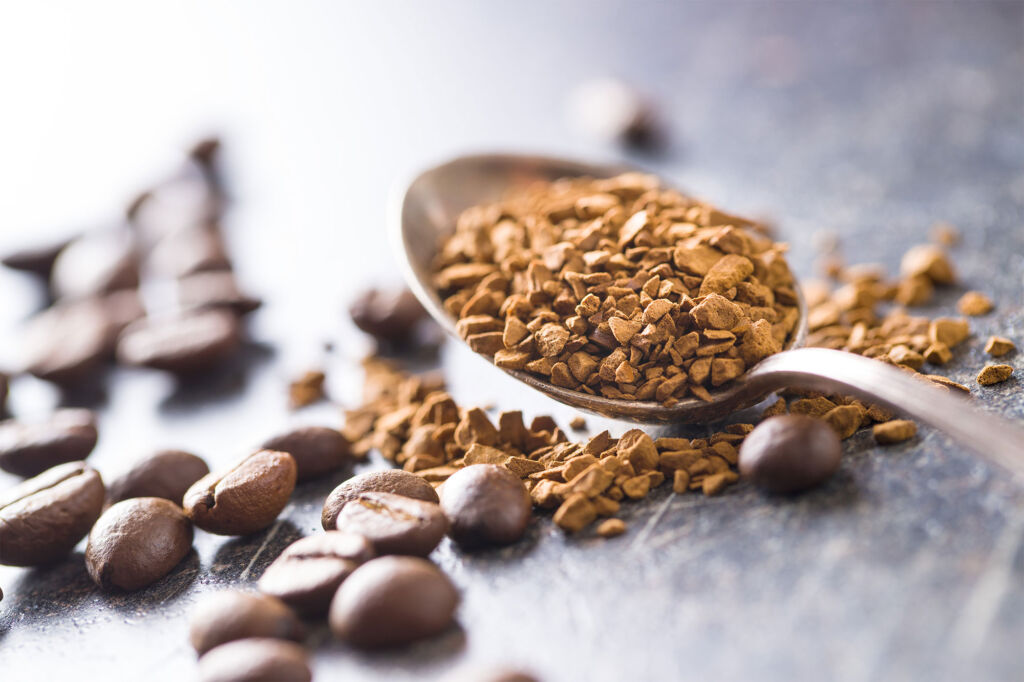 Simple, cheap and heavenly! Dalgona coffee is guaranteed to land among your favorite beverage recipes, as it can be made in minutes, has a divine taste, and will most likely have ingredients on your kitchen shelf.
Are you ready to discover the specialty surrounded by internet users? Lo and behold!
Ingredients
Coffee Foam
Serving
Instructions
Combine instant coffee, sugar and hot water in a mixing bowl. Mix them well.
Using a handheld mixer (stand mixer or milk frother) whisk it on high speed until the coffee mixture forms a stiff peak. It can take anywhere from 3-5 minutes, depending on how fast you can whisk.

For serving, pour the cold milk into two glasses over the ice.
Divide the coffee mixture in half and spoon evenly on top of the glasses. You can use piping bag either for better look.
Serve and stir thoroughly before drinking.

Tip: When it comes to flavoring, it's up to you to throw up this already awesome drink in itself. You can make a chocolate, cinnamon, vanilla version, but you can also play with seasoning.