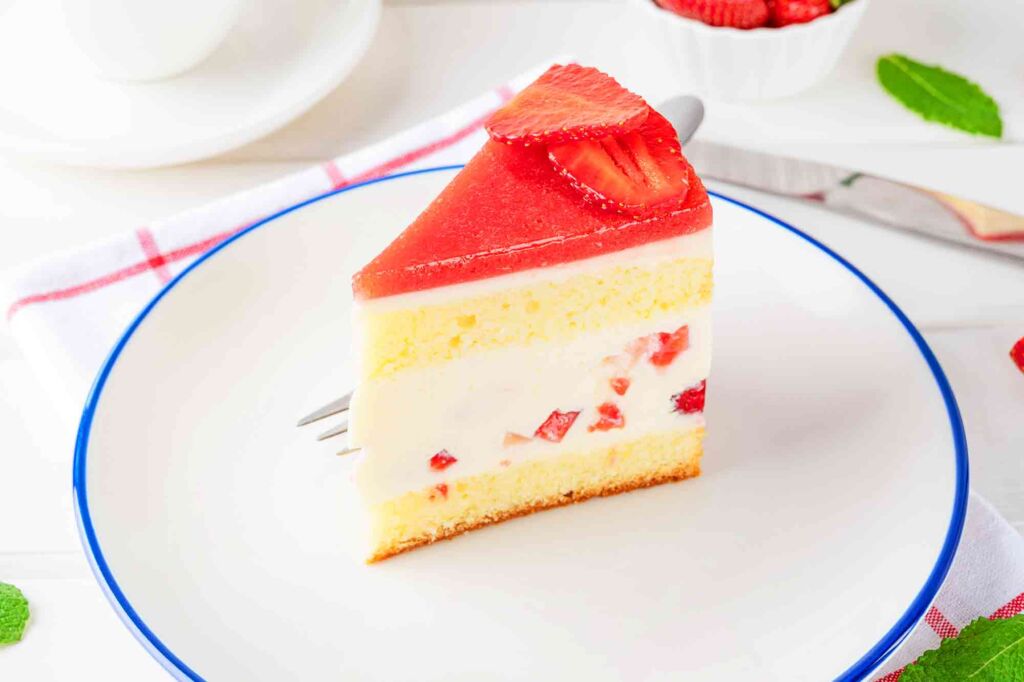 Jump to recipe
Fraisier Cake Recipe
Treat yourself to a classic French dessert with our easy fraisier cake recipe. A fluffy sponge cake filled with fresh strawberries and whipped cream, it's a delicious and elegant dessert.
A fraisier cake is a classic French dessert that consists of a fluffy sponge cake filled with fresh strawberries and whipped cream. The word "fraisier" means "strawberry" in French, and this dessert is named for its key ingredient.
Overall, this cake is a light and refreshing dessert that is perfect for all year. Its combination of fluffy sponge cake, fresh strawberries, and whipped cream is sure to delight any dessert lover.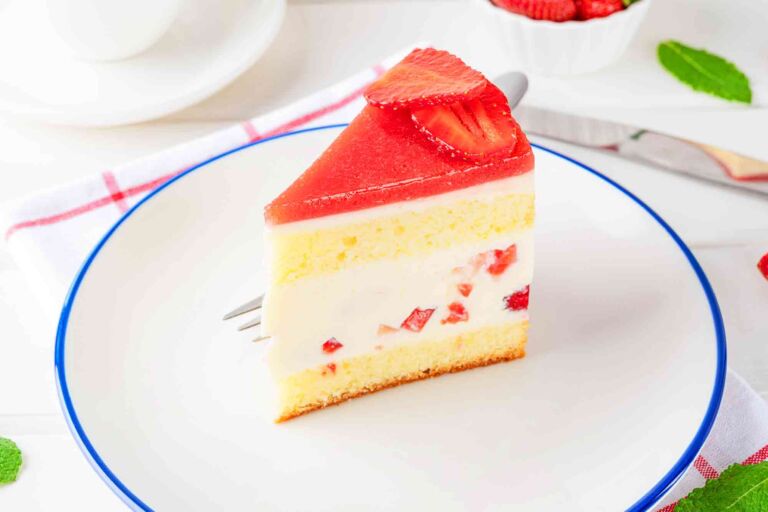 Fraisier Cake Recipe
| Prep time | Cook Time | Rest Time | Total Time |
| --- | --- | --- | --- |
| 35 min | 35 min | 20 min | 90 min |
Servings: 10 person
Calories: 250kcal
A Little History of Fraisier Cake
The fraisier cake is a classic French dessert that has been enjoyed for many years. It is believed to have originated in the region of Lorraine, in northeastern France, and it is still a popular treat in France and other parts of Europe.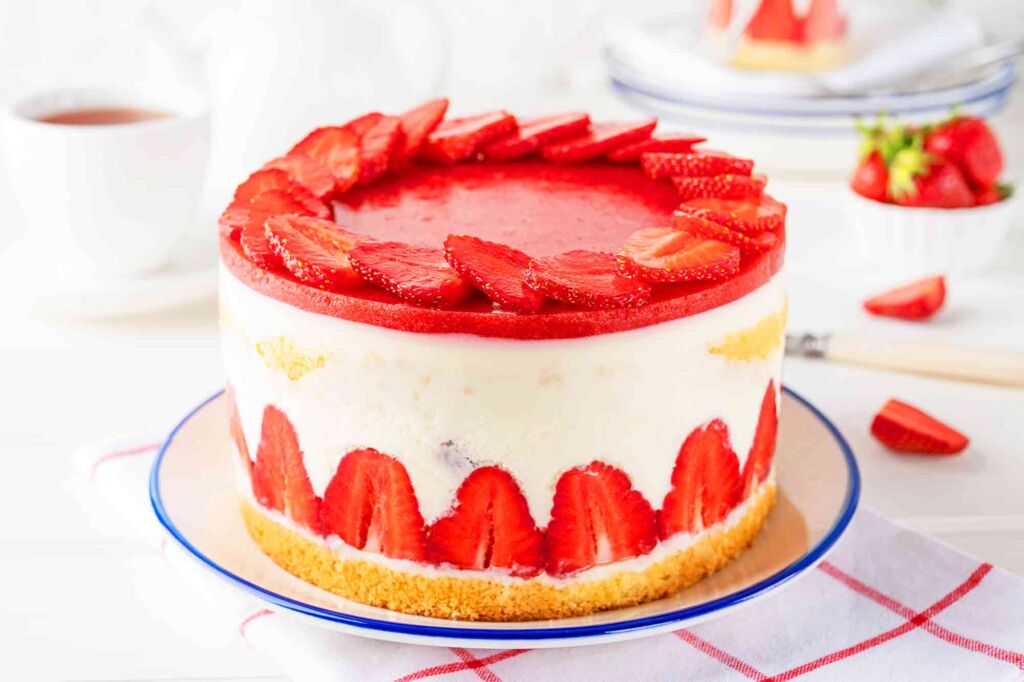 The first recorded recipe for a fraisier cake appears in the 1844 cookbook "Le Livre de Cuisine," by Alexandre Viard. This recipe calls for a simple sponge cake filled with whipped cream and fresh strawberries. Since then, the fraisier cake has evolved and there are now many variations of the recipe, with some versions including additional ingredients such as pastry cream or fruit compote.
Instructions
Make the sponge cake for the fraisier cake

Prepare the sponge cake according to the recipe instructions and allow it to cool completely.

Slice the sponge cake in half horizontally to create two layers.
Place one half of the cake on the bottom of a cake pan or platter.

Create a border from half strawberries around the edge of the pan, with the cutted side out.

Arrange some sliced strawberries on top of the bottom layer of sponge cake. Spread the whipped cream over the strawberries to cover them completely.

Place the top layer of sponge cake on top of the whipped cream.

If using apricot jam, heat it in a small saucepan until it becomes liquid. (to be lukewarm, not hot) Pour or brush to the top of the cake, the apricot jam will help to seal in the moisture.

Decorate the top of the cake with sliced strawberries and/or a dusting of icing' sugar, if desired.

Chill the fraisier cake in the refrigerator for at least 1 hour to allow the whipped cream to set.

Enjoy, Good Appetite!