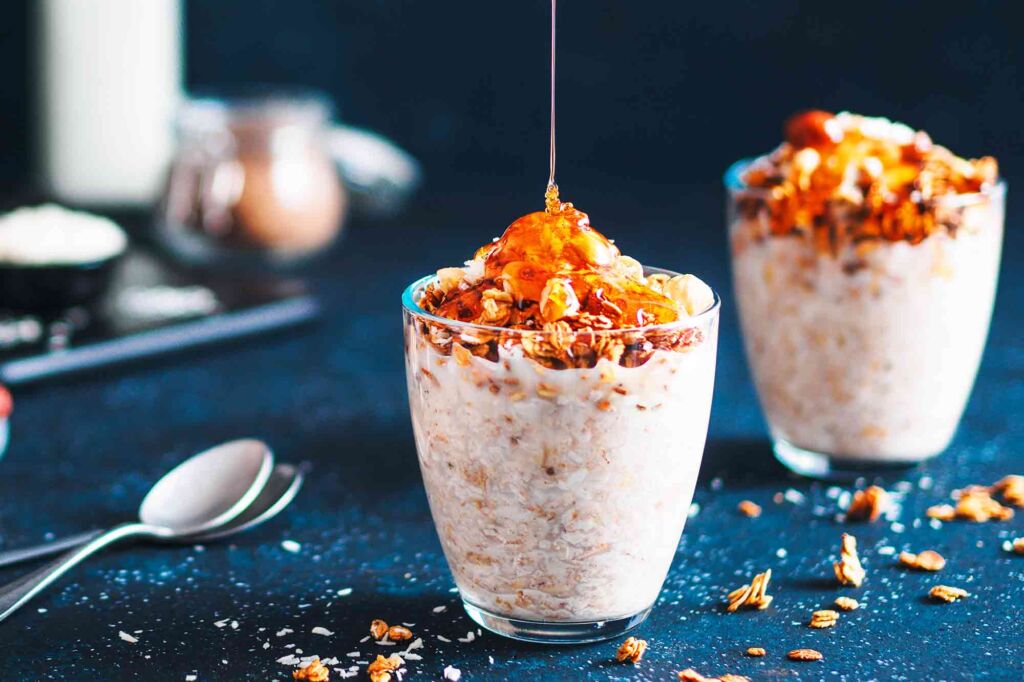 Jump to recipe
Gingerbread Coconut Overnight Oats
Start your day with a delicious and nutritious breakfast with Gingerbread Coconut Overnight Oats! Perfect blend of gingerbread spices, coconut, and oats, gluten-free and vegan.
Gingerbread Coconut Overnight Oats are a tasty and nutritious breakfast choice that merges the warm spices of gingerbread with the creamy texture of coconut and the wholesome goodness of oats.
Ideal for those following a gluten-free or vegan diet, this meal features gingerbread spices that add a cozy touch to the oats, while coconut contributes a touch of sweetness and richness.
Preparation is simple: just mix oats, coconut milk, and spices in a jar, let it sit in the refrigerator overnight, and wake up to a ready-to-eat breakfast that is both delightful and nourishing.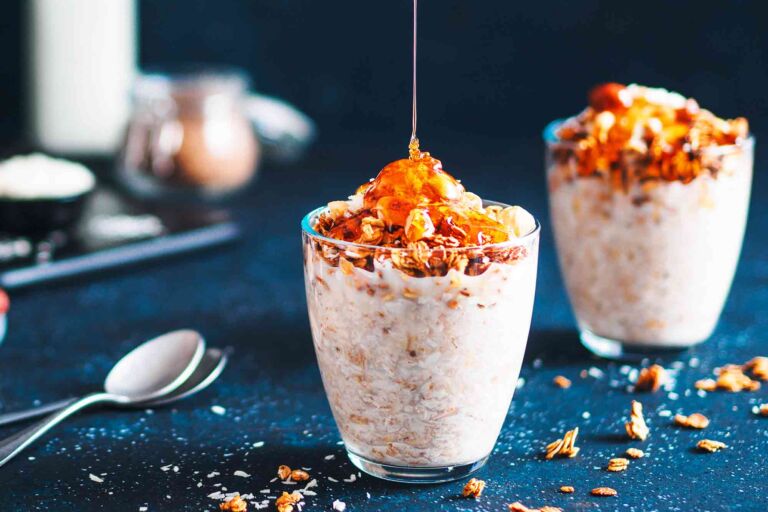 Gingerbread Coconut Overnight Oats
| Prep time | Cook Time | Rest Time | Total Time |
| --- | --- | --- | --- |
| 5 min | | 300 min | 305 min |
Servings: 1 person
Calories: 250kcal
The history behind this breakfast is unclear. However, overnight oats recipes have been a trend for several years due to their convenience and health benefits.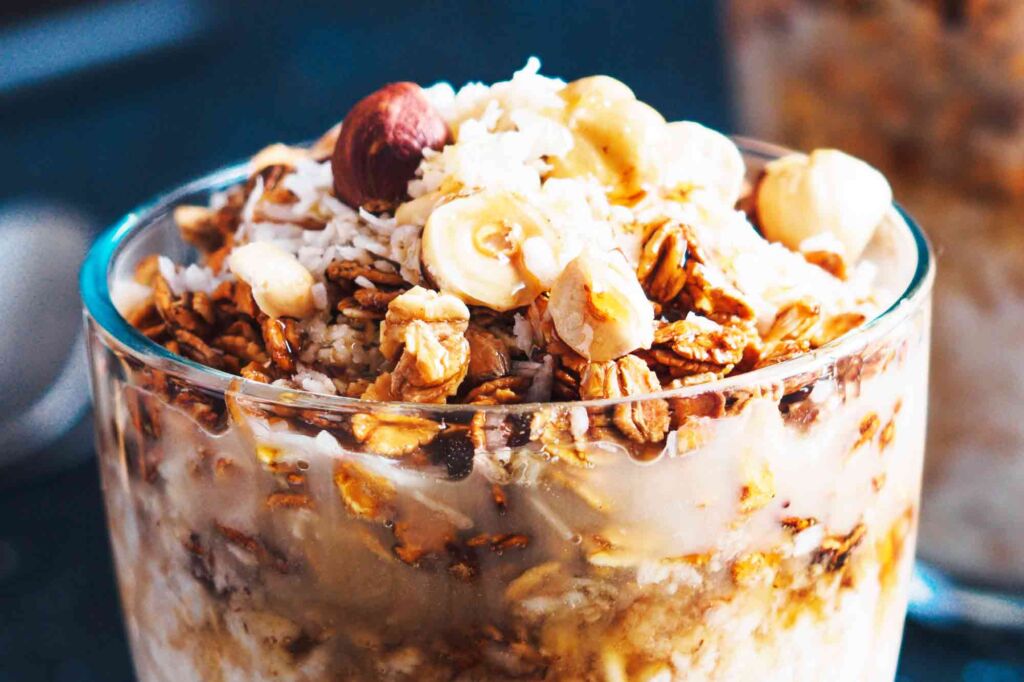 It is thought that they originated in the US and have since become popular globally. Gingerbread Coconut Overnight Oats, like most overnight oats, are made by mixing oats, milk, and other ingredients in a jar and letting it sit in the fridge overnight. This results in soft, ready-to-eat oats for a quick and healthy breakfast.
The unique combination of gingerbread spices and coconut in this recipe is likely added for extra flavor and nutrition compared to traditional overnight oats.
Instructions
In a small jar or container, mix together the oats, coconut milk, molasses, maple syrup, cinnamon, ginger, cloves, and nutmeg.

Stir in the shredded coconut.

Cover and refrigerate overnight (or for at least 4 hours).

In the morning, give the oats a good stir and adjust the sweetness to taste.

Serve in a bowl and top with whipped cream if desired.

Enjoy, Good Appetite!