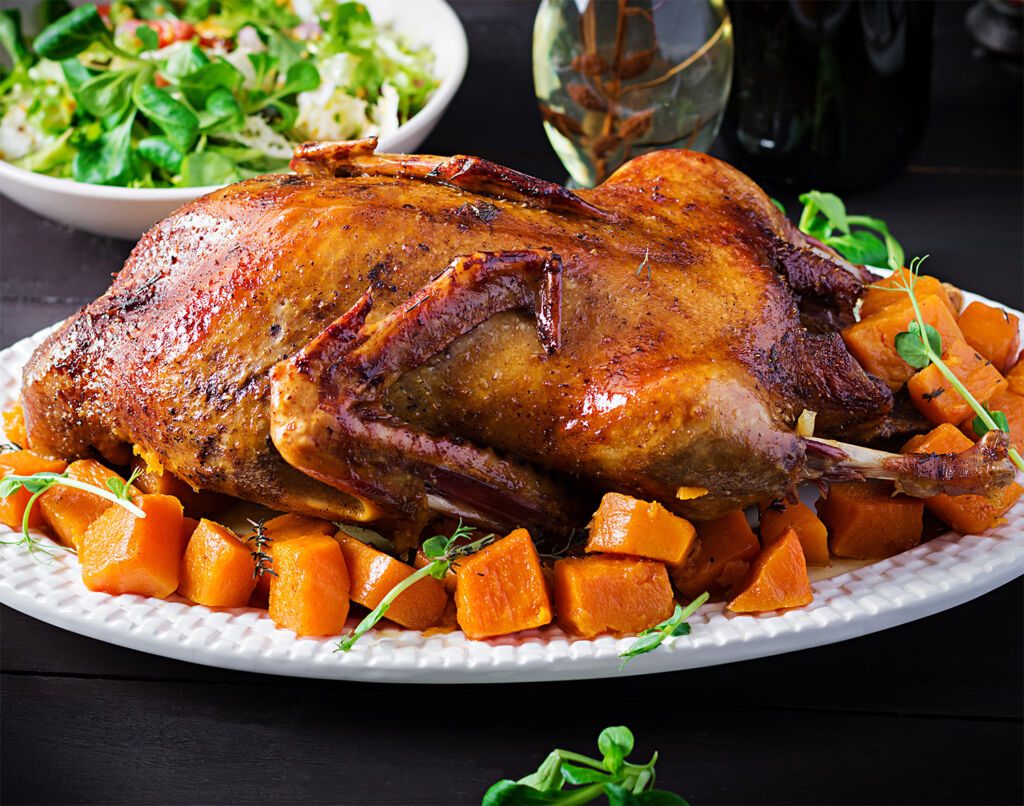 Jump to recipe
Goose With Mustard And Apple Glaze
Follow all the steps to get a really tasty, crispy Christmas wonderful dish.
The goose is an important bird and requires respect. It cannot be cooked on the run. But if you follow all the rules, you get a wonderful meal.
Dears, a meat so fine, juicy, soft and tasty my mouth has never tasted! A goose can be a real delight, if you keep in mind a few requirements: choose a fatty bird, season it and leave it to cool overnight in the refrigerator, then roast it until the meat is done and just finish browning it.

Believe me, it is a dish that will be a real culinary spectacle whenever you serve it and it will not be easily forgotten!
But… a little temperance, the goose is still fat and caloric (like everything that is good, very good, divine)!
Goose With Mustard And Apple Glaze
| Prep time | Cook Time | Rest Time | Total Time |
| --- | --- | --- | --- |
| 4320 min | 180 min | 20 min | 4520 min |
Servings: 6 person
Calories: 1342kcal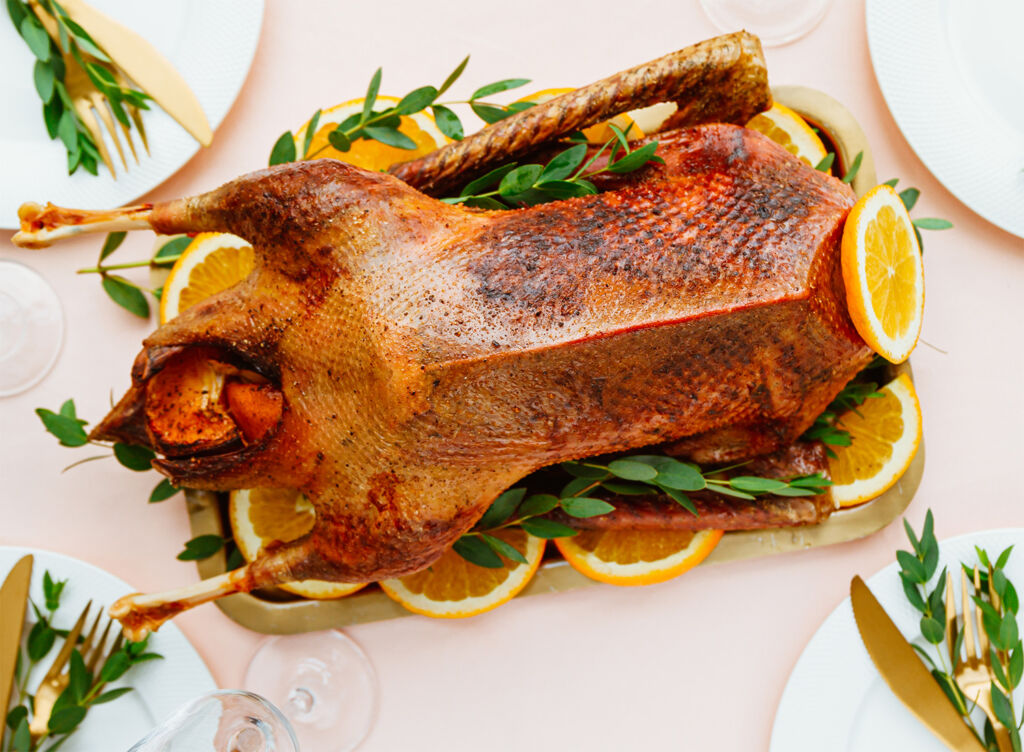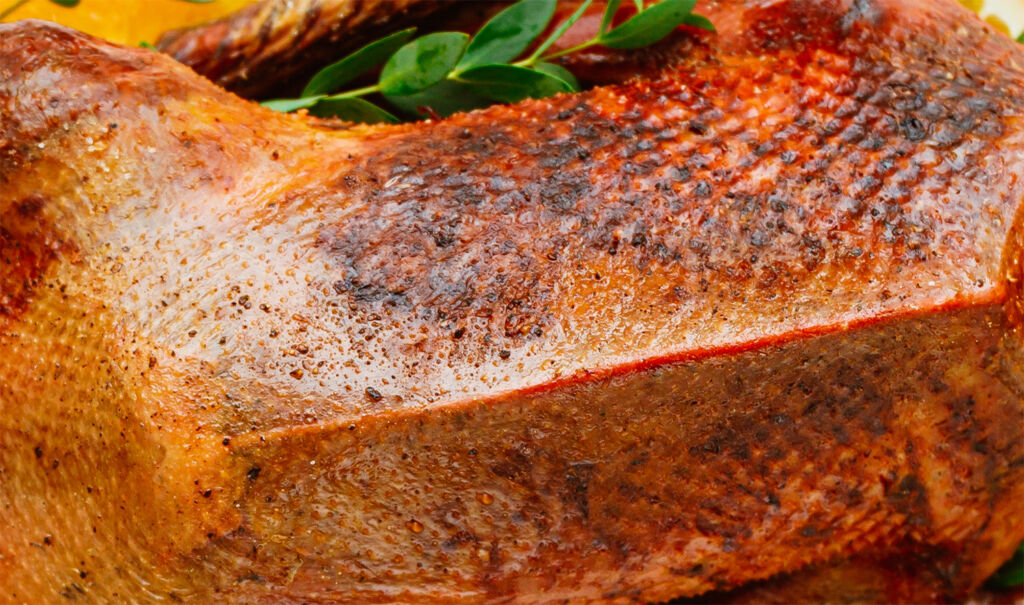 Instructions
Rub goose inside and out with salt and pepper. Leave in the refrigerator for 3 days.

Preheat oven to 220°C  (428 °F).
Place the thyme sprigs, the onion and the carrot  cut in half inside the goose. Cut the apples in half, core them and drizzle with lemon juice.

Tie the legs. Place the goose, breast-side down on a wire rack on a high-rimmed baking tin and place in the oven.

Pour some hot water into the baking tray to prevent grease dripping from the goose from burning. Roast for 15 minutes and then lower the oven temperature to 160° C (320°F).
Gently flip the goose with breast side up and continue cooking for 40 minutes for every kilogram of weight.
Spread the goose with fat every 20 minutes.

For the glaze, combine honey, mustard, apple juice in a saucepan and bring to a boil, then season with salt and pepper. Boil until thick, approx 10 minutes.

Spread the goose with the glaze for the first time after 30 minutes, keep continue until the end of roasting, and grease also every 10 minutes.

Place the apples around the goose for approx 30 minutes, until cooked. Take out the finished goose from oven, remove onion and carrots. Spread apples around and cover with foil and let it rest for 10 minutes.

Serve with your favourite side dish. This goose will be the star of your Christmas festive table  for sure.

Enjoy, Good Appetite!