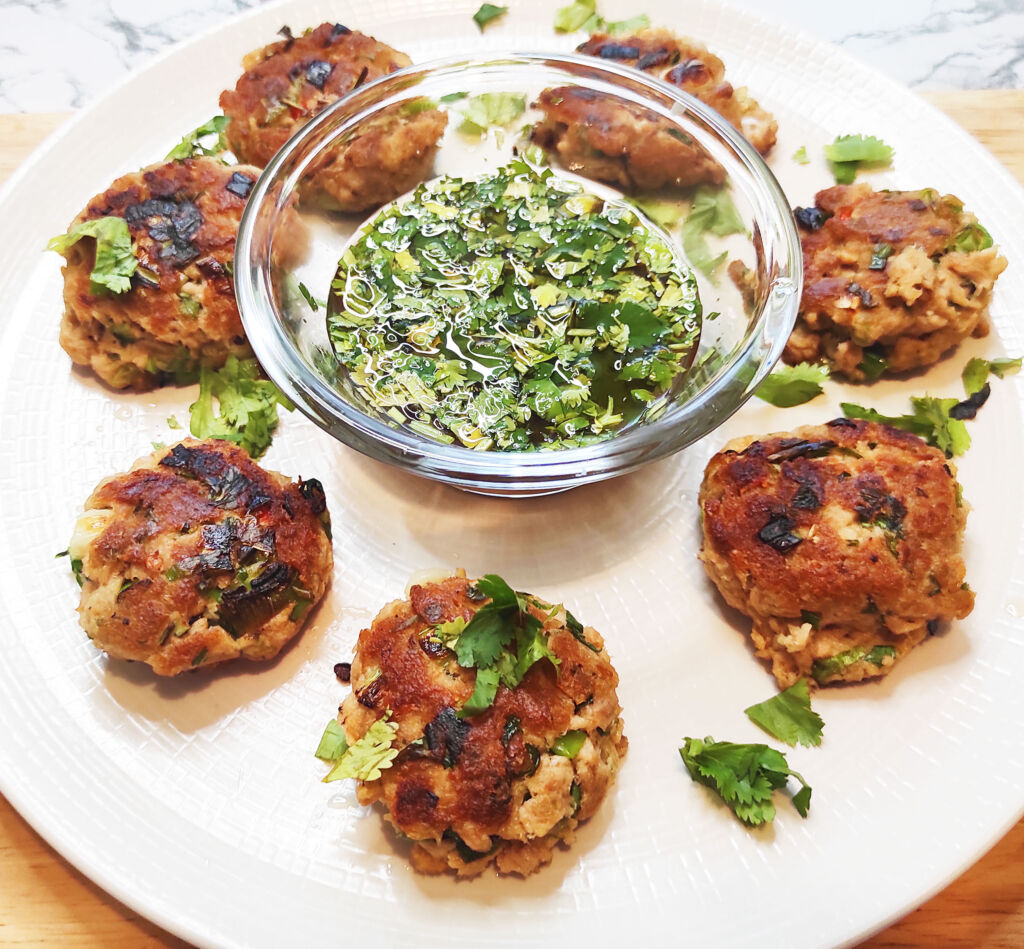 Jump to video
Jump to recipe
We Made Gordon Ramsay's Fish Cake (Video)
It can be fun to just watch a video of Gordon Ramsay cooking. Anything. In this case, a fish cake.
How to prepare this recipe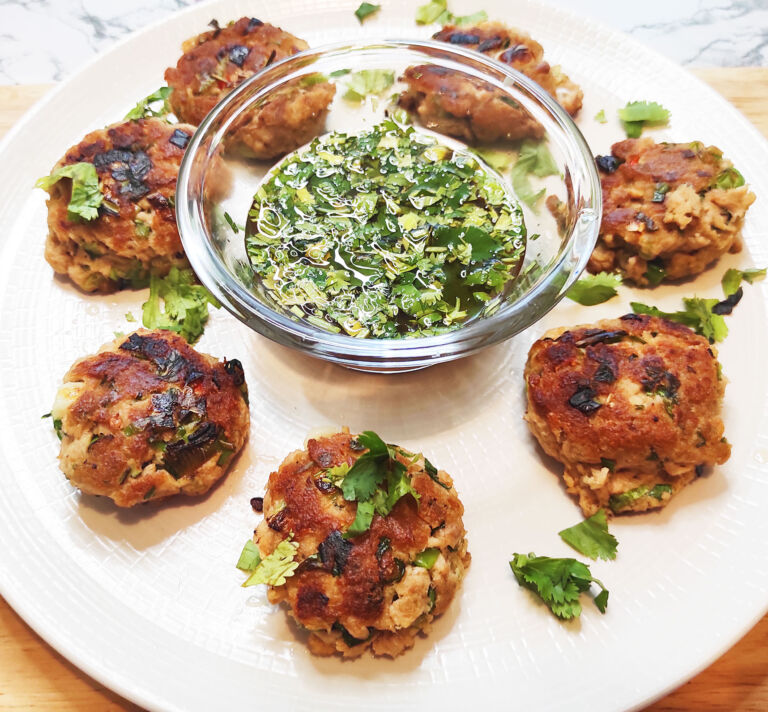 We Made Gordon Ramsay's Fish Cake (Video)
| Prep time | Cook Time | Rest Time | Total Time |
| --- | --- | --- | --- |
| 15 min | 45 min | - | 60 min |
Servings: 4 person
Calories: 202kcal
If you feel like it, feel free to peek a trick or two away from the professional chef and even try the divine tricks today as we do in this recipe 🙂
Instructions
Drain the tuna into a sieve.
Slice the chestnut nice and thin, then peel and grate the ginger.
Add the chestnut and ginger to the tuna and mix.

Slice 4 spring onions and add to the tuna.
Chop the coriander and add to the tuna.

Remove the seeds from chilli to reduce its heat, and add to tuna.
Add the fish sauce, egg, salt and pepper.
Mix and make the cakes.

Cook on both sides in hot oil, then set aside.

Make the dipping sauce.
Mix all the dip ingredients, and add the chopped coriander also.

Enjoy! Good Appetite!