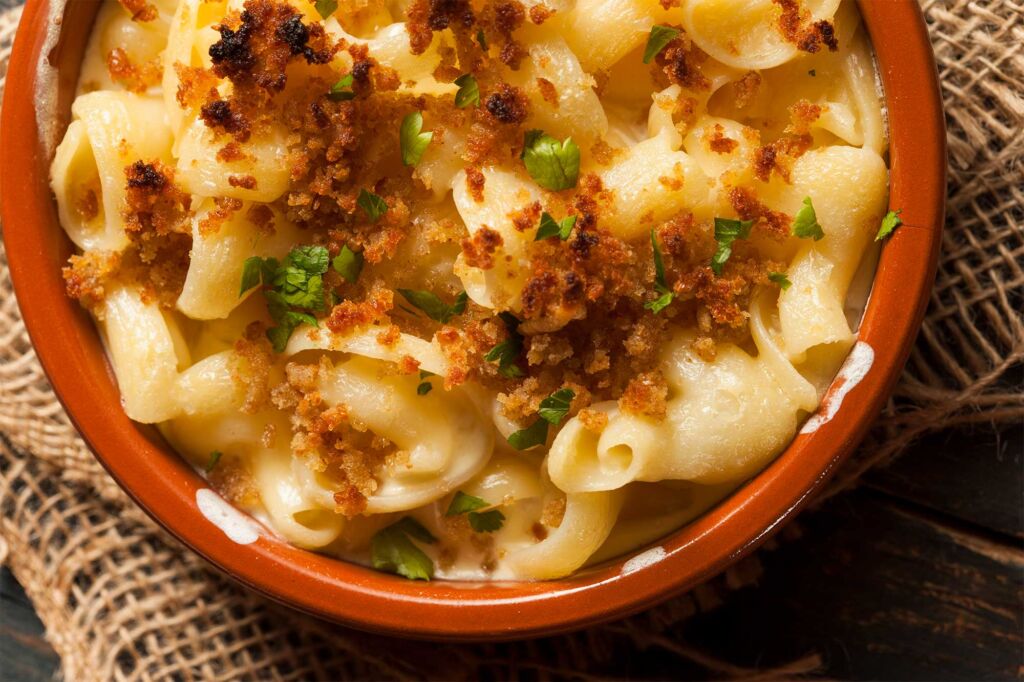 Jump to video
Jump to recipe
Gordon Ramsay's Mac and Cheese (Video)
Incredible how tasty is this food. For sure Will Blow Your Mind 😃
How to prepare this recipe
We wanted to make a Mac and Cheese with a twist… So we found Gordon Ramsay's recipe, and in this dish the twist is the…cauliflower. We had never tried Gordon's version of Mac & Cheese, so here we go!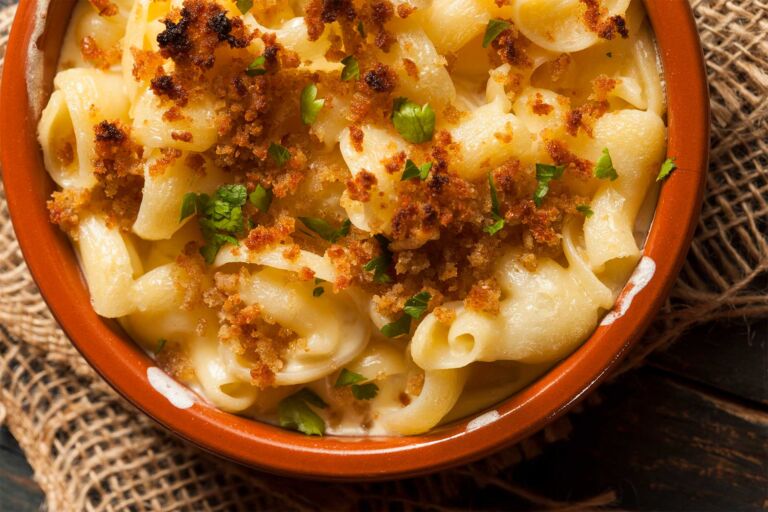 Gordon Ramsay's Mac and Cheese (Video)
| Prep time | Cook Time | Rest Time | Total Time |
| --- | --- | --- | --- |
| 20 min | 20 min | - | 40 min |
Servings: 2 person
Calories: 210kcal
Being on a budget doesn't mean you have to cut corners. Pasta, in this case macaroni, can be elevated with little effort to create a comforting meal.
This recipe is turned out to be a easy homemade mac and cheese recipe. Creamy, cheesy, rich and super delicious macaroni and cheese recipe in our opinion 🙂
Instructions
Bring well salted water to the boil, for cooking the cauliflower florets.
Add the cauliflower and cook for 4–5 minutes until tender. Drain well.

Add the macaroni into the boiling salted water and cook according to packet instructions.
Drain, wash under cold, running water and drain again.
Mix the cauliflower, macaroni with a few knobs of butter together.

Preheat the oven to 210 °C  (450 °F)
Melt the 30g butter in a pan, and stir with the flour and mustard powder to make a roux.
Gradually add the milk, stirring continuously with a balloon whisk until the mixture will be smooth.
Bring to the boil over a low heat, whisking constantly, until the mixture thickens.
Season well with cayenne pepper and sea salt to taste.

Mix the three cheeses together and stir half into the white sauce.
Mix well until the cheese has melted and the sauce is smooth again.
Add the macaroni and cauliflower to the sauce and mix well to coat. Spread the mixture into heat resistant dish.

Mix the remaining cheeses with the breadcrumbs and thyme leaves.
Sprinkle over the top of the macaroni and cauliflower mixture.
Bake for about 15 to 20 minutes until the topping is golden and crisp.
Serve immediately.

Good Appetite!