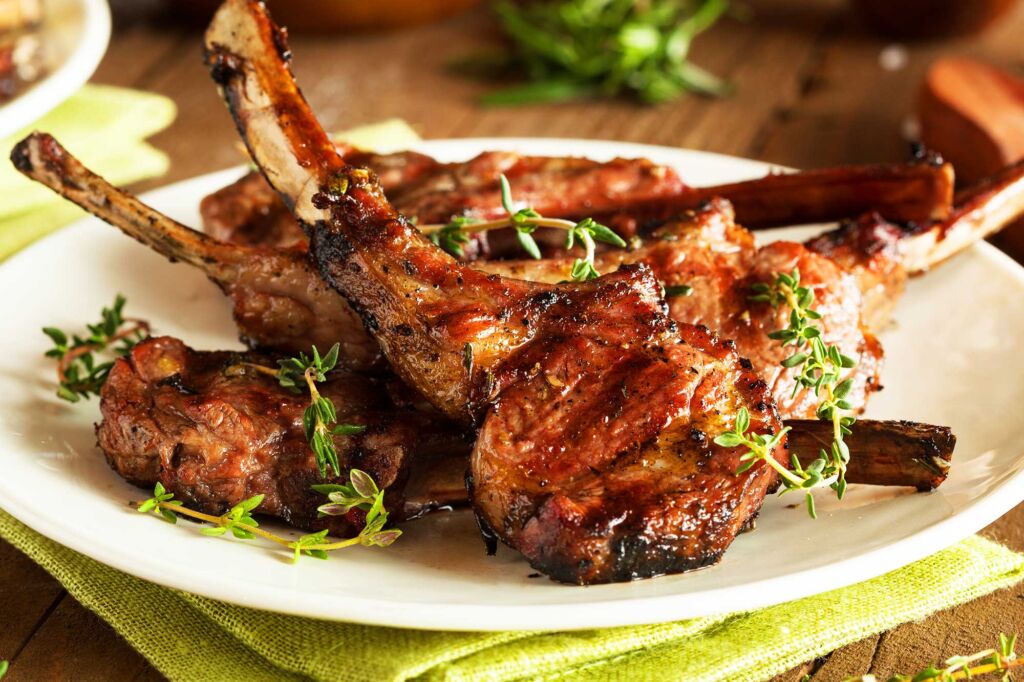 Jump to recipe
Greek Lamb Chops Recipe
The secret of this dish - It is true that when you buy a good piece of lamb chops, there are endless alternatives on how to cook it!
In many restaurants you will find lamb chops as a "French cut", where the top of the bone has been cleaned of meat and fat and is exposed for better presentation.
Greeks, of course, prefer the classic lamb chops. 
Most Greek recipes include lamb chops that are cut small and bring out all their flavor. 
The lamb chops include all sides of the lamb and can be purchased and served either single or double if they are too small.
POPULAR RIGHT NOW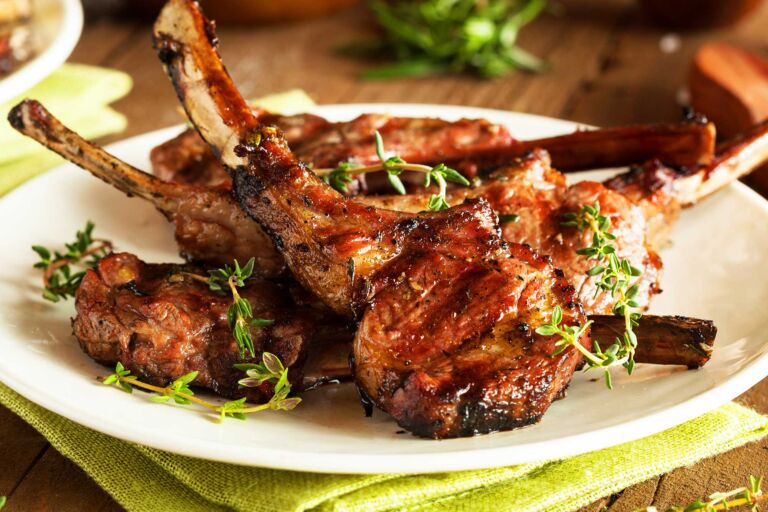 Greek Lamb Chops Recipe
| Prep time | Cook Time | Rest Time | Total Time |
| --- | --- | --- | --- |
| 30 min | 20 min | 5 min | 35 min |
Servings: 3 person
Calories: 106kcal
Fried Lamb Chops – The Taste Is In The Marinade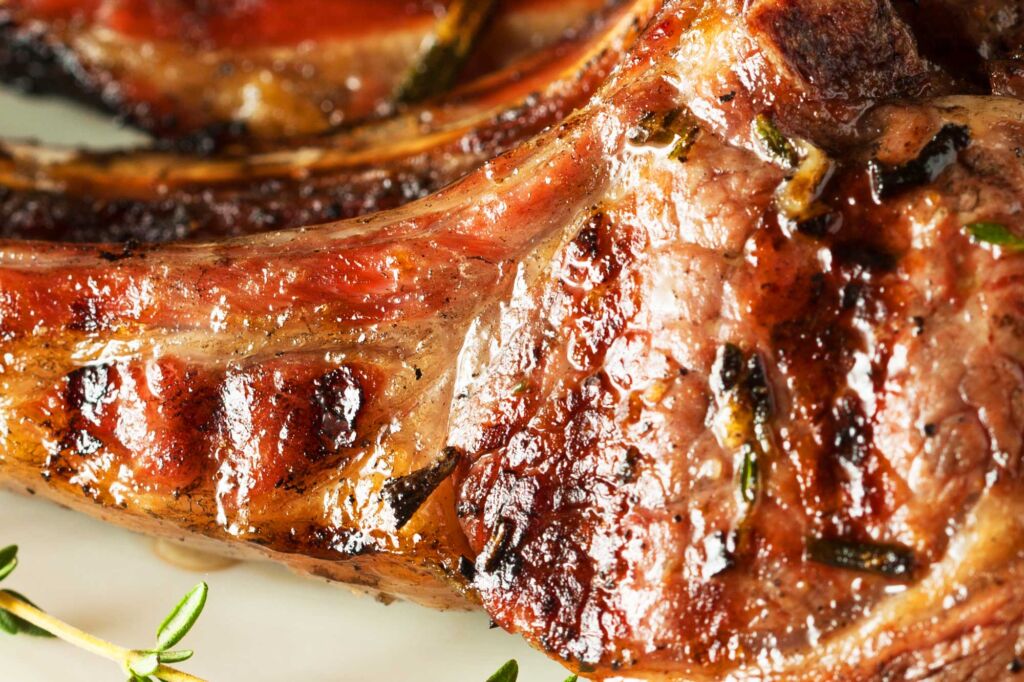 Of course, the best option is to grill the lamb chops, to make them crispy and smoky. But they also become very tasty on a grill or in the oven, if you do not have the time or space for a barbecue.
The cooking time depends on how well cooked you like the lamb to be. Many people do not particularly like the rare done meat, so in most taverns you will be served well-done lamb chops.
Traditionally, the ribs are marinated in olive oil, mustard, garlic, fresh thyme, lemon zest and peppercorns.
Add salt and freshly ground pepper and at the end a little lemon juice and oregano. Just delicious!
Serve these delicious fried lamb chops with potatoes, along with a refreshing village salad and tzatziki.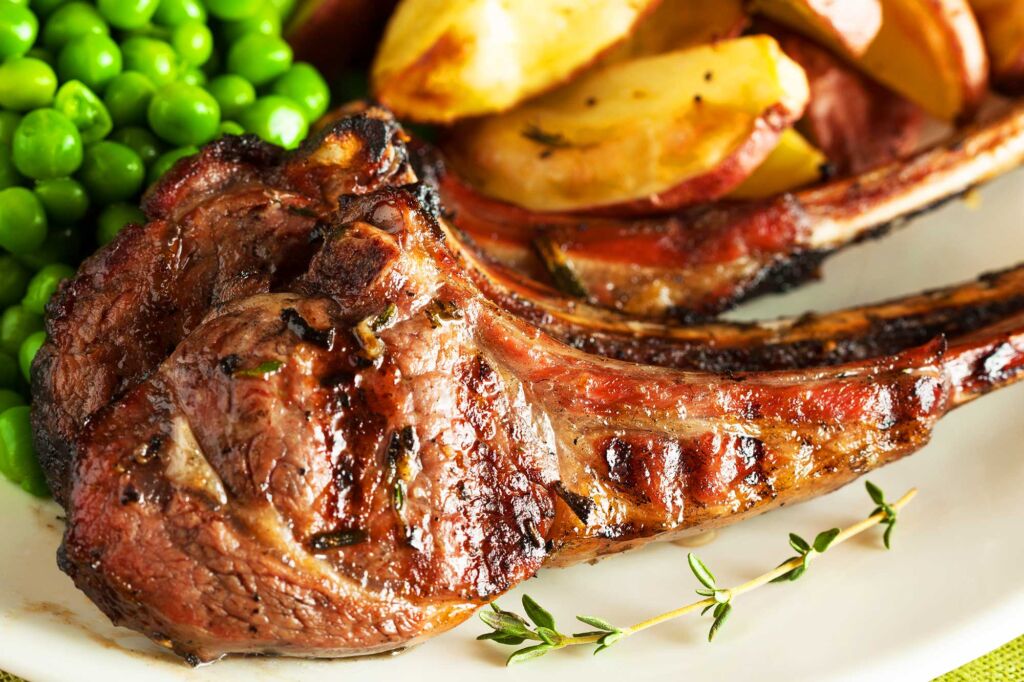 Instructions
Pat dry chops with paper towels and discard any shards or bone fragments.

In a small jug combine all of the ingredients.

Place the lamb meat in a large baking dish, and pour the marinade over them, rubbing it in.

Cover with plastic wrap and marinate for 30 minutes, or even better overnight in the fridge for a deeper flavour, turning the lamb meat occasionally.

Before frying, let lamb meat sit at room temp for at list 30 minutes.

Heat the oil in a pan over high heat until it begins to smoke.

If is possible use a cast iron or grill plate for frying, for better result.

Fry or grill the lamb in two batches for 3-4 minutes per side, depending on thickness, until done to taste.

Allow for a 5-minute rest before serving.

For extra flavour, and if you like, sprinkle with a little extra dried oregano and lemon juice.

Enjoy, Good Appetite!