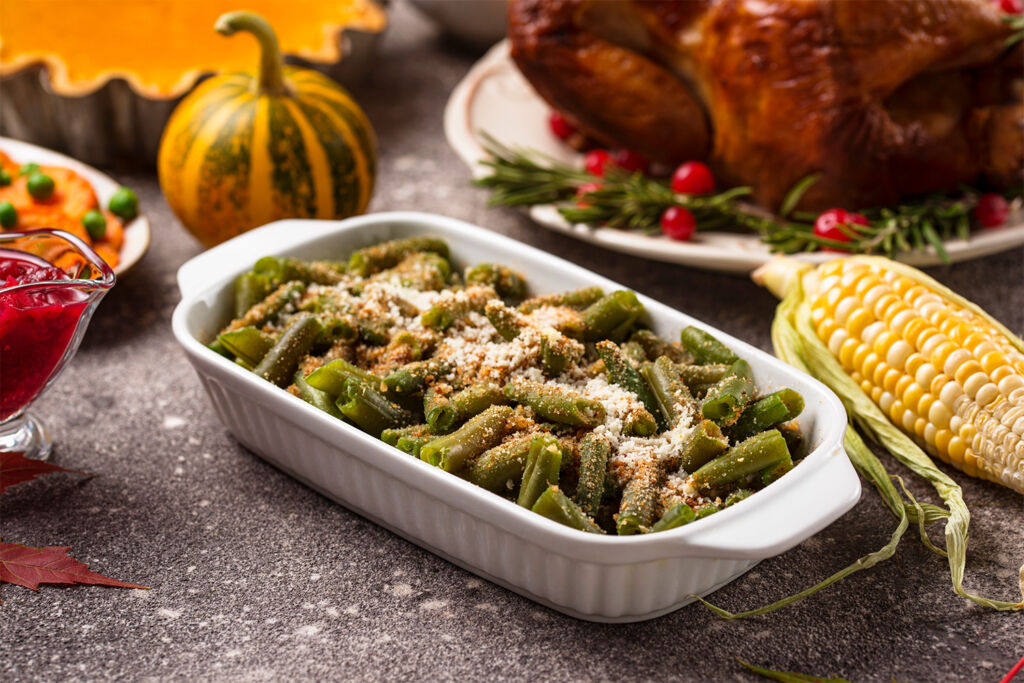 Jump to recipe
Green Bean Casserole
Make this easy green bean and mushroom casserole as a side for Thanksgiving to accompany the turkey :-)
Prayers of thanks and special thanksgiving ceremonies are common among almost all religions after harvests and at other times.
The Thanksgiving holiday's history in North America is rooted in English traditions dating from the Protestant Reformation. It also has aspects of a harvest festival, even though the harvest in New England occurs well before the late-November date on which the modern Thanksgiving holiday is celebrated.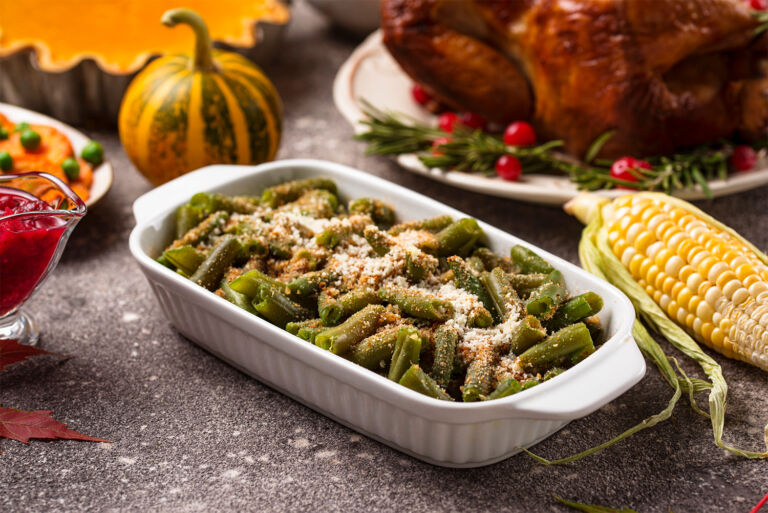 Green Bean Casserole
| Prep time | Cook Time | Rest Time | Total Time |
| --- | --- | --- | --- |
| 10 min | 60 min | - | 70 min |
Servings: 6 person
Calories: 308kcal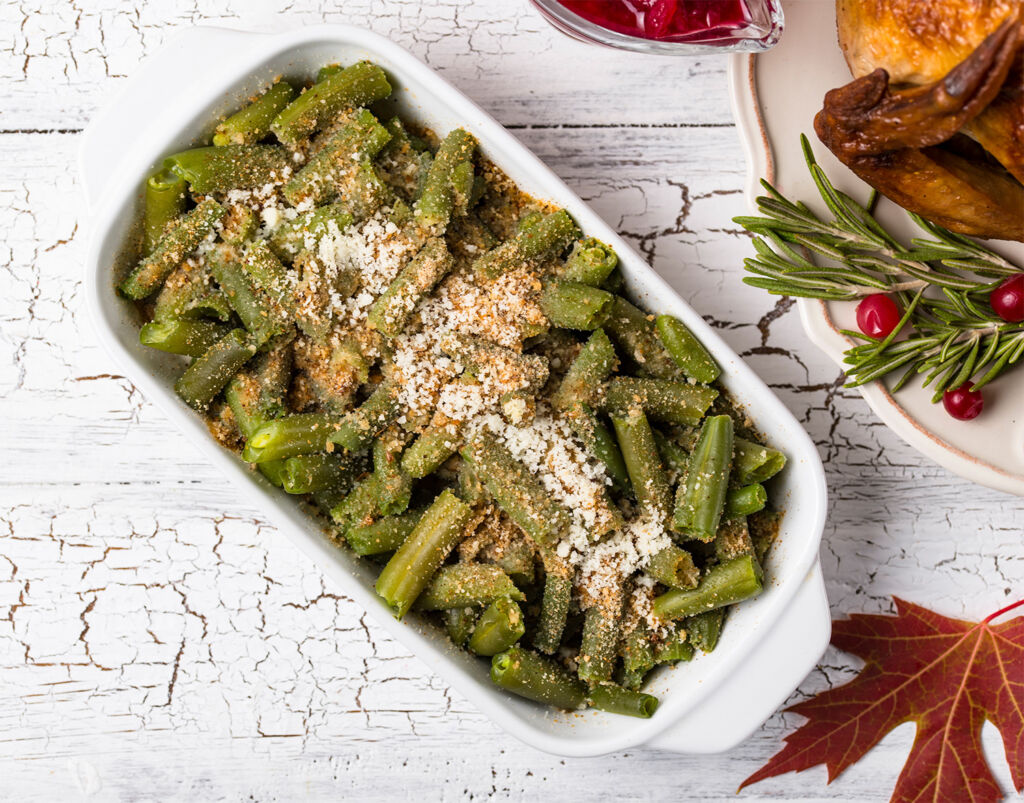 Instructions
Chop the mushrooms to the desired size.
Meanwhile heat 1 tbls butter and the oil together in a large pan.
Fry the chopped mushrooms for approx 10-15 mins or until golden.

Trim the green beans.
Stir in the trimmed green beans into the pan with mushrooms and cook for another approx 3-4 mins until the beans turn bright green.
Scoop the mixture out onto a plate.

Meanwhile heat the oven to 200°C  (392 °F) or gas 6.
Melt the remaining butter in the pan. Add the flour to the foaming butter, and stir until you get a golden brown paste.
Add then the milk, continually stirring until you get a smooth, thick white sauce.
Season with salt and grounded black pepper.
Stir the beans and mushrooms mix into the white sauce.

Peel and slice the onion. Pour a few drops oil into a ovenproof  dish. Place on the bottom the sliced onions.
Scatter the mushroom and bean mix over the onion slices, mix a little, then bake for 20-30 mins until bubbling and golden.

Enjoy, Good Appetite!

Tip: Cover if the onions brown too quickly.