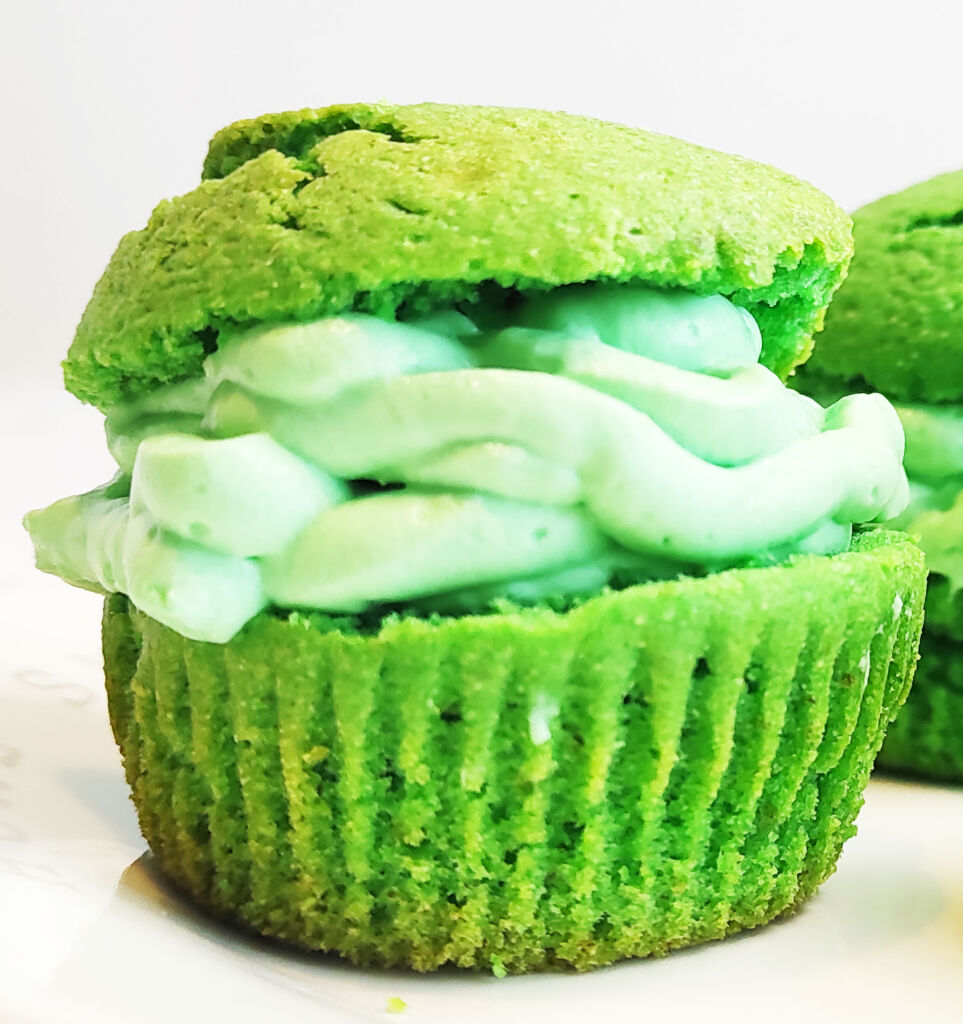 Jump to video
Jump to recipe
Green Cupcake Recipe (Video)
Green. Green is the color of St. Patrick's Day. So today is green recipe day :-) I am too excited about this muffin recipe to wait until St. Patrick's Day!
How to prepare this recipe
Looking for a treat that's great for school lunches, St. Patrick's Day parties, or just as a fun and delicious dessert? Look no further than our cupcake recipe!
These cupcakes are both delicious and easy to make, making them perfect for any occasion where you want to add a bit of color to your dessert. Whether it's St. Patrick's Day or Earth Day, these cupcakes are sure to be a hit.
So why not celebrate your favorite Irish holiday by making and enjoying these scrumptious cupcakes with your loved ones? Get creative with the little ones and decorate them with green frosting to really get in the spirit of wearing green.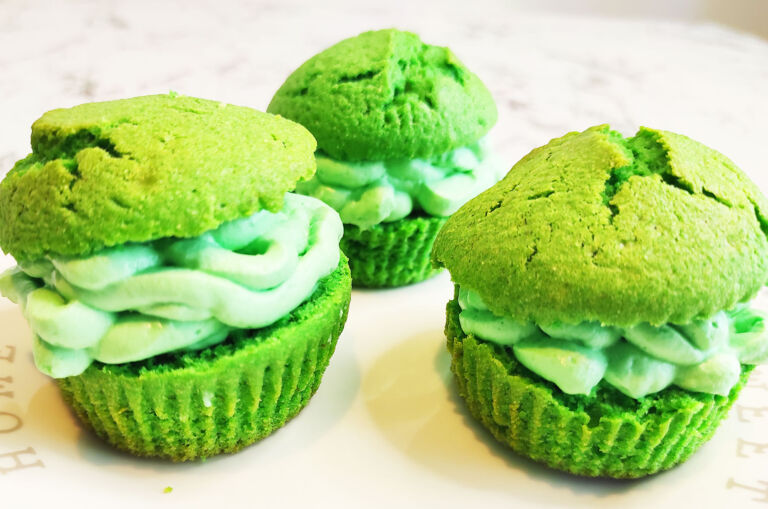 Green Cupcake Recipe (Video)
| Prep time | Cook Time | Rest Time | Total Time |
| --- | --- | --- | --- |
| 25 min | 20 min | - | 45 min |
Servings: 12 person
Calories: 258kcal
Every year on March 17th,
people around the world celebrate St. Patrick's Day, a cultural and religious holiday that honors Saint Patrick, the patron saint of Ireland who is credited with bringing Christianity to the country. The holiday is widely observed in Ireland, where it's a public holiday, as well as in other countries with large Irish populations.
The day is typically associated with green attire, shamrocks, and parades, and serves as an occasion for people to gather and celebrate Irish culture, heritage, and traditions. Festivities often include parades, parties, and traditional Irish food and drinks such as corned beef, cabbage, and beer.
In recent years, there has been an increased focus on celebrating St. Patrick's Day in a more inclusive and respectful manner that acknowledges the diversity of Irish culture and history. This shift has led some celebrations to move away from caricatures and stereotypes of Irish people, and instead highlight the accomplishments and contributions of the Irish diaspora around the world.
Instructions
Separate the eggs,

and beat the whites until fluffy.
When is almost done, add the sugar and keep beating.

Add the egg yolks to the mixture and keep beating.
Add the butter and combine well.

Add the semolina and milk, then mix.

Add the flour and baking powder through a sieve, then mix well.

Add the vanilla, food colorant, and incorporate.

Bake for 15 to 20 minutes in 180 °C  (356 °F) preheated oven.

Meanwhile make the frosting.
Whip the double cream with sugar. Add the mascarpone, green colorant, then whisk.

Cut the muffins in half and fill with frosting.

Enjoy, Good Appetite!