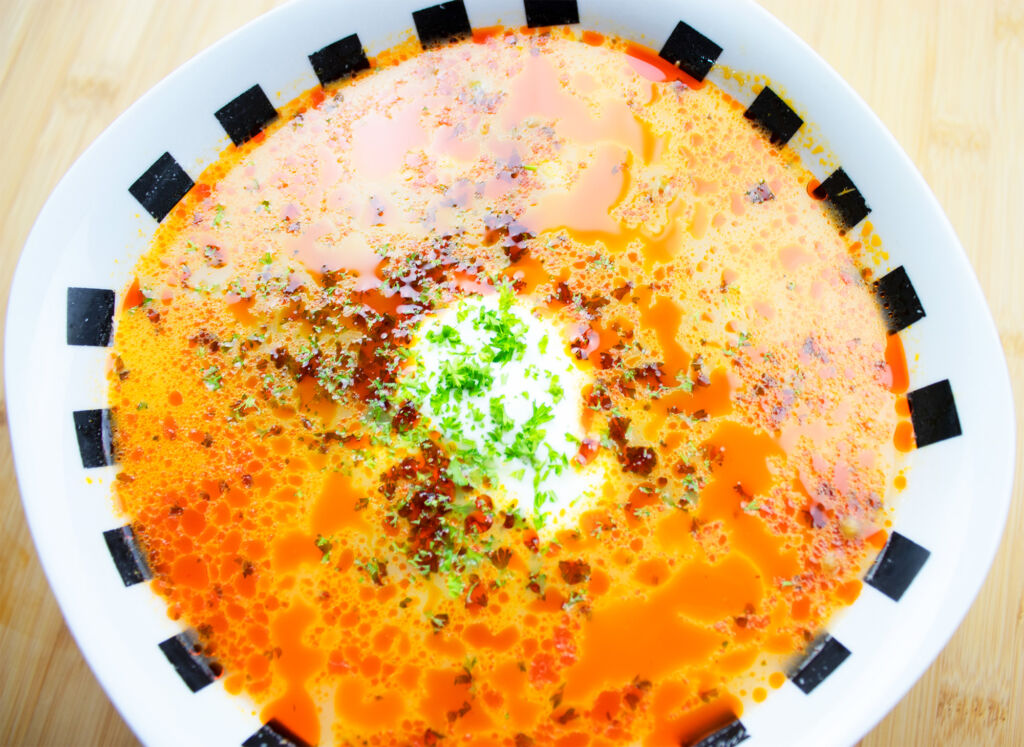 Jump to video
Jump to recipe
Green Pea Soup With Dumplings (Video)
I love soups since I was a child, especially the classic, more Hungarian versions.
How to prepare this recipe
This is how one of my favorites was born, the green pea soup, which is creamy, made with dumplings (Hungarian nokedli). It is perfect on weekdays as well, just like on a big, family, Sunday lunch. It's ready in half an hour!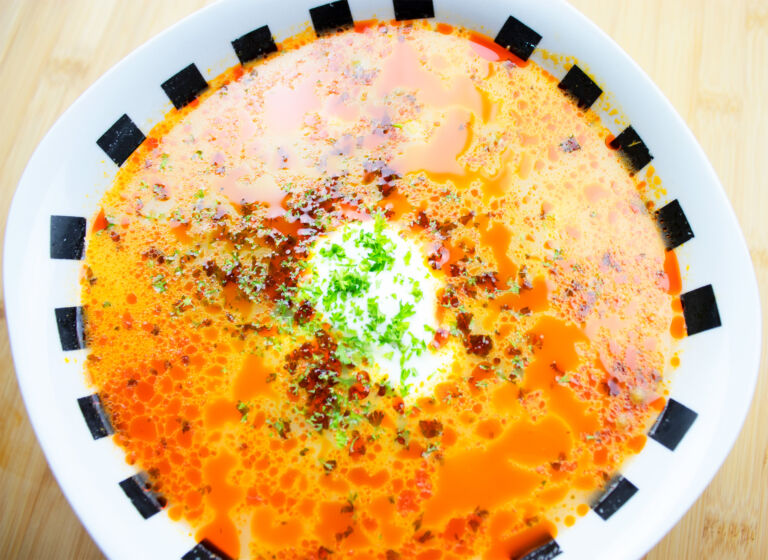 Green Pea Soup With Dumplings (Video)
| Prep time | Cook Time | Rest Time | Total Time |
| --- | --- | --- | --- |
| 10 min | 20 min | - | 30 min |
Servings: 6 person
Calories: 580kcal
For us, our family, green pea
is one of the most popular ingredient, even in cream soups, pottages or stews. I think the soups are what I, we like the most.
Of course, in season, freshly harvested peas are the best, but luckily green pea are one of the few vegetables that is very good quality and sweet even if is frozen.
The secret of a good soup dumplings (Nokedli) Dumplings (nokedli) is an indispensable element of this soup, but is not quite made the way is for garnish. The more water is in the dough, the more juice it will take from the soup.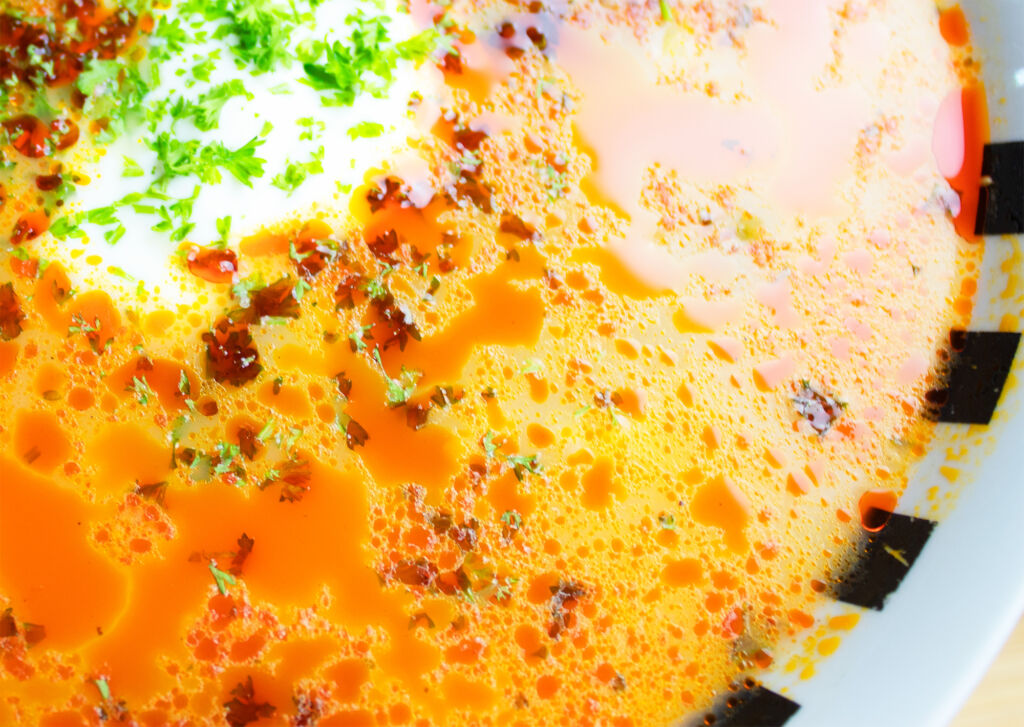 Tip: So, add less water and more eggs to the dumplings (nokedli) that is made for soups, otherwise the dumplings will absorb the soup juice.
Ingredients
For Soup
For Dumplings (Nokedli)
Instructions
Heat the oil in a pot of suitable size and add the grated garlic.

Stir, and add the paprika powder or paste.

Keep stirring, then season with salt and pepper.

Add flour, stir, then add the green peas. Keep stirring.

Cover with water and stir.
Cover the pot with a lid, and cook until green peas are totally cooked.

Meanwhile make the dumplings.
Combine egg, flour, salt, pepper and water until no lumps.

Shape the nokedli on to the soup with nokedli maker. (If you don't have, you can make with a teaspoon)

The nokedli is done when they are floating on top of the soup. Approx 4 minutes.

Enjoy, Good Appetite!