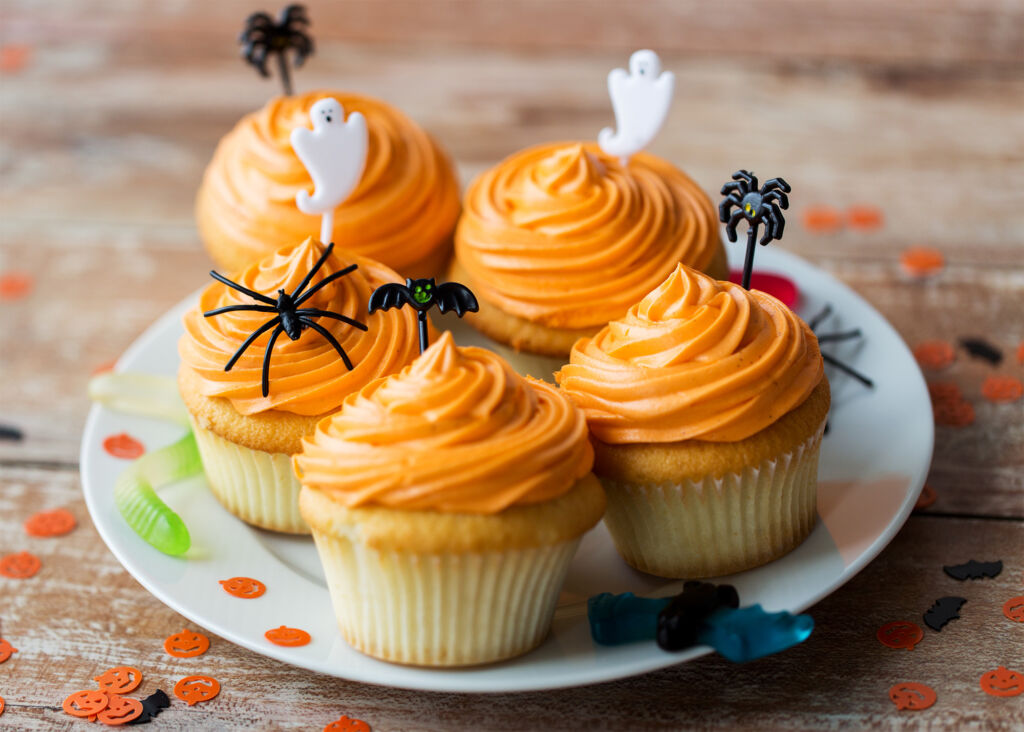 Jump to recipe
Halloween Cupcakes With Pumpkin
Cupcakes for the occasion of the Halloween Party. How do you spend Halloween? I'd say start with some cupcakes :-)
Halloween is just a week away, and because pumpkin is in high demand these days, I thought I might use it in a cupcake recipe, how about some Halloween pumpkin cupcakes?
This time, the muffins with baked pumpkin also contain cinnamon, and the dessert is delicious. I recommend these muffins, especially for the little ones.
I used a pumpkin for pie (attention: not from the round and yellow one, used for decorations), which I peeled and grated. I bought a 3 kg pumpkin, about half of which can be used for cooking, the other half being peeled.
For these cupcakes I used only 300g of pumpkin, so I have enough left for a future recipe, which I keep in the freezer.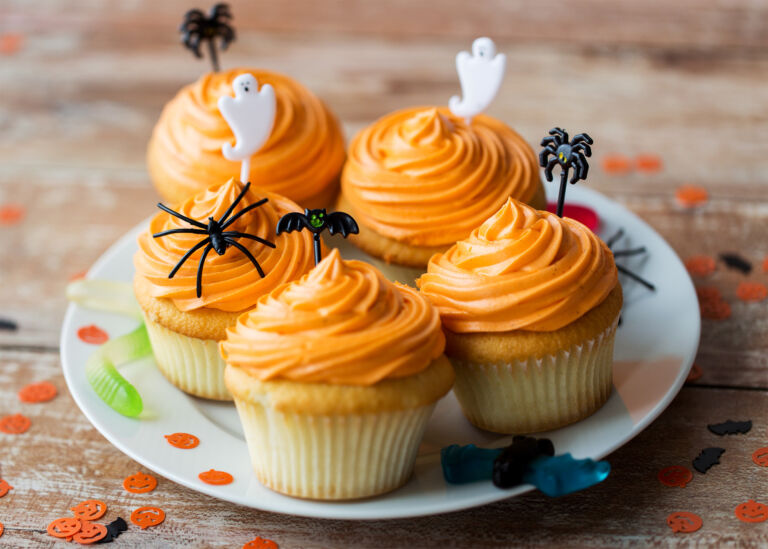 Halloween Cupcakes With Pumpkin
| Prep time | Cook Time | Rest Time | Total Time |
| --- | --- | --- | --- |
| 65 min | 20 min | - | 85 min |
Servings: 12 person
Calories: 490kcal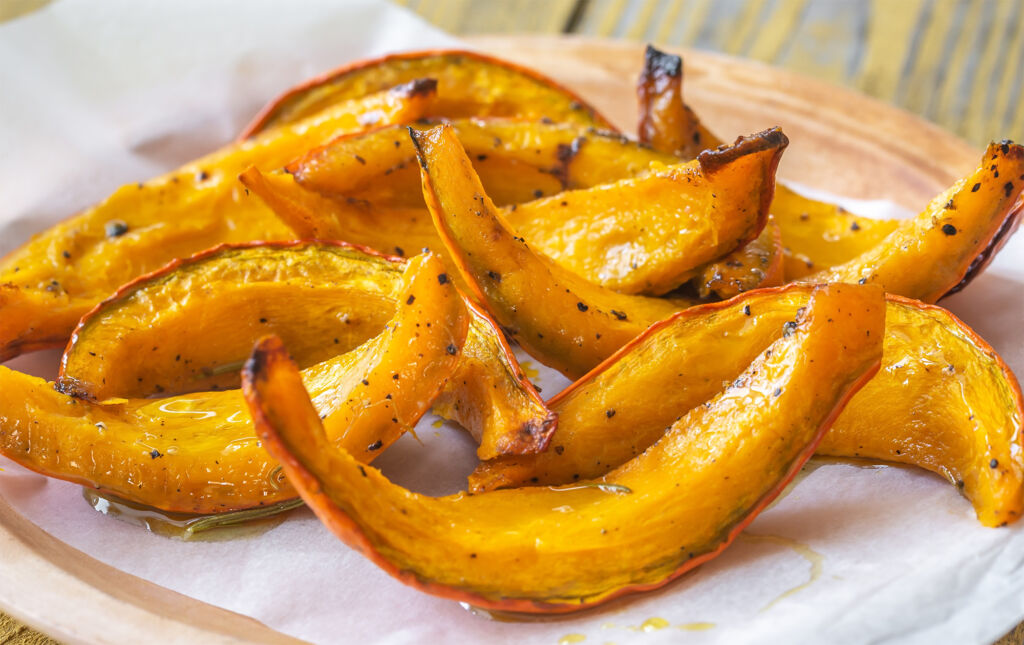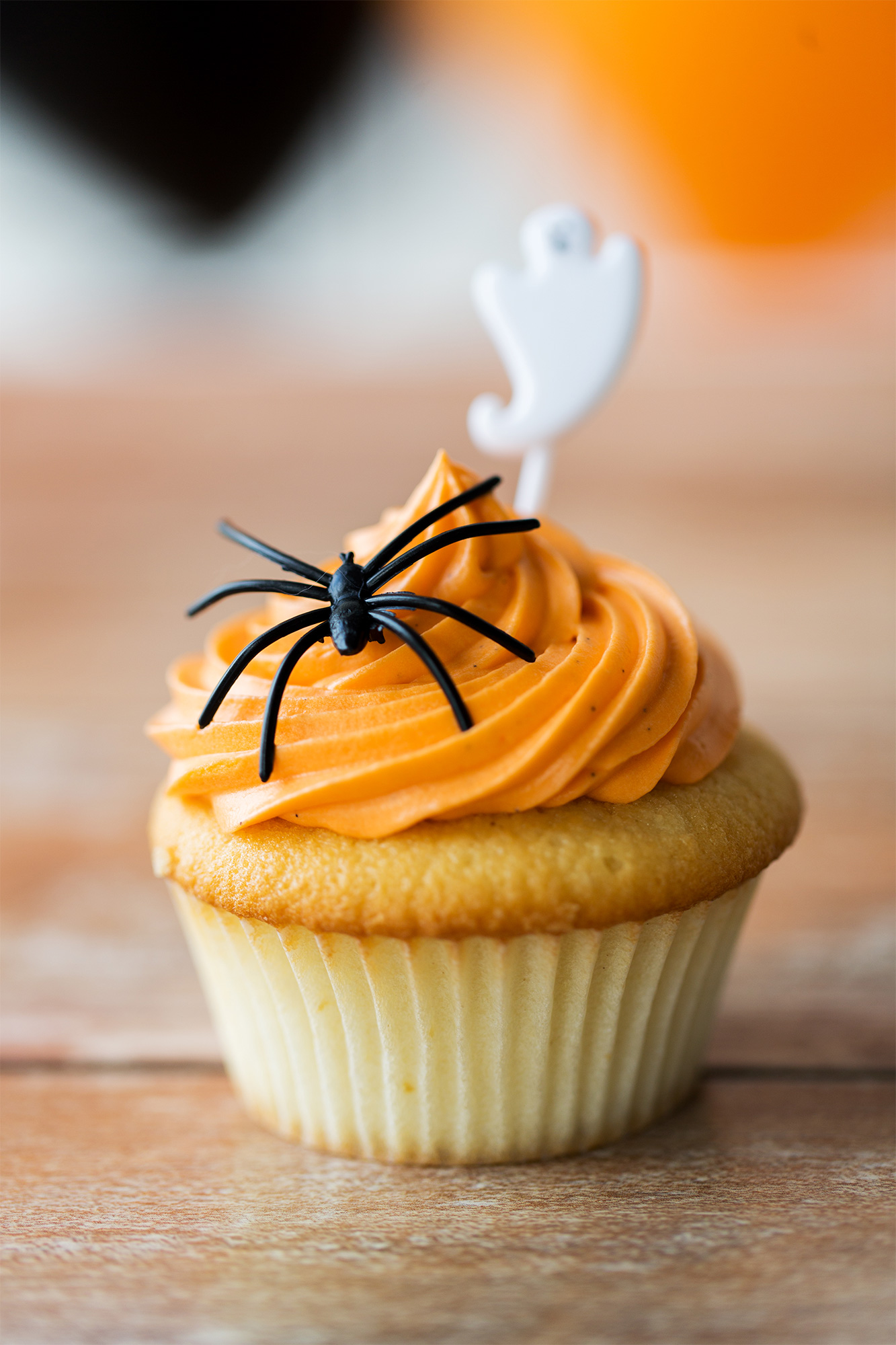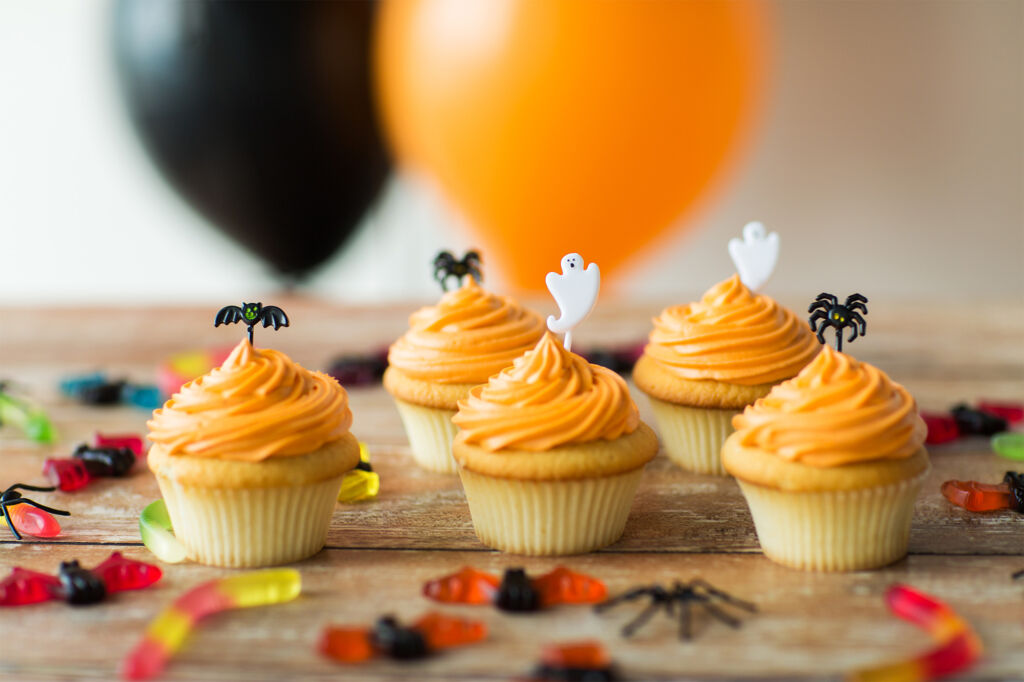 Ingredients
Muffin
Frosting
Instructions
Muffin instructions

Bake the pumpkin in oven.
Cut the baked pumpkin into cubes and pass through a processor until is puree.

Sift the flour and mix with baking powder and hint of salt.

Add in a bowl the soft butter, sugar, eggs, baked pumpkin puree, cinnamon, vanilla extract and mix for 2 minutes.

Add the flour to the mixture mix until is well incorporated.
We need to obtain a homogeneous consistency.

Line the muffin tray with muffin papers, and divide equally the muffin mixture into each paper to be uniform.

Bake the pumpkin muffins in the preheated oven at 180 °C  (356 °F) about 15-18 minutes.
For safety – do the test with the toothpick.
After baking, let them cool completely.

Frosting instructions

Mix the pumpkin puree with the milk.
Mix the room temperature butter with the powdered sugar until it doubles in volume.

Add the baked pumpkin and milk mixture, vanilla extract, cinnamon and mix until you get a frothy composition.

Decorate the muffins and keep them cold until serving.

Enjoy, Good Appetite!
Happy Halloween!