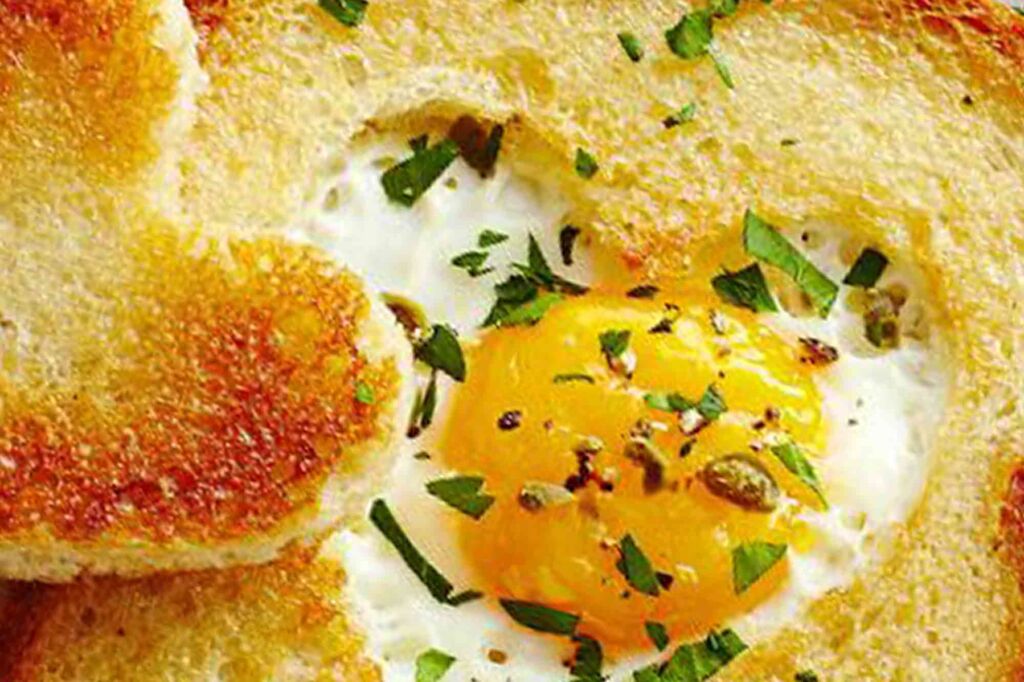 Jump to video
Jump to recipe
Heart Egg In A Toast Recipe (Video)
Adorable and ridiculously easy, these Valentine's Day Egg in a Hole Toasts. They are perfect for a Valentine's Day breakfast or just to show you love someone any day of the year. :-)
How to prepare this recipe
This Heart Egg In A Toast is typically considered a Valentine's Day breakfast option, but it can also be made for any special occasion that requires a fun and creative breakfast idea.
The toast can be made with any type of bread, but white bread is commonly used to make the heart shape more visible.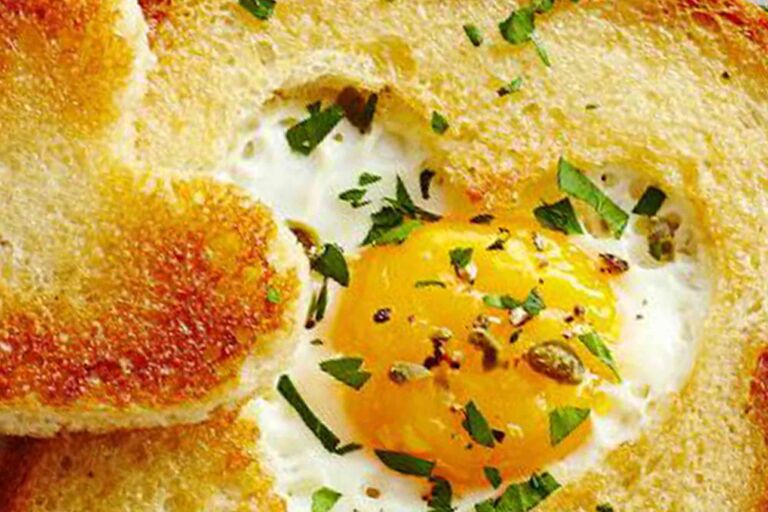 Heart Egg In A Toast Recipe (Video)
| Prep time | Cook Time | Rest Time | Total Time |
| --- | --- | --- | --- |
| 2 min | 5 min | - | 7 min |
Servings: 2 person
Calories: 231kcal
The history and origin of Heart Egg in a Toast
is not well-established. The concept of cutting a heart shape out of a slice of bread and then frying an egg inside the heart-shaped hole, is a relatively simple and creative way to make breakfast more interesting and enjoyable.
It's likely that the dish has been around for some time and was probably invented by a home cook or a chef looking for a fun and creative way to make breakfast more interesting.
Instructions
Season the eggs with salt and pepper.  Beat, and set aside.
Melt the butter in a non-stick pan over low heat.
With the help of a serving ring, or heart shape steel cookie cutter fry the eggs on both side. Set aside.

Cut a 1heart shaped hole in the center of the bread slice, butter the bread, then lay in the hot skillet. When the side facing down is lightly toasted, about 2 minutes, turn to the other side, and fry.

Assemble the eggs and toast.
Place the egg heart in to the toast cut heart shape.
Sprinkle with chopped parsley. (Optional)

Enjoy, Good Appetite!